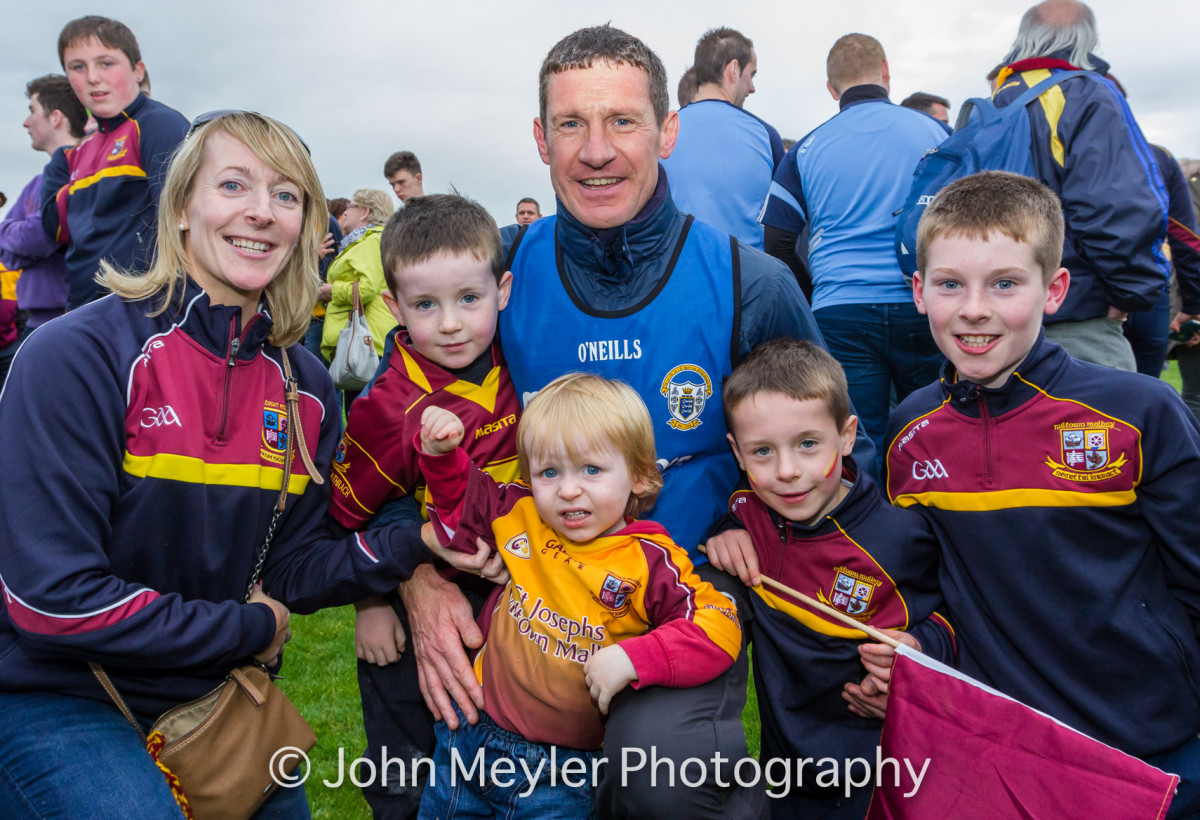 As St Josephs Miltown celebrated winning their first Clare Senior Football Championship, praise was deservedly heaped on manager Michael Neylon who has been credited with helping to bring the squad to another level.
Speaking to The Clare Herald, an overjoyed Neylon highlighted their scoring of four points in succession as a key reason for their victory. "When it came back to level, it took quite a while, we lived dangerously for a while and Cooraclare could have came back level maybe a little earlier, when it did come to eight all it was stalemate for a while for four or five minutes and it was really up to which team was going to take it by the scruff of the neck and our boys definitely won one or two balls and went through and got the couple of scores that counted".
Finishing a game well was one of Miltown's main objectives all year. It paid dividends in this encounter and Michael stated that the impact of their substitutes most notably Graham Kelly helped them to conclude the game on a positive.
"We were delighted with that. We put a focus all year on the last ten minutes and we freshened things up, the subs that came in really added that bit of drive to it particularly Graham and then the other guys that came in really freshened it up and we seemed to have the legs to pull through in the finish".
Over the hour Miltown hit a total of ten wides, the former Clare selector reveals it has been something they have discussed at length but he is optimistic that they are reducing their wide count. "Even through the second half we missed a few chances that we should be taking, there's definitely huge areas for improvement there but we've kind of been missing a lot of chances all year and we've analysed it to death to be honest and we're getting a little better at putting them away but at the same time we could have been there".
Six of Miltown's thirty four man panel are minors and Neylon is confident that winning the Clare SFC will instil hunger in the next generation. "It should certainly be, we've a big panel and a lot of young lads, we've four or five minors on the panel and three of them contributed again today. Certainly I would hope that aswell as these guys that are on the panel that there's a good few guys that are fifteen or sixteen years of age in Miltown that will really have a lot of hunger to play for Miltown after this".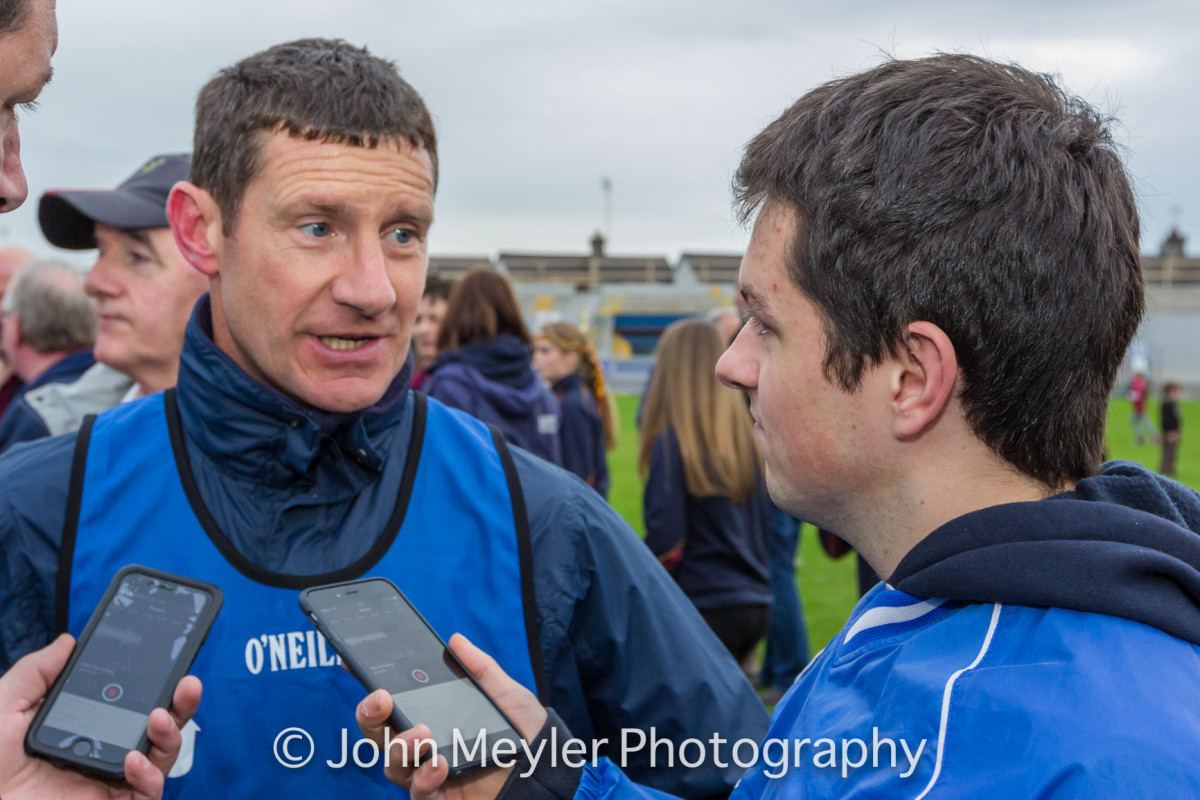 In four weeks time, St Josephs Miltown will take on either Clonmel Commercials or Dromcollogher/Broadford in the Munster semi-final. They are now determined to prolong their year and secure a Munster Final place. "It's still just a game of football that we've played, we have to settle down in a week's time and start focusing on another game of football, we're now representing Clare, today was one step and we'd like to look at the next step in a few days and really focus on that because when you're in a position like this you have to keep driving on".
However Michael and his management compromising of Martin Guerin, Peadar Cleary, Eoin Murray and Michael Griffin will try not to put too much pressure on the players as they enjoy their County success and look forward to their provincial endeavours.
"I think if we focus on it we probably will put pressure on ourselves to actually do well. We won't have a laissez faire attitude to it, we will go for it, we want to keep on moving. We're enjoying this immensely, the last four months particularly have been a breath of fresh air for all of us involved so I think we all want it to continue".
Twenty five years is a long time for the people of Miltown to be without Jack Daly but having achieved in their quest, Michael paid tribute to the overwhelming support that stretched all the way from Spanish Point to Sydney and a few destinations in between.
"If the build-up of the last three weeks is anything to go by this means an awful lot. It's unprecedented, there certainly weren't as many flags, banners and signs in the parish twenty five years ago but we're just delighted for everybody sharing in it because it really seems to have captured the imagination of every single person in the parish over the last three weeks and further afield, you're getting texts and emails from Sydney, London, New York and places like this and it means an awful lot to Miltown people everywhere".