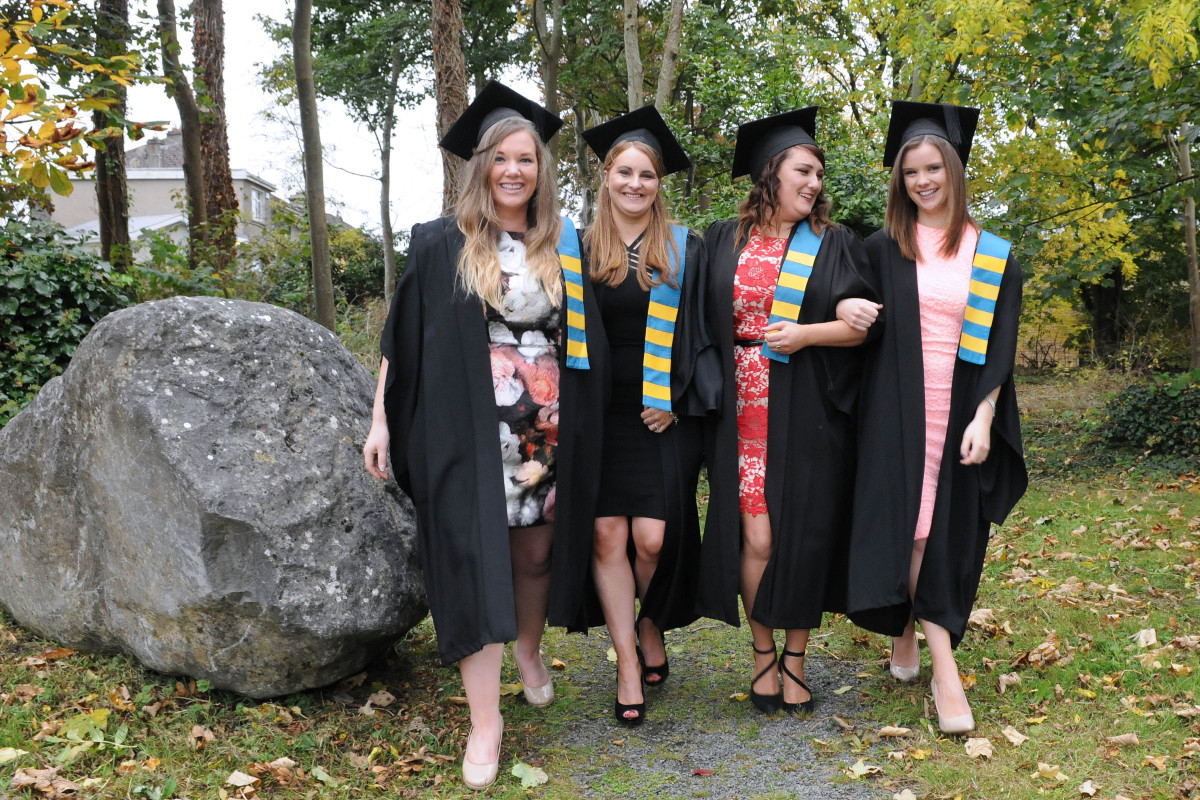 Mary Immaculate College's 100th PhD graduate was conferred along with 650 students from 20 counties and 3 continents on Friday.
Congratulating all those graduating across the College's 27 programmes, Prof. Michael A Hayes, President of Mary Immaculate College, said "These ceremonies mark the high point of the College's year as we acknowledge the achievement of our students. The ceremonies this year are particularly special as we mark the conferring of our 100th PhD Graduate – this is a very proud achievement for us as a College and I want to congratulate those who have received these doctorates and my colleagues who supervised their work".
Not only were students conferred with awards on undergraduate, diploma, graduate diploma and master programmes but this year marked the first graduation of students from the Certificate in General Learning & Personal Development, a programme  for people with intellectual disabilities.
"Working with students with intellectual disabilities and offering them a third level experience is important to us" said Prof. Hayes.   "This programme is not publicly funded but I would like to think MIC is helping to lead towards the day that there is core funding in this State, as a fundamental right, for participation in higher education by people with intellectual disabilities." Continuing the President thanked those who generously supported the programme, including the Sisters of Mercy and the Norman Watson Foundation. He gave special thanks to The JP McManus Charitable Foundation who have provided significant financial support to the programme from its inception.