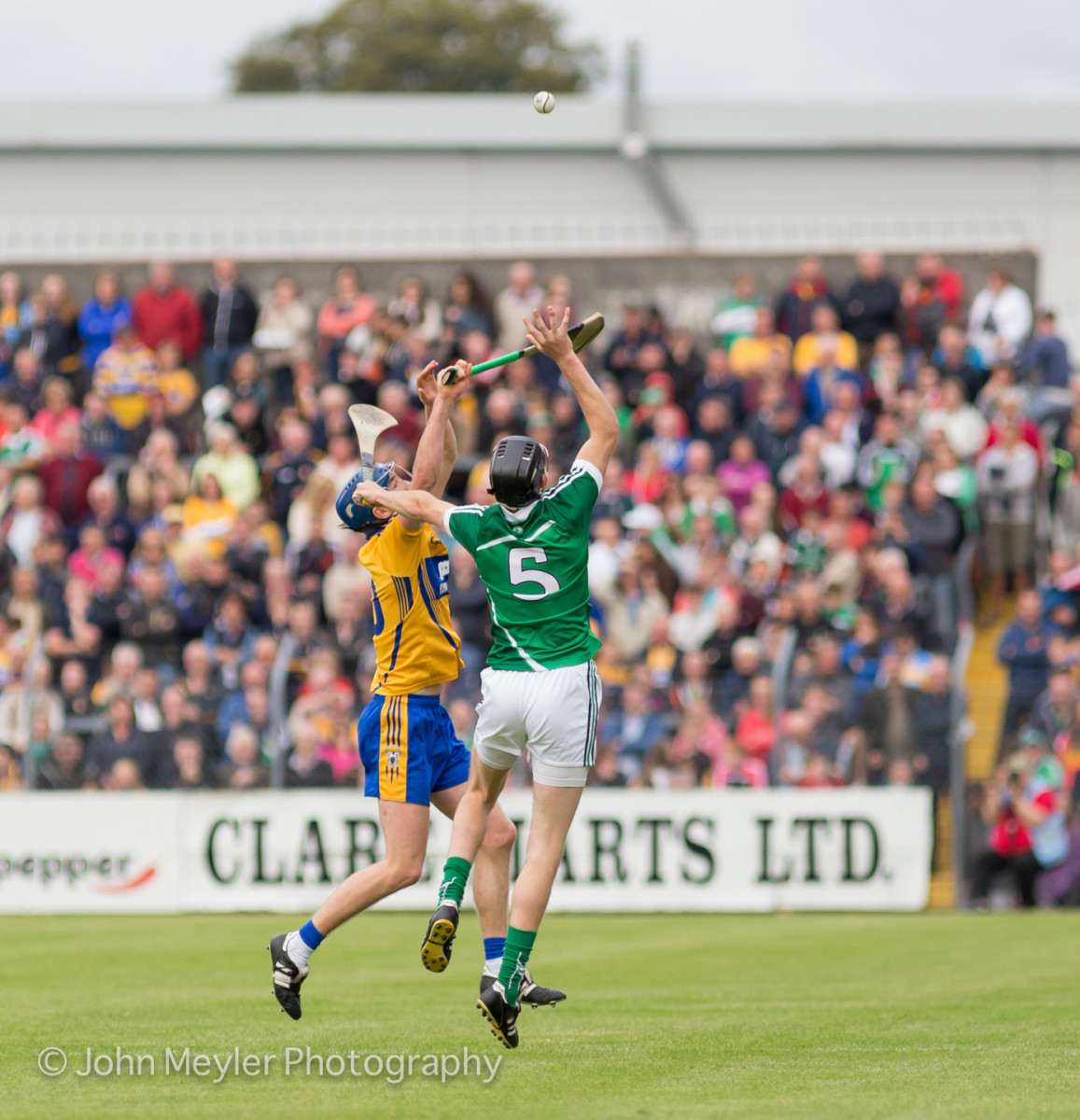 Clare duo Bobby Duggan and Ian Galvin have been selected on the Bord Gáis Energy U21 Hurling Team of the Year.
It is the first time either of the pair have been selected on the U21 Team of the Year. Bobby already has two U21 All-Ireland medals while this was the first year nineteen year old Ian was on the panel. However it will not be the first time the Galvin family have been recognised for their efforts with his older brother, Colm awarded the U21 Player of the Year twelve months ago.
Eight Clare players were highlighted for their performances this year with Keith Hogan, Conor Cleary, Aidan McGuane, Eoin Quirke, David Conroy and David Fitzgerald missing out on selection on the Team of the Year.
In arguably the best display from a Clare hurling team in 2015, Duggan and Galvin hit a combined total of 0-19 as Donal Moloney's charges upset a fancied Waterford outfit in the Munster semi-final.
When Clare fell to Limerick in the Munster Final it was Galvin and Duggan who were most effective on the finishing with ten of the side's nineteen points. The duo are both underage for the grade next year in which the Banner will be aiming to build on the progress shown in 2015.
Each night on Newstalk's Off The Ball programme a different line of the team has been unveiled with Duggan and Galvin named alongside Limerick's Cian Lynch in the half-forward. Richie English of the Treaty County was named as the Player of the Year.
All-Ireland Champions Limerick dominate the team with eight players selected, Leinster Champions and All-Ireland Finalists Wexford have three players, Clare have one less with two players while defeated Munster semi-finalists Tipperary have one representative as do All-Ireland semi-finalists Galway.
2015 Bord Gáis Energy U21 Hurling Team of the Year:
1: David McCarthy (Limerick)
2: Michael Breen (Tipperary)
3: Richie English (Limerick)
4: Liam Ryan (Wexford)
5: Diarmaid Byrnes (Limerick)
6: Barry O'Connell (Limerick)
7: Jack O'Connor (Wexford)
8: Darragh O'Donovan (Limerick)
9: Pat Ryan (Limerick)
10: Cian Lynch (Limerick)
11: Bobby Duggan (Clare)
12: Ian Galvin (Clare)
13: Brian Molloy (Galway)
14: Conor McDonnell (Wexford)
15: Tom Morrissey (Limerick)