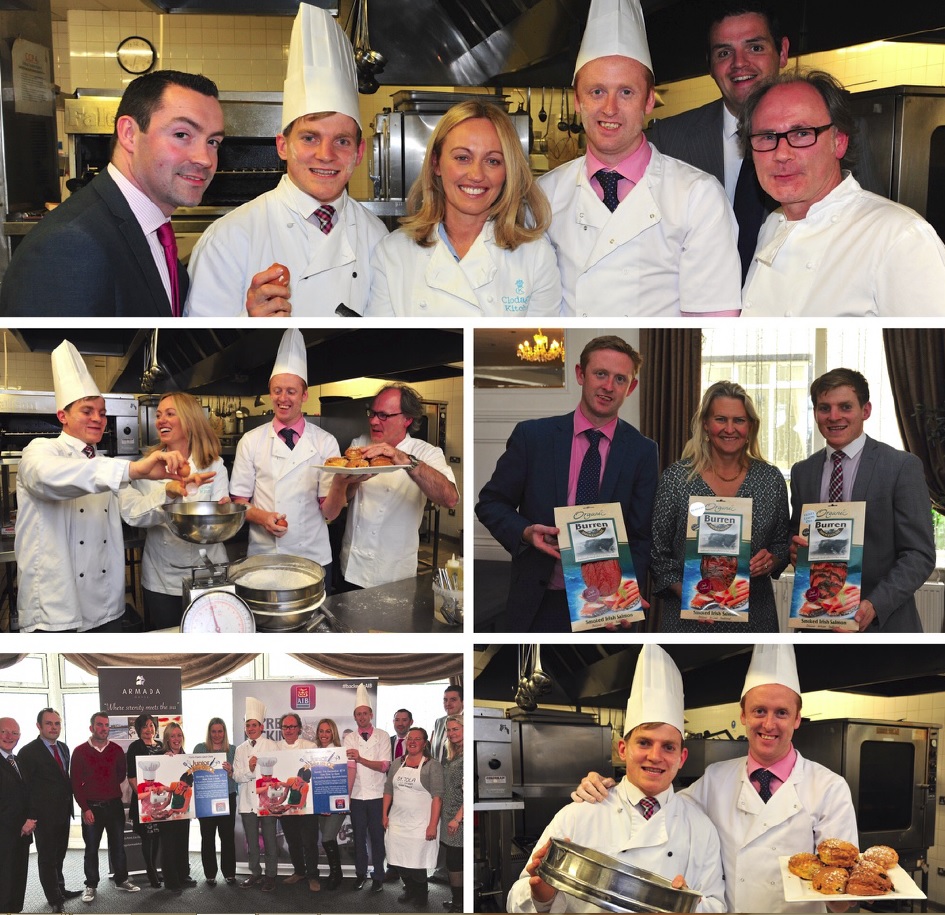 AIB's 'North meets West Junior Clare Bake Off 2015' will be launched next Tuesday in the Armada Hotel.
Following on from last year's successful event, AIB Ennistymon/ Kilrush is once again running the event across North and West Clare.
The ethos of the event is to help promote local Clare produce and to educate kids from an early age of how they can use local Clare produce in their baking/cooking.
Last year, 24 schools took part with 26 already enrolled for this year's event.
The final of the event will be run on Sunday December 6th in the Armada Hotel Spanish Point where finalists' creations will be judged by a panel of judges, which includes Clodagh McKenna, Gillian Nelis, Ciara Revins, Birgitta Curtin, Aidan McGrath , Tony Lynch.
There also will be acookery demo by Clodagh McKenna and a nutritional talk from Clare sports star Podge Collins. Meanwhile, there will be a food village showcasing local Clare produce.