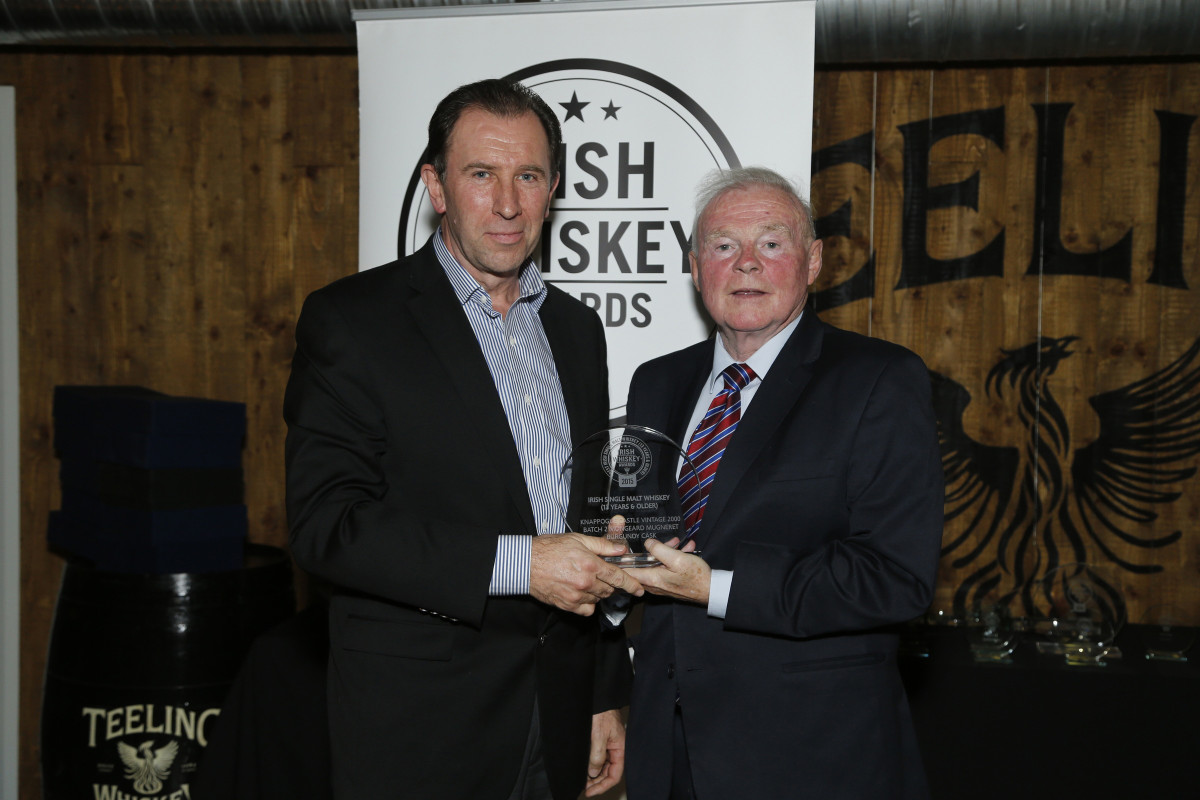 Knappogue Castle has been named best Irish Single Malt Whiskey (13 Years & Older) at the Irish Whiskey Awards held in the Teeling Distillery in Dublin.
Knappogue Castle Vintage 2000 Batch 2 Mongeard Mugneret Burgundy Cask and Glendalough 13 Year Old Single Malt were honoured with gold medals in the category at the awards. The event took place
The Irish Whiskey Awards, which are in their third year, recognise the excellence and innovation from indigenous producers and distillers. The awards spanned a total of 20 categories, including two new categories for Irish Gin and Irish Vodka. Full list of award winners following.
Ally Alpine, Managing Director of Celtic Whiskey Shop and the Irish Whiskey Awards, said: "The Irish Whiskey Awards were started almost at the same time as the explosion in interest in Irish whiskey and craft distilling, and each year shows the leap in both entry numbers and the quality of the liquid. We hope this journey continues for many years."
The winners of the Irish Whiskey Awards will be celebrated at Whiskey Live when it returns to Dublin for the fifth time on Saturday 24 October in its new city centre location of The Printworks at Dublin Castle, Dublin 2. The move to this new location has allowed the event to grow to accommodate up to 1,200 visitors over two sessions 1.30-5.00pm and 6.00-9.30pm. Tickets are limited and available from www.whiskeylivedublin.com.