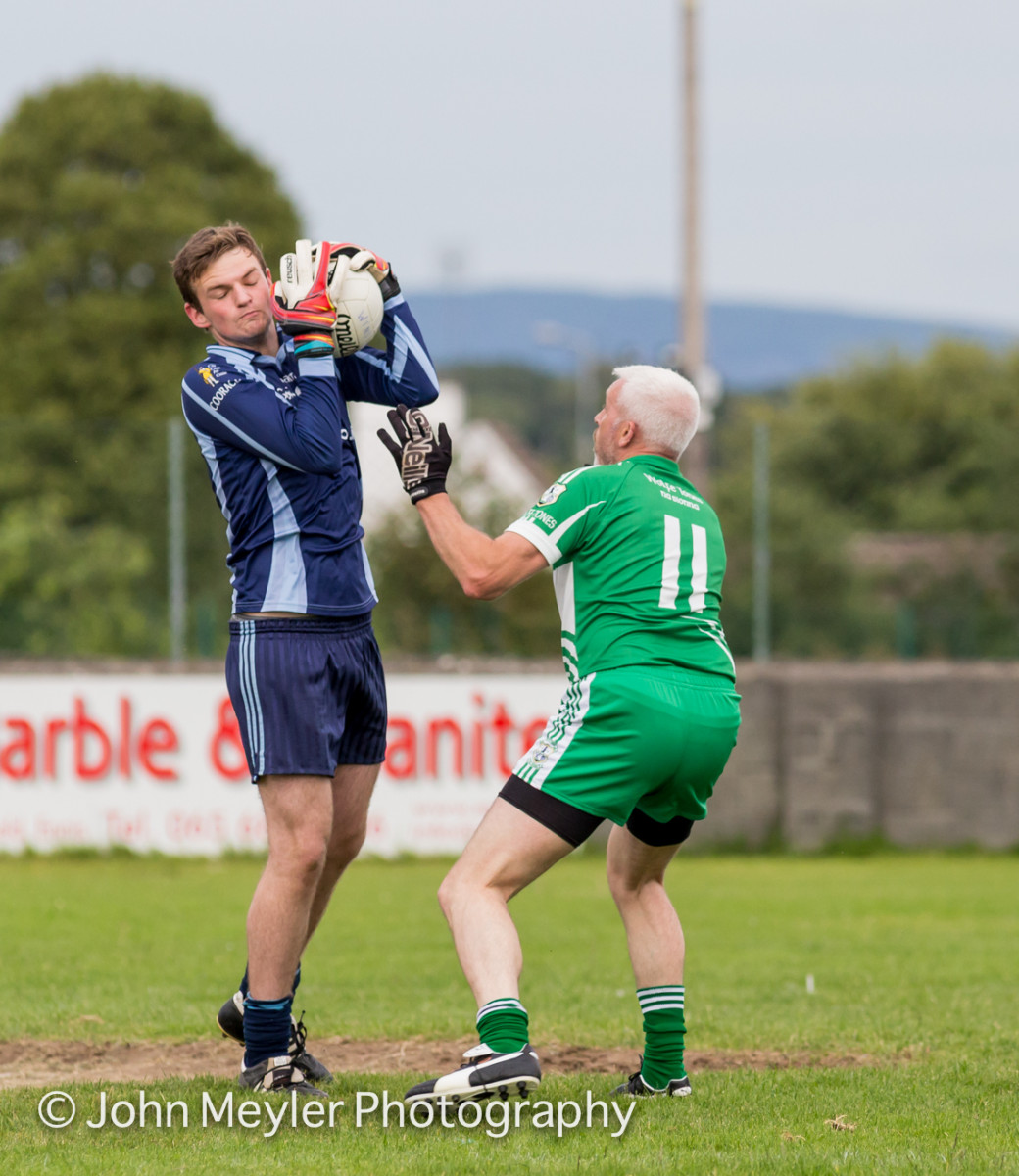 In his first year as manager of Cooraclare, Ger Lawlor has led to their first Clare SFC Final appearance in seventeen years.
Ger tells The Clare Herald that his initial appointment came "by chance". "They were looking for a lad, some of the guys met me and asked me would I be interested so I met up with the club and just got involved with them and that was it".
Since his retirement from inter-county football with Laois in 1991, Lawlor hasn't had much time to rest having joined the management team of the County's Senior side in 1993 and continuing in the role for four years. Now the Cooraclare connection stronger with the O'Moore County is as strong as ever with Milesians man Mick Lillis handed the reigns as Senior Football manager in the County.
With the majority of their players working outside the County, Lawlor outlines what their initial goals were at the beginning of the year. "To try and get a team out, we'd many injuries. We were depleted with injuries early on in the year and with lads away. We got them back eventually thank God and got organised and that was the big thing for us".
Rory Donnelly is unique being the only man from the club on the Colm Collins' Senior panel but the Emo native believes that it would be very difficult for other players to commit to the County setup seeing as so many of them are living outside Clare.
"A lot of them are not in the position to play for Clare, a lot of them are working and living away so I'd say that's the biggest problem for the lads that we've five or six them in Dublin and a couple of them in Cork. I'd say they were asked but in a way that's very hard to give the commitment to the County teams".
County Finals bring with them a great atmosphere and Cooraclare is no different in that regard. ""They're all looking forward to the final, it's big occasion for the parish, the club and the players". The club's success in the Minor Championship this year is a big plus according to Lawlor.
"It's a huge help to the lads, there was a great feeling that evening when the minors won and all the lads were there at it. It gave the team and the club a lift which is more important , you can't beat winning, it's all about winning at the end of the day".
Having overcome Cratloe and Clondegad on their path to the final, some individuals would argue that the Milesians have been made to work harder for their place in Clare football's biggest day. Regardless the UL employee feels it won't make a difference come Sunday. "Not at all, it wouldn't have any affect. Final is all about on the day, it's how you perform on the day and not about the last match or the first match, it takes on a life of its own".
Followers of the game in the County have labelled Cooraclare with the tag as a defensive team in the past but their manager has rubbished that claim and highlights their semi-final scoring tally to prove his point.
"I don't know how anyone could say we're defensive when we scored 4-10 in a County semi-final, I wouldn't think that was too defensive. You've got to mind your house but you can attack too, you have to be able to play both games".
Sunday's meeting will be the third time St Josephs Miltown and Cooraclare will face off this year, Ger is well aware of what his opponents will bring to the table but admitted that players of the calibre of the Kelly brothers, Gordon and Graham would make their place on any club team in the country.
"We played them twice already this year. We drew with them and I think they beat us in the O'Gorman Cup. They're a very good team, very good players, they've a couple of great players, the two Kelly's are powerful men they'd be on any club team in the country. They've a load of good players, we know how good they are".
Lawlor points to Thomas Donnellan's crucial point versus O'Currys in the quarter-final as the defining moment in their year. He stressed the importance of Cooraclare taking their chances on Sunday in order to prevail.
"It's all about getting the scores and if we can keep plugging away and getting our scores we've good a chance, we know how difficult it will be against Miltown but when we get the opportunities to scores we've got to take them".
A resident of Cratloe since 1998, Ger expressed his confidence that his fellow parishioners will be behind the Sky Blues at the weekend. "Of course they will why wouldn't they? There might be a few Miltown lads living here but why wouldn't they be supporting Cooraclare" he joked.
With an impressive managerial CV at his disposal, Ger Lawlor has already tasted Senior club success with Monaleen in Limerick on three occasions. He said it would be nice to win his first title in Clare but insisted it was not about him.
"It would be great, it would be something new. It's nothing to do with me, it's not about managers or selectors, it's about the team, it would be an honour to lead the boys to winning the Championship but it has nothing to do with me, it's about Cooraclare, the players and the parish, they're more important. It would be nice for me but the boys would appreciate it for the rest of their lives".
The former Doonbeg and Kilmurry/Ibrickane boss has reached four different Senior Championships as manager since his managerial career commenced. He has yet to lose a final as manager and he will put this record on the line this weekend.