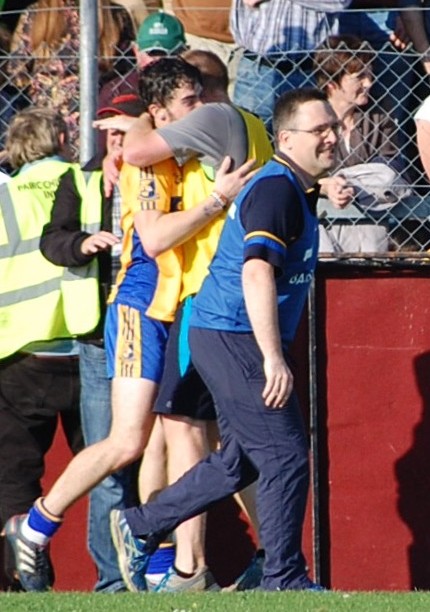 "We felt we didn't do ourselves anywhere near justice last year in 2014."
That was the overriding feeling coming out of the Sixmilebridge camp since they decided to go back training for this year's campaign.
And after Sunday's performance against Clonlara in the County final, a lot of the wrongs from 2014 have been righted as far as the Bridgemen are concerned.
Clonlara were the latest side to fall to the Bridge in this campaign, through which they have gone the whole of the league and championship undefeated.
With a Munster Championship quarter-final against Na Piarsaigh of Limerick beckoning, manager John O'Meara said in the aftermath of Sunday's win that they still had high ambitions even coming in off the back of a poor season last year.
"Look, we're thrilled. It was an objective of ours since the start of the year to win back the Canon Hamilton. We put the head down and we worked awful hard since early on."
A lot of the hype surrounding the match focused on the individual element that Clonlara would bring. They have so many of the stars from the 2013 All Ireland winning team in their ranks along with fresh faces like the O'Loughlins.
O'Meara and his selection team were spot on with how they set their team out and picked the various match-ups particular in their own defence where Seadna Morey sat deep to aide in shackling the likes of Darach Honan, Cormac O'Donovan and Micheal O'Loughlin.
"When you look at the opposition and the pool of players we have. We're lucky enough that we have a very big pool. No same team has started two days in a row we've went out. They'll work some days and other days they won't but thankfully today, they did."
As far the man of the match, O'Meara was stuck for any more superlatives that could be used to describe the evergreen Niall Gilligan. With the 39-year old scoring 0-13 on the day and leading by example, it's impossible to see an end in sight for what has so far been a glittering career.
O'Meara has a creative idea of how Gilligan's commitment to the Sixmilebridge jersey could possibly be marked one day.
"There's a statue in the middle of the O'Garney in the square, The Miller they call him, I think they'll have to take him out and think about putting Gilly in."