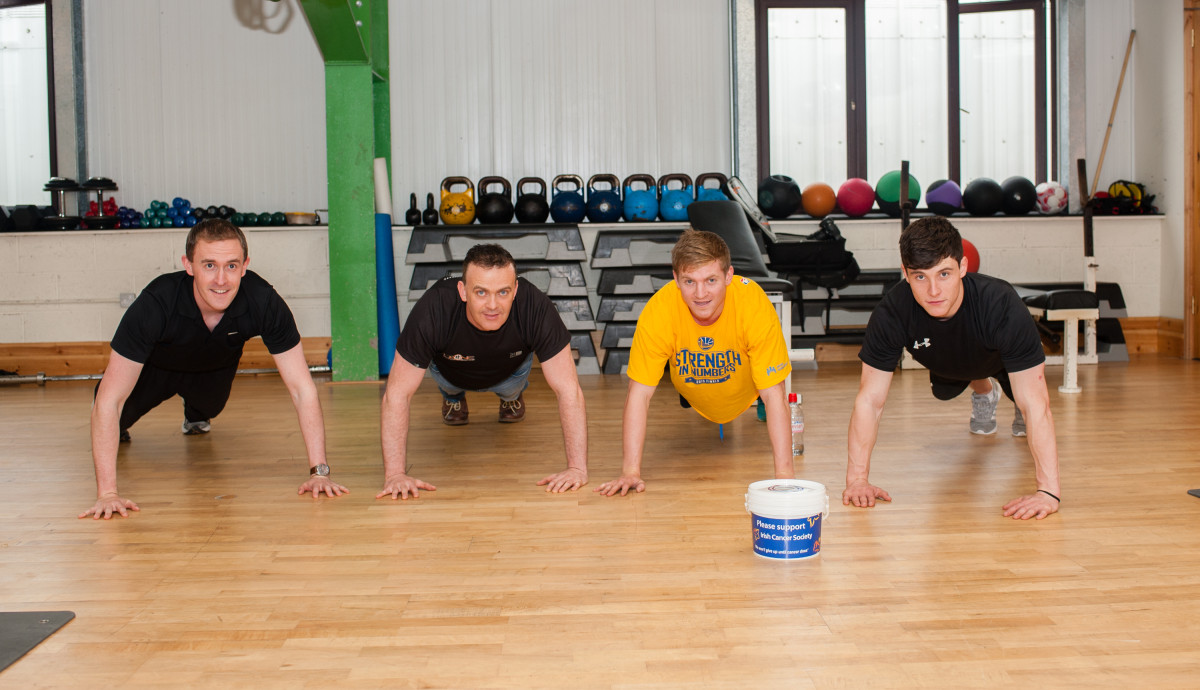 Ozone Health and fitness recently hosted a Push-Ups for Charity event in aid of the Irish Cancer Society.
The aim of the event was to raise awareness towards Cancer Research while raising funds to support the cause.
"We wanted to do something different and get people involved and thinking about their own health as well. We also wanted to give people an alternative to the 5k and 10k that are springing up a lot in recent years," commented Mike Hogan, the general manager at Ozone.
Ozone staff, along with their clients, local community and a special guest appearance from All Ireland winner Podge Collins, turned out to do their part for this inspiring event.  Podge hit an impressive 88 Push Ups in one go.
The event which was held at Ozone's Health and Fitness Centre in the Quin Road Business Park raised over €830 for the Irish Cancer Society.
The local Ennis Business Network also got involved and under the direction of Ozone's General Manager members of the network combined to complete 460 push ups. "It was a meeting with a difference that morning but thankfully I had some volunteers to help me out. I want to say a massive thanks for their support and help in promoting the event. It's a great Network to be a part of," said Mr. Hogan.
Ozone owner, Ken O Malley said: "It was a great day. I want to pay a special thanks to OneStopPrinting who helped us out with printing fliers and to Tom Micks Photography who took some great photos for us. Our clients are such a great and generous group of people and some of them completed nearly 180 push ups in total. It is amazing the effort they put in. We are lucky to be part of this team."
If anyone wants to know more about training for any event or looking after their own health then they can contact Ozone on 065 6842607 or email info@ozonegym.com.