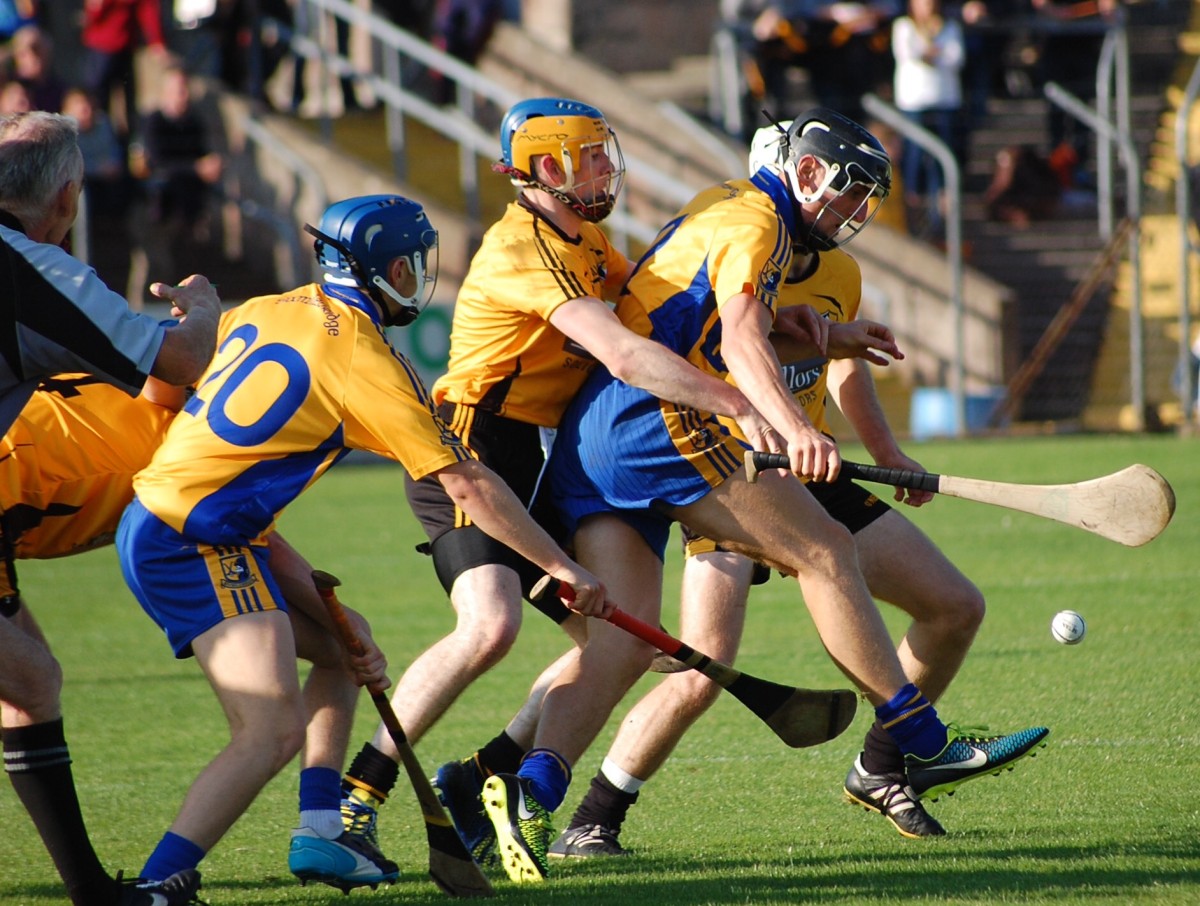 Sixmilebridge secured their twelfth Clare Senior Hurling Championship title as they shrugged off the challenge of Clonlara with nine points to spare.
Sixmilebridge 1-21
Clonlara 0-15
Venue: Cusack Park
There was nothing lucky about Sixmilebridge's win as they were the hungrier and more determined outfit while they had leaders in every line of the field. Veteran Niall Gilligan had a major part to play in their victory finishing the tie with 0-13, one of which came from play.
Each time Clonlara began to get a grip on proceedings, the Bridge replied with a brace of scores and the Champions refused to panic whereas their opponents began to question one another when the pressure was on.
Gilligan was the first to register on the scoreboard adding three frees inside the opening six minutes. Goalkeeper Derek Fahy denied Mícheál O'Loughlin with a fine save and their counter-attack was sublime as Alex Morey won the breaking ball around the Clonlara goalmouth and fired low and hard past Ger O'Connell for the first and only goal of the game.
This seemed to be the much needed alarm that woke Clonlara up as brothers Cathal and Nicky O'Connell opened their side's account with eight minutes played. A Seadna Morey pass set County teammate Shane Golden up forty metres out and he split the posts with twelve minutes played.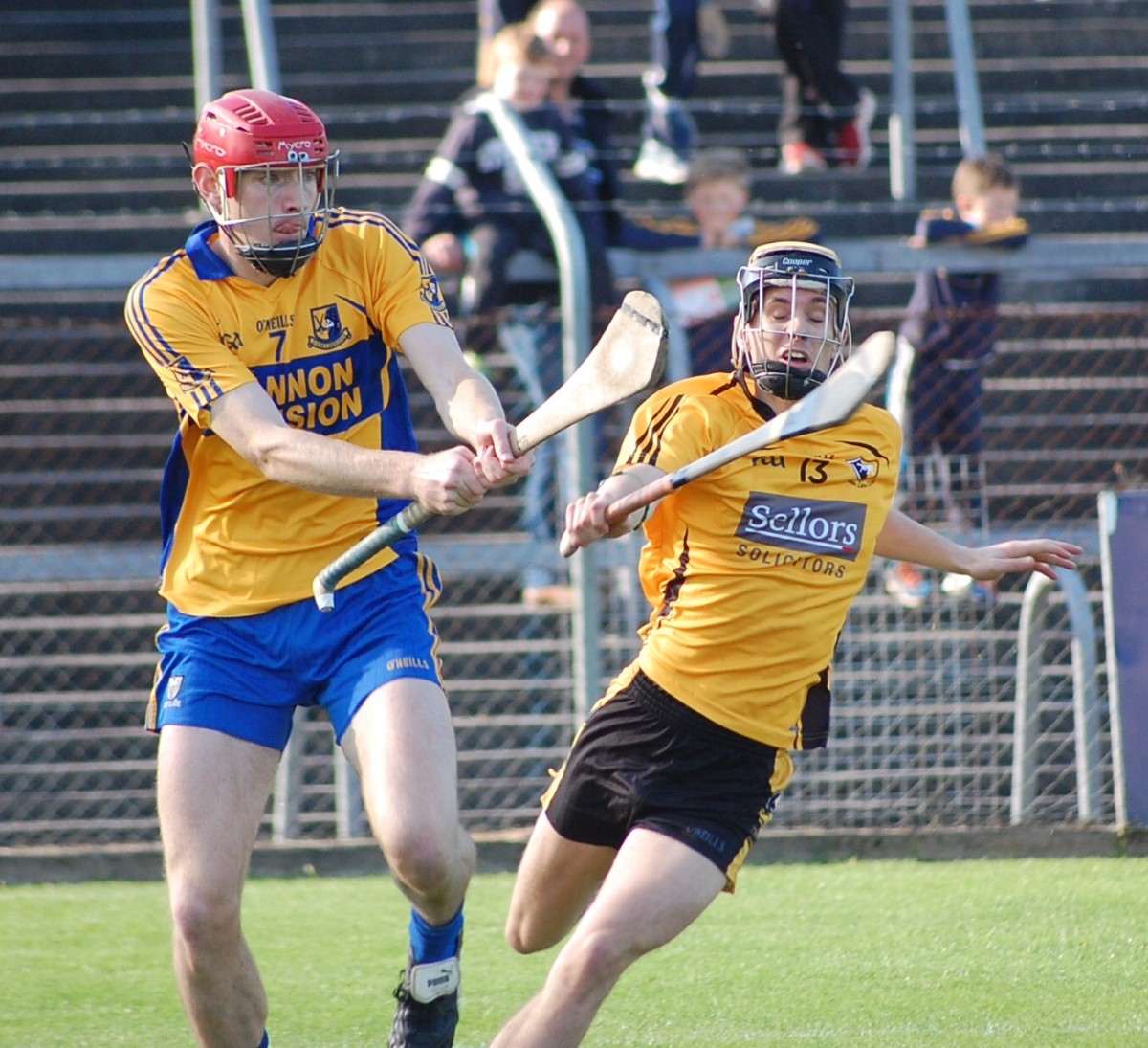 Recipient of the Clare County Express/myclubshop.ie top scorer for the Championship, Mícheál O'Loughlin got his first score of the day on the sixteenth minute when he won a superb turnover from Barry Fitzpatrick to turn and strike the sliotar between the posts from an acute angle.
Captain Cormac O'Donovan narrowed the gap to three points with a score from the middle of the Park but his effort was cancelled out by the energetic Brian Corry who was quickest to react to a break on the seventeenth minute. Paidi Fitzpatrick offloaded to an unmarked Jamie Shanahan in the centre of the field and the LIT student made no mistake with his strike to increase their lead to four points.
Cathal O'Connell added to his tally with a fine score from distance on the twenty first minute in a move created by the diligent Oisin O'Brien. O'Connell was on hand six minutes later as he beat the tackle of three Sixmilebridge men and soloed down the line before passing to brother Nicky who slotted between the posts. Colm Galvin followed suit on the twenty eighth minute with another score. O'Loughlin added another free but his effort was sandwiched between Gilligan to leave three points between them at the interval.
Thirty nine year old Niall Gilligan was first to score in the second half with two converted placed balls inside two minutes. 2008 Champions, Clonlara responded with two O'Loughlin efforts plus one from Cormac O'Donovan. Four further Gilligan frees along with a long range free from Caimin Morey pushed the Bridge seven points clear with forty three minutes played.
A key moment of the game saw Colm Galvin dispossessed on the forty fifth minute by Jamie Shanahan and as Galvin lay on the ground the roar from the Sixmilebridge followers was deafening as Shanahan fired over from fifty metres out. Shane Golden kept their account ticking over but three O'Loughlin efforts narrowed the gap to six points.
Midfielder Brian Carey pointed from distance on the fifty second minute only. The South East Clare men stayed going although not at the same intensity as a cross-field pass from Mícheál O'Loughlin found Colm Galvin and he raised another white flag but once the Bridge replied this time with substitute Danny Morey and two Gilligan frees to bring Canon Hamilton to Sixmilebridge for the fourth time since 2000.
As they look back on what went wrong in their third County Final appearance in eight years, Clonlara will point to a below par performance on the day but more alarmingly a lack of leadership. Sean Stack and his management tried several switches but nothing worked out and no matter what switch they did, hunger and desire are characteristics that cannot be achieved through positional moves.
They had the luxury of playing with sixteen men for two minutes in the second half as a lapse in communication saw David Fitzgerald replace Ian Galvin but the Clare U21 All-Star somehow managed to stay on the field for an extra two minutes, unfortunately for them it had little impact. For such a talented panel, Clonlara are certainly underachieving, there is no doubting they have the ability to win the Championship but there is something missing within their mindset that is preventing them from doing so. Cathal O'Connell was the best man for the South East Clare club whose collective performance did not do themselves justice.
A year in the wilderness proved to be the inspiration for Sixmilebridge as their unhappiness with their 2014 performance drove them on to success all year. They have now gone the entire Championship unbeaten and they have yet to taste defeat in the Clare Cup which is a incredible statistic for the O'Garney men to boast.
In the past this writer has questioned the positioning of Seadna Morey by manager John O'Meara but on this day the two time County Championship winning manager got it right by deploying the pacy Morey as a sweeper. The decision to drop Tadgh Keogh was a ruthless one but the strongest trait about the Bridge is their ruthlessness and management were rewarded for their decision-making on the day. While Niall Gilligan will deservedly get a lot of plaudits, it has been proven that they are not a one-man team as Derek Fahy pulled off some vital saves while Brian Carey, Seadna Morey and Noel Purcell stood out.
After the game Clare GAA Chairperson Michael McDonagh presented the Canon Hamilton to winning captain Caimin Morey. Clonlara's Mícheál O'Loughlin Clare County Express/myclubshop.ie top scorer from MD's Christy Ryan while Niall Gilligan was awarded the man of the match award. Credit to Clare GAA for appointing Ambrose Heagney as the match referee, the Corofin man was by far the most consistent referee in the County during the Championship.
Teams:
Sixmilebridge; Derek Fahy; Aidan Quilligan, Barry Fitzpatrick; Noel Purcell, Caimin Morey, Seadna Morey, Paidi Fitzpatrick; Jamie Shanahan (0-02), Brian Carey (0-01); Cathal Malone, Conor Deasy, Shane Golden (0-02); Brian Corry (0-01), Niall Gilligan (0-13 12f), Alex Morey (1-00). Subs: Pa Sheehan for Deasy (42), Danny Morey (0-01) for Corry (52), Kevin Lynch for A Morey (59), Tadhg Keogh for Purcell (59), Sean Lynch for Shanahan (60).
Clonlara; Ger O'Connell; Cillian Fennessy, Garrett Kennedy, Shane O'Brien; Neil Ryan, John Conlon, Oisin O'Brien; Domhnall O'Donovan, Cathal O'Connell (0-02); Nicky O'Connell (0-02 1f), Cormac O'Donovan (0-02), Ian Galvin, Colm Galvin (0-02); Darach Honan, Mícheál O'Loughlin (0-07 5f 1'65). Subs: Páraic O'Loughlin for Ryan (HT), David Fitzgerald for I Galvin (48), Pat O'Hare for C O'Donovan (48).
Referee: Ambrose Heagney (Corofin)
Gallery of photos by Veronica McMahon.