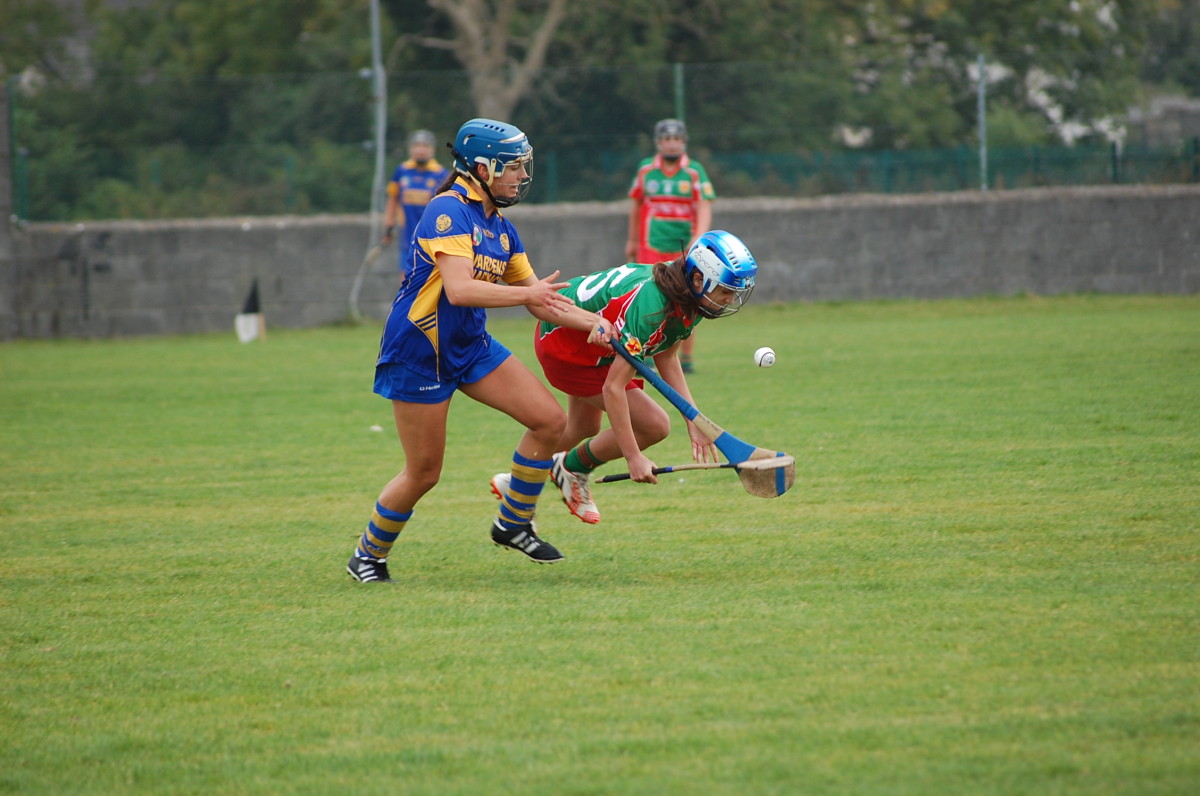 Newmarket-on-Fergus will attempt to win their eighth title in fifteen years when they face Inagh/Kilnamona in the PK Travel Clare Senior Camogie Championship Final, captain Roisin McMahon states their number one goal all year has been to do just that.
They exited at the semi-final stage to Clooney/Quin in last year's Championship. Although they got their revenge this year in the last four, some scars still remain from that defeat. "Last year we were extremely disappointed to lose out to Clooney in the semi final stages of the championship. Our goal was to rectify this and to win a county final in 2015".
Training has been going very well in the lead-up to the final and the Blues captain when speaking to The Clare Herald outlined that there is still a battle to decide who makes the starting fifteen in Sunday's final. "Training has been going really well the past week. Everyone is really looking forward to the final.  There is competition for places which is great and ensures that there is a high intensity and 100% commitment at training".
Clare Junior and Minor Camogie manager, Darren Hayes is in charge of the Newmarket outfit. Roisin says his passion for the club has certainly rubbed off on some members of their panel. "His experience no doubt has a positive benefit for the team. He is an out and out club man with a huge passion which infiltrates through the team. We have brought a great intensity to training this year which Darren, Johnny, Brendan and Stephen have instilled in us".
As a member of Colm Honan's Clare Senior Camogie panel, McMahon feels an obligation to perform when it comes to the Club Championship. "You are up against the strongest camogie players around when you are playing county camogie. You are training more which you would hope benefits you when you go club training. As a county player you feel a duty to perform with your club because your club is where you start and finish. Without your club you would never have got the initial platform to play on the county team".
On the day it will all boil down to desire according to the St Conaires primary school teacher. "It's down to the team that wants it the most on the day. Every individual battle will then take care of itself".
Having trained alongside a number of Sunday's opponents on this year's Clare squad, Roisin is well versed to assess their opponents. She is expecting a very tough task. "They are a fantastic team with lots of young and talented players who will be fit and energetic  full of pace and skill. I would have played with a number of the girls on the county team this year and know that they will be really up for the game".
This year hasn't been a successful one for Newmarket-on-Fergus, Roisin and her teammates believe they will be the ones to give the Blues something to cheer about. "It would be absolutely fantastic for the club. The club needs a lift and we would be hoping to provide this".