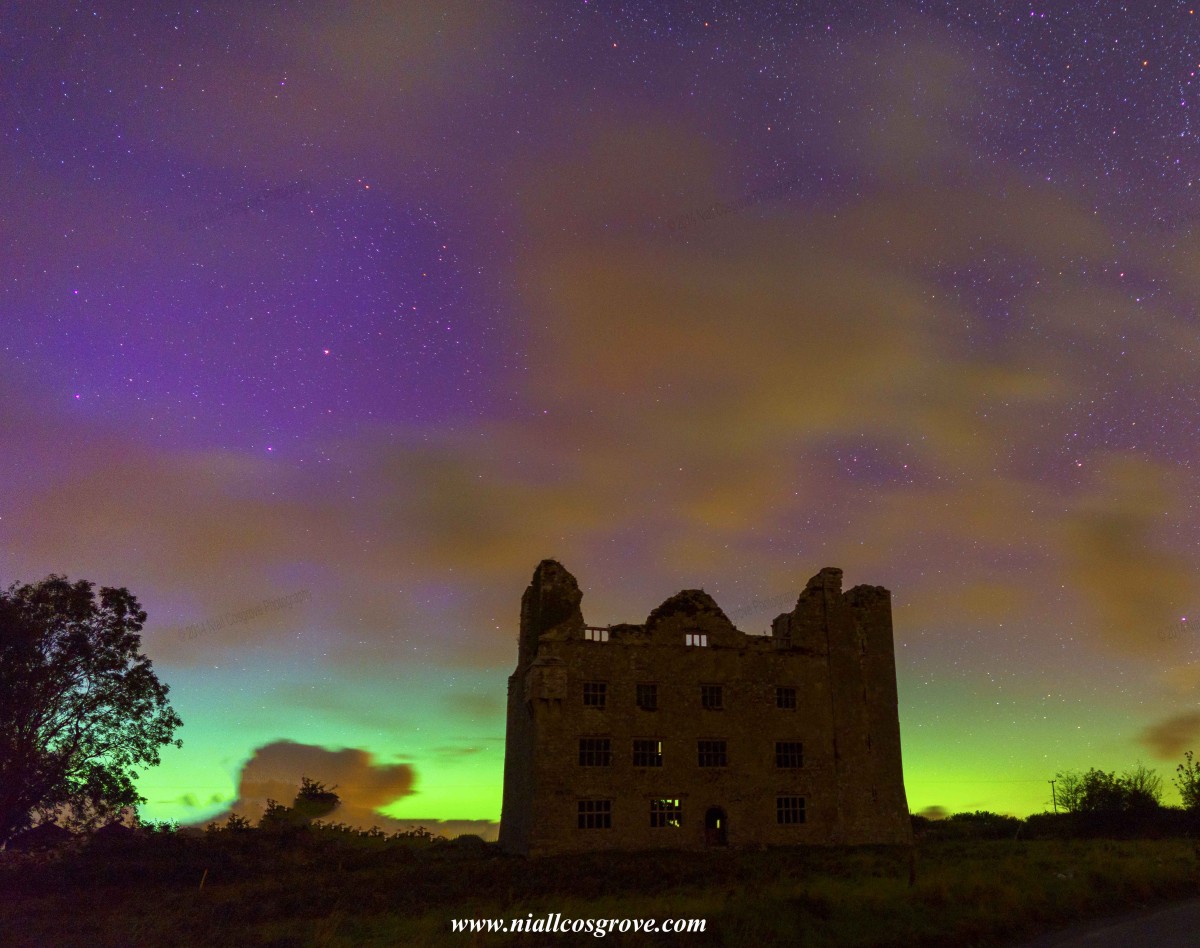 The skies over County Clare lit up on Wednesday night as Ireland enjoyed one of the most vivid night-time displays of Northern Lights in recent memory.
The Burren, with its low levels of light pollution, was one of the best spots in The Banner County to capture the display.
Niall Cosgrove from Ennis was well prepared for the forecast display and travelled to Leamanegh Castle and Poulnabrone to photograph the event.  His images have attracted huge interest since being posted on The Clare Herald Facebook page last night.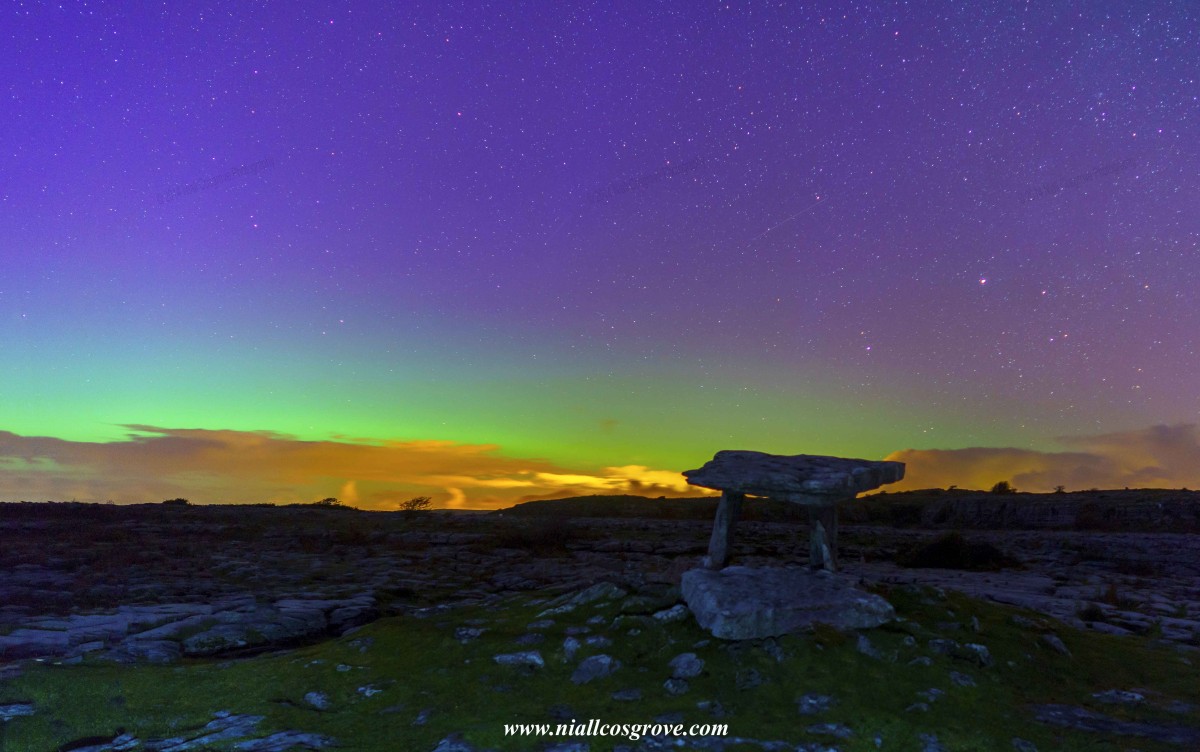 Photographs posted on social media show that the Lights, also known as Aurora Borealis, were clearest in northern coastal counties.
Towards the end of our #Aurora adventure last night – tree by Gartan Lake #Donegal pic.twitter.com/Yx3UgSQ7SU

— Martina Gardiner (@martinagardiner) October 8, 2015
Aurora Now Rocking over @DerryNow and @visit_donegal get out and see @Gwilkinson_utv @barrabest @GoToIrelandGB pic.twitter.com/Wk8H7dVEBO — Gerard O'Kane (@OkanegGerard) October 7, 2015
#Donegal #Inishowen #Aurora #Dunree Great start to the season @DonegalDaily @donegalpage pic.twitter.com/PuyFaEfzGO

— justin maclochlainn (@jmacrock) October 7, 2015
A spokesperson for the UK Met Office: "We are now in a period, lasting a few weeks, where these two factors are working together to increase the chances of geomagnetic disturbances, which in turn bring with them the aurora."
"The strength of the disturbance directly relates to how far south the aurora is visible, or how far north if you are in the southern hemisphere, and of course you need clear skies to see it," the spokesperson told the Irish Examiner.
There is a slight chance of a repeat of the dramatic green night sky display in northern parts of Ulster on Thursday night, perhaps an omen for Ireland's European Championship Qualifier against Germany at the Aviva.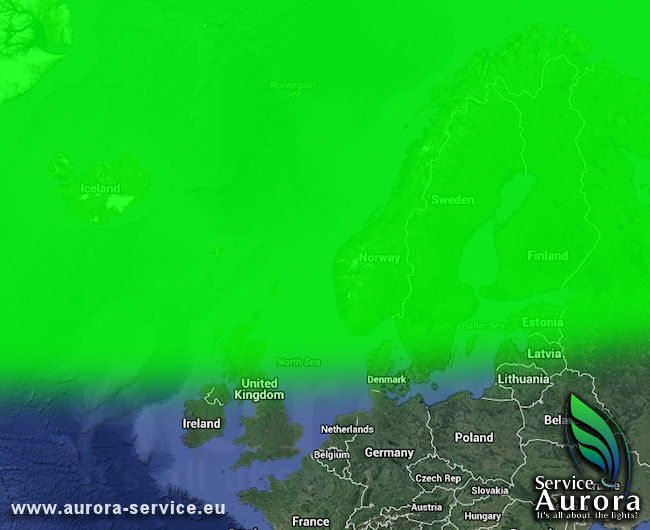 Auroras are produced when the magnetosphere is sufficiently disturbed by the solar wind that the trajectories of charged particles in both solar wind and magnetospheric plasma, mainly in the form of electrons and protons, precipitate them into the upper atmosphere (thermosphere/exosphere), where their energy is lost. The resulting ionization and excitation of atmospheric constituents emits light of varying colour and complexity.