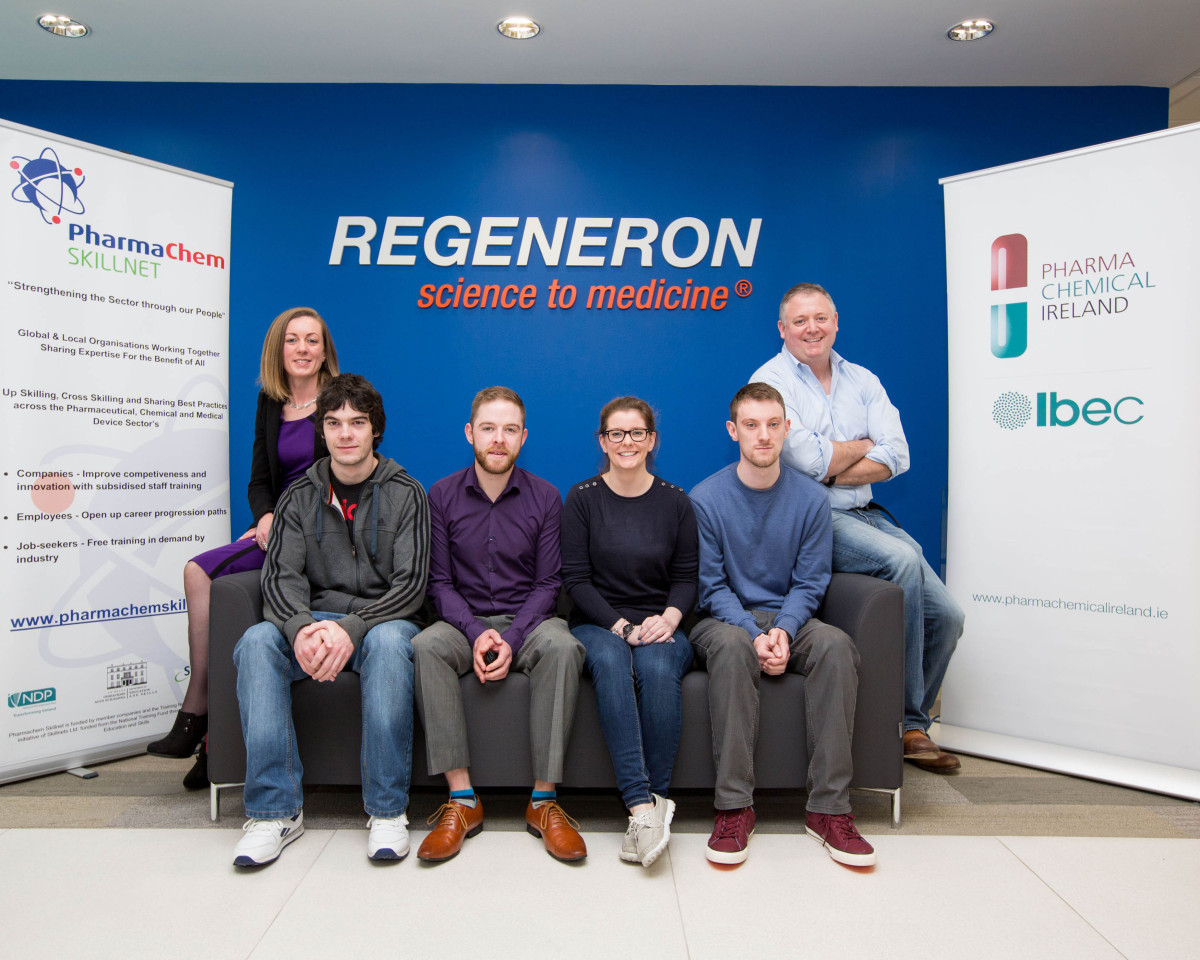 The first Pharmachem Skillnet biopharma training programme in Munster has been launched.
The programme will provide candidates from Clare, Limerick, Kerry and Cork with training on bioprocessing and a three month job placement at Regeneron's bulk biologics production campus.
The PharmaChem Skillnet Programme is run in association with Regeneron, the Department of Social Protection, IT Tallaght in Limerick, IDA Ireland, PharmaChemical Ireland, The Compliance Group and University College Cork.