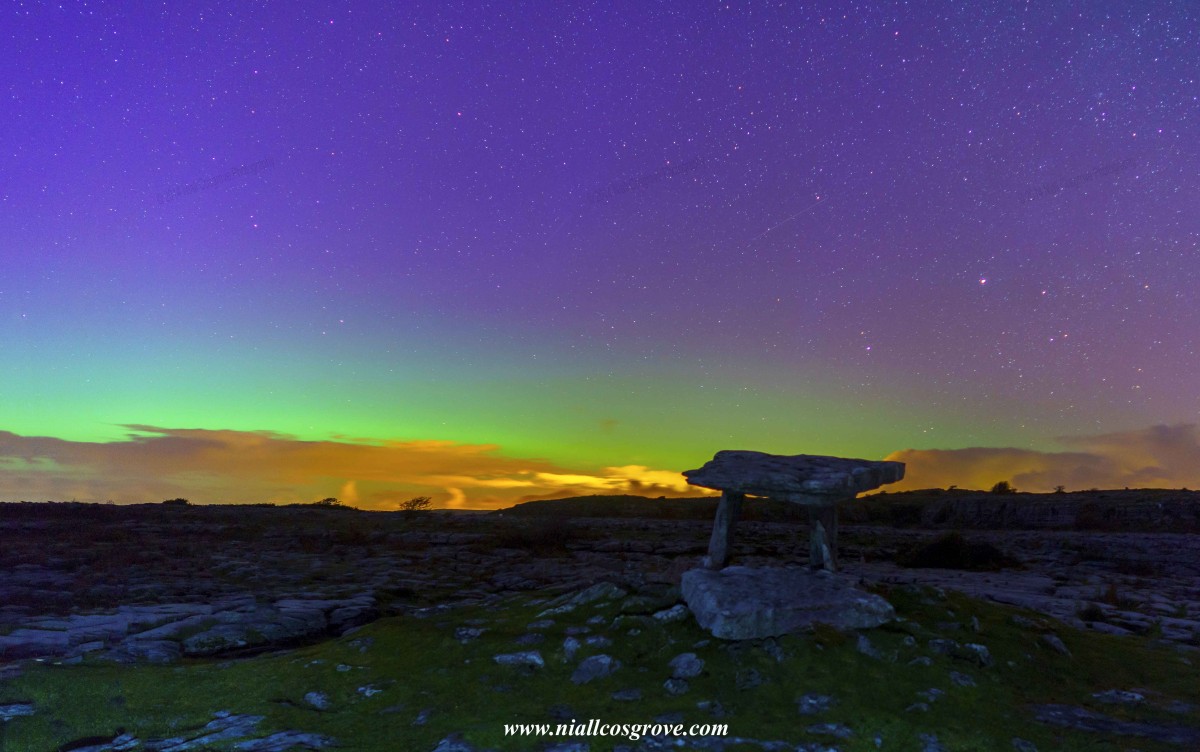 For the second time in as many months, Ireland is set to experience another cosmic display of Northern Lights (Aurora Borealis).
The skies over County Clare lit up in early October as Ireland enjoyed one of the most vivid night-time displays of Northern Lights in recent memory.
The relatively rare natural phenomenon in lower latitudes of the planet is set to return from Monday night through Tuesday morning. Viewing opportunities are expected to be low to moderate.
The best views locally, pending fog doesn't form, are expected in The Burren, with its low levels of light pollution. North Clare was one of the best spots in The Banner County to capture the display last month as the above photograph reveals.
The National Oceanic and Atmospheric Administration (NOAA) Space Weather Prediction Center today issued a 48 hour magnetic storm watch indicating a Coronal Mass Ejection (CME) or a high speed solar wind stream emanating from the Sun may be heading towards Earth. It is these fast moving charged particles that can cause a Northern Lights display.
Aurora Forecast for early Tuesday morning below.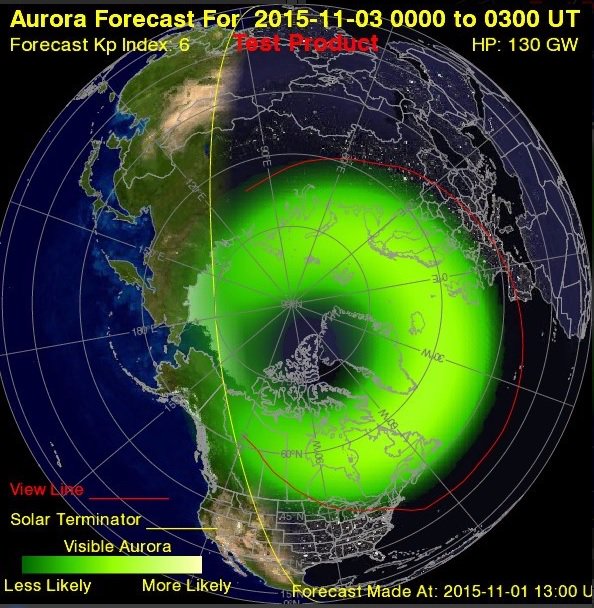 Auroras are produced when the magnetosphere is sufficiently disturbed by the solar wind that the trajectories of charged particles in both solar wind and magnetospheric plasma, mainly in the form of electrons and protons, precipitate them into the upper atmosphere (thermosphere/exosphere), where their energy is lost. The resulting ionization and excitation of atmospheric constituents emits light of varying colour and complexity.