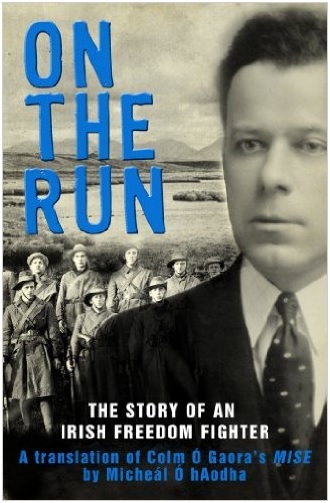 Historian and author Dr. Mícheál Ó hAodha will deliver a lecture on the story of Ireland's freedom fighters at Kilkishen Cultural Centre on December 3rd at 8pm.
The lecture is the first in na series being hosted by the Clare 1916 Centenary Group, and supported by Clare County Council.
Dr. Mícheál Ó hAodha has written  over 30 books on various topics and is a librarian and lecturer in UL. He also is a regular contributor to programmes on TG4.
The translated autobiography of Colm O'Gaora, a leading figure in the first generation of nationalist figures who defined the emergence of the Irish state, is Dr. Ó hAodha's latest book.
The Irish War of Independence (1919–1921) consisted to a large degree of a series of reprisal killings between the IRA and the British Crown forces. An important figure in the development of Republicanism and the Irish Republican Brotherhood in the west of Ireland, Colm O'Gaora, was also a leading figure in the first generation of nationalist intellectuals who defined the emergence of the nascent Irish state.
'On the Run' is his memoir and provides a fascinating insight into a particularly turbulent era in Irish history. O Gaora chronicles his childhood in the Connemara Gaeltacht, his word as a travelling teacher for the Gaelic League, joining the Irish Volunteers, preparations for the 1916 Rising in Galway and Mayo and subsequent imprisonment in Dublin and Dartmoor. On his release he returned to Republican activities working with Peadar O'Donnell and was imprisoned again in Galway. He details the IRA seizure of the barracks at Maam Cross in April 1920 amongst other events.