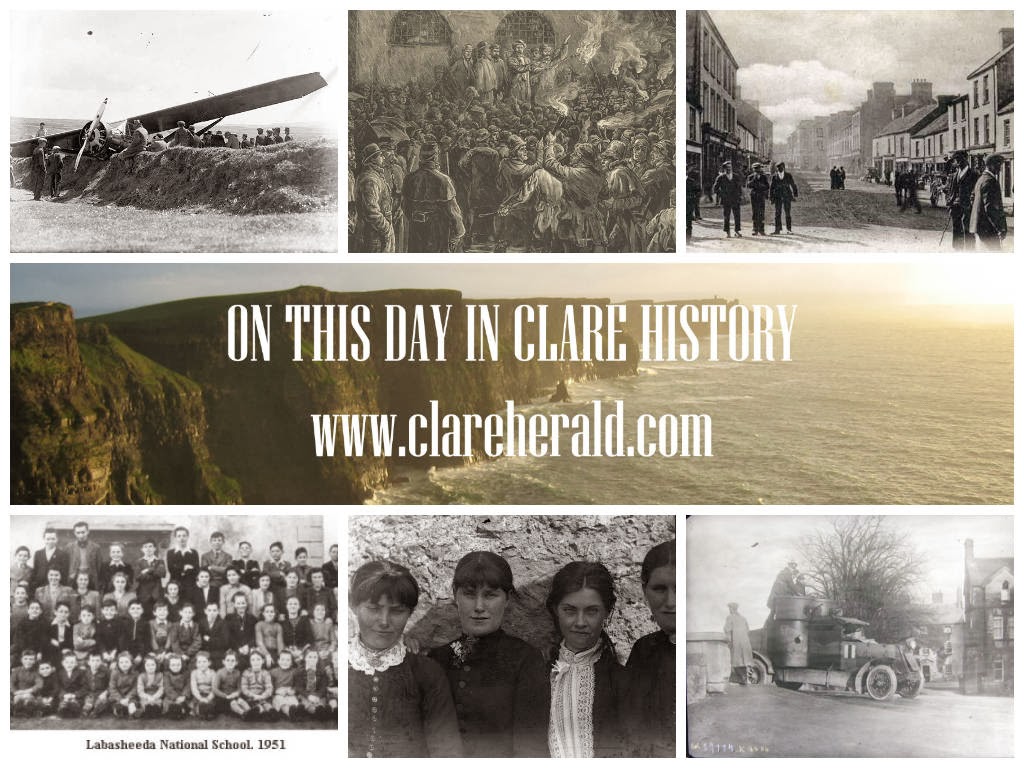 On this day in Clare History (November 6).
1848 – 20 families totalling 120 persons are evicted from their homes for non payment of rent on the lands of Clonkett and Lisvoheen, Electoral Division of Kildysart. Their homes are levelled.
1887
– Edward MacLysaght, who spent his adult life living in Raheen and Lahinch, was born. He was one of the foremost genealogists of twentieth century Ireland. His numerous books on Irish surnames built upon the work of Patrick Woulfe's Irish Names and Surnames (1923) and made him well known to all those researching their family past.
1929 – The Gaelic League announces expulsion for anyone who attends 'foreign jazz dances'
1998 – The numbers signing on the dole in Clare reaches a 14-year low
2000 – High winds and torrential rain cause widespread flooding, power outages and major disruptions in public and private transportation services in Clare