Wind speeds touching 130km/h are forecast for Sunday, according to Met Éireann.
An Orange Alert has been issued, just as was issued for Storm Barney two weeks ago.
Met Éireann says Storm Clodagh will see southwesterly winds veer westerly and reach mean speeds of 60 to 80 km/h with gusts of 100 to 130km/h.
More than an inch of rain is forecast for Saturday night and Sunday which could lead to spot flooding due to the already saturated ground.
Met Eireann said: "Clodagh, the third named storm of the extended winter season, will pass eastwards to the north of Ireland on Sunday morning, 29th November. The current Status Orange warning for very strong, westerly winds is a direct result of Clodagh's evolution. Later Sunday, Clodagh will pass through Scotland and the North Sea towards southern Scandinavia where it is expected to deepen further."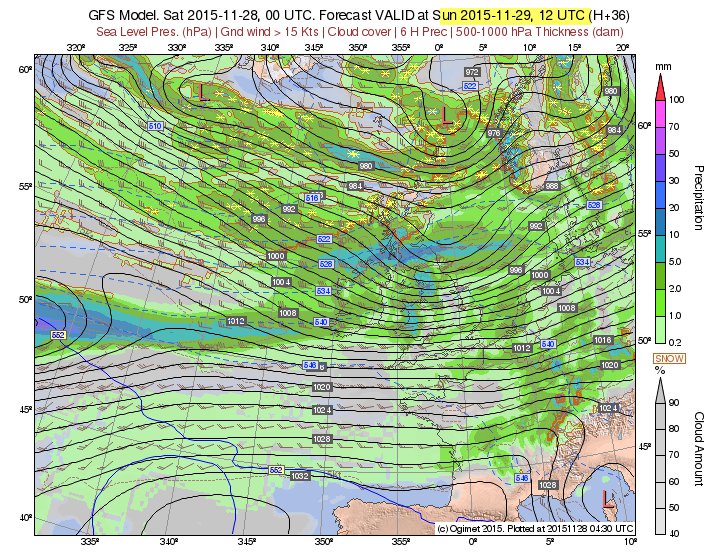 It is already the wettest November since 2009, which itself was a record breaking wet month in County Clare resulting in widespread, severe flooding along the Shannon and Fergus Rivers.