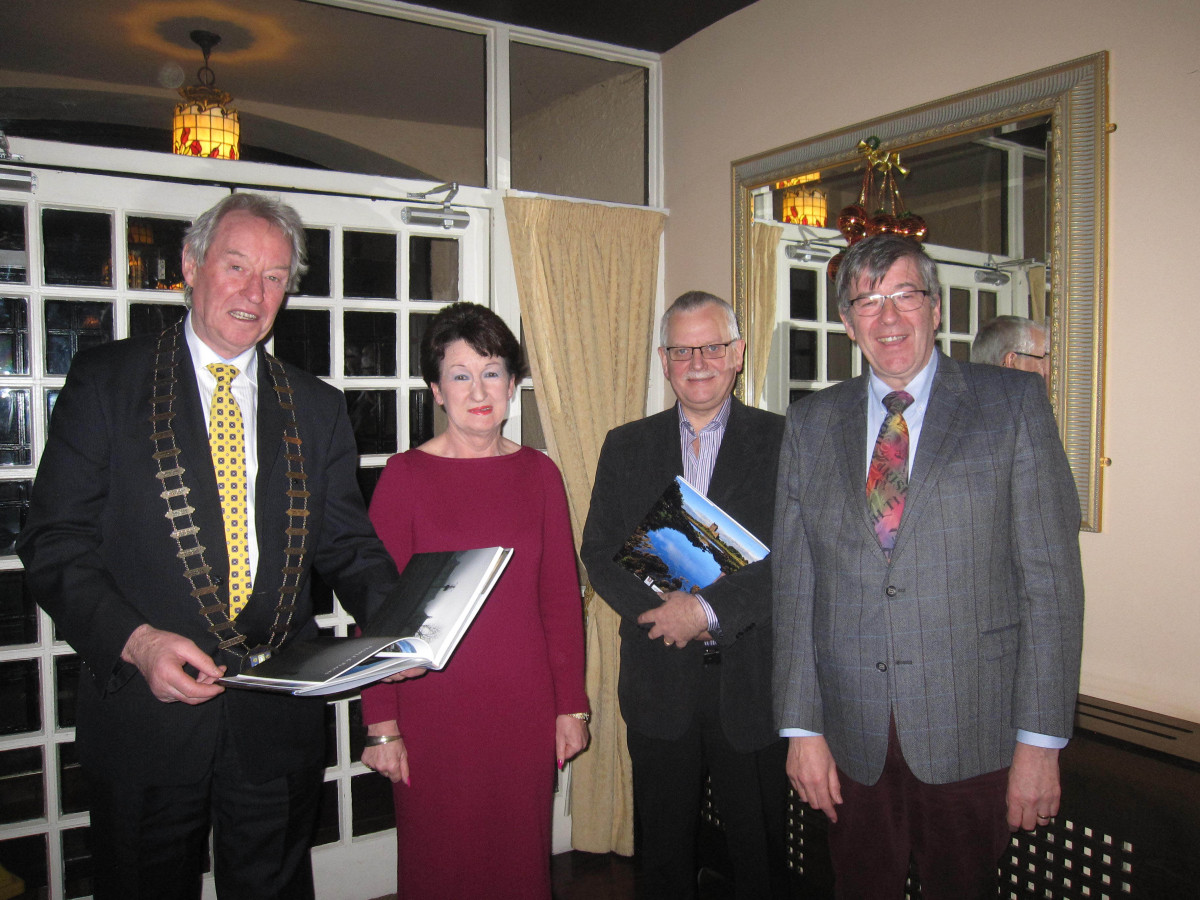 This Is The Burren, Carsten Krieger's photographic ode to the world-famous region, was launched by Rose Hynes, a native of North Clare and Chairperson of Shannon Group plc, in Hyland's Burren Hotel, Ballyvaughan, on Sunday night.
The 176 photographs featured in the new book capture the essence of the Burren, including its weathered karst landscape, the ever-changing light; the exotic flora; the elusive wildlife; the tombs, cairns, forts and churches, and the people who call the Burren their home.
Carsten Krieger, who was born in Germany, visited the Burren after learning it was the inspiration for J.R.R. Tolkien's Middle Earth. More visits followed before he and his wife finally decided to move to County Clare to be close to the unique landscape.
Speaking at the launch. Cllr. James Breen, Cathaoirleach, Clare County Council said: "I want to congratulate Carsten Krieger on his exceptional work in documenting the Burren in all of its glory in recent years."
"This book is a valuable photographic record of one of the jewels in the Irish tourism crown. Carsten's photographs illustrate perfectly how remarkable the landscape of the Burren really is and why the work of organisations such as the Burren and Cliffs of Moher UNESCO Geopark in heritage management and sustainable development throughout the region is critical. The book also is a tribute to how man and nature are deeply entwined in the Burren and have shaped each other over the millennia," added the Cathaoirleach.
This Is The Burren (The Collins Press), which is introduced by local author and broadcaster P.J. Curtis, is available in all good bookstores and online at www.collinspress.ie.