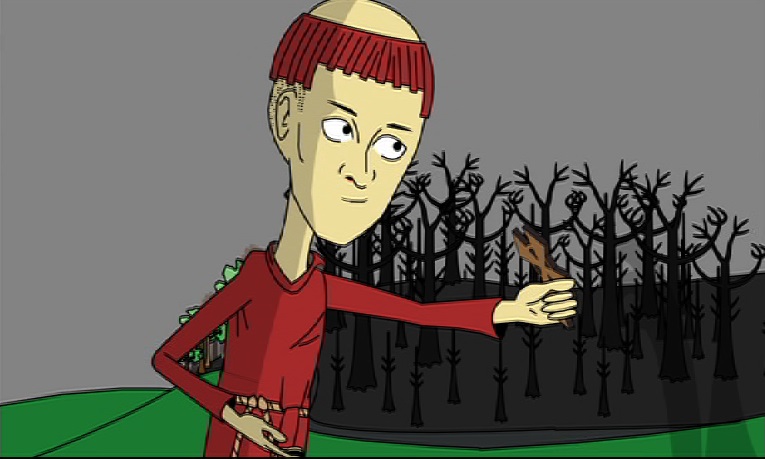 The world premiere of the short animation 'The Monster & The Saint' will take place at Miltown Malbay Community Hall on Sunday December 6th at 4pm.
Flann O'Keeffe wrote a short story on how St Senan battled the creature the Cathach on Scattery Island. He then commisioned Dermott Petty of BallyCartoon to write a screenplay based on his story.
Petty also directed the film, with the animation been done by James Nolan. Both Nolan and Petty have done many animations the most well known been 'The Man From Q' The actors include Gerry Howard (Fanore) and Gary Hetlzler (Ballyvaughan).
Flann O'Keeffe grew up with the legend of St. Senan banishing the Cathach to Doolough Lake. Flann is a former missionary priest. . He holds an MA in theology and an MA in Freudian psychology from Brunel University, London. There he took a module in film studies. His studies in Jungian psychology (Carl Jung 1875-1961) have led to the Jungian concept of "creative imagination".
In the years 1994-95 he went to the British Museum to research what was available on Scattery Island. Around the same time he visited a Library in Pearse St, Dublin to look at antiquarian material on Co. Clare.