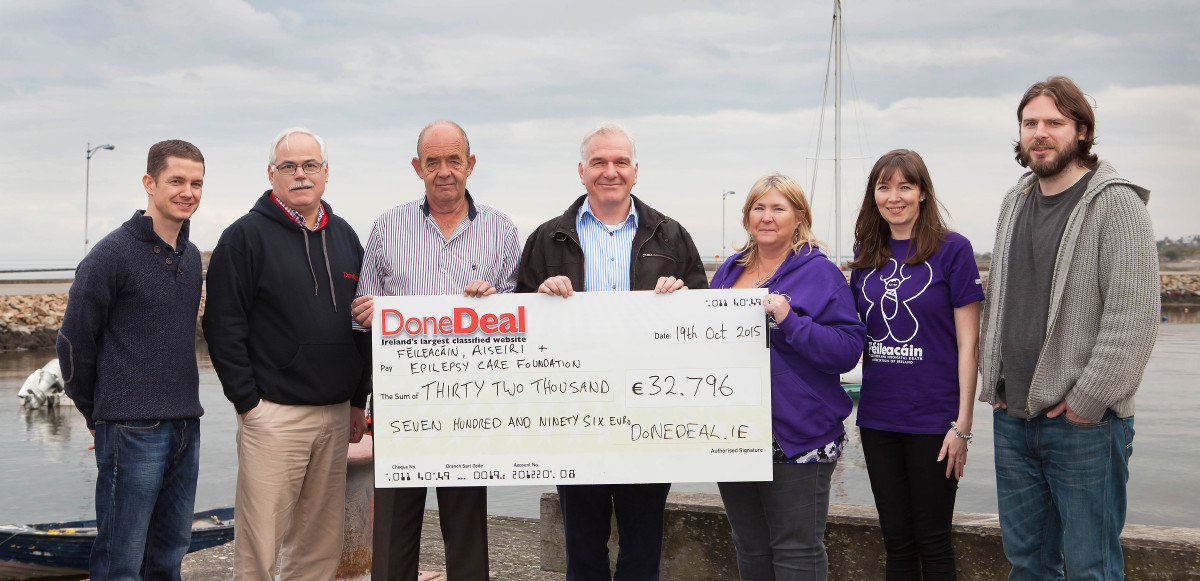 The Clare-based William Winder Rainbow Foundation is among six charities across Ireland to benefit from donations from online classified adverts website, DoneDeal.
The website has donated the proceeds, totaling €62,316, from money raised through its most recent charity months in September and November.
William Winder Rainbow Foundation, a suicide charity based in Co. Clare.
The Epilepsy Care Foundation, which aims to provide training to individuals with epilepsy.
Féileacáin, a charity supporting anyone affected by the death of a baby around the time of birth.
Aiséirí, which provides community and residential services to help young people, adults and families overcome addiction and lead meaningful lives in recovery.
Novas Homeless Services, which provides services to people who are homeless, at risk of homelessness or are socially excluded.
Children in Hospital Ireland, a voluntary organisation committed to promoting and ensuring the welfare of children in hospital and their families.
Each charity received between €9,840 (November) and €10,932 (September) from DoneDeal.
The DoneDeal charity month initiative has recently hit an important milestone, as it surpassed over €1 million in donations since its inception in February 2010. The total amount raised by DoneDeal in 2015 alone was €206,319.
Every second month a charity is chosen by a different member of staff at DoneDeal and for the duration of that month 10% of the cost of placing a paid ad with DoneDeal goes directly to the designated charity. The money raised is split equally between three worthy organisations.
Speaking on behalf of William Winder Rainbow Foundation, Caroline Winder, Founder, said of the donation: "We are very grateful to Donedeal and all their DoneDealers, who give back in such a worthwhile and generous way. This amazing donation from Donedeal will go to the counselling costs of 2016. This will give us a big financial boost to help carry on the work that we do."