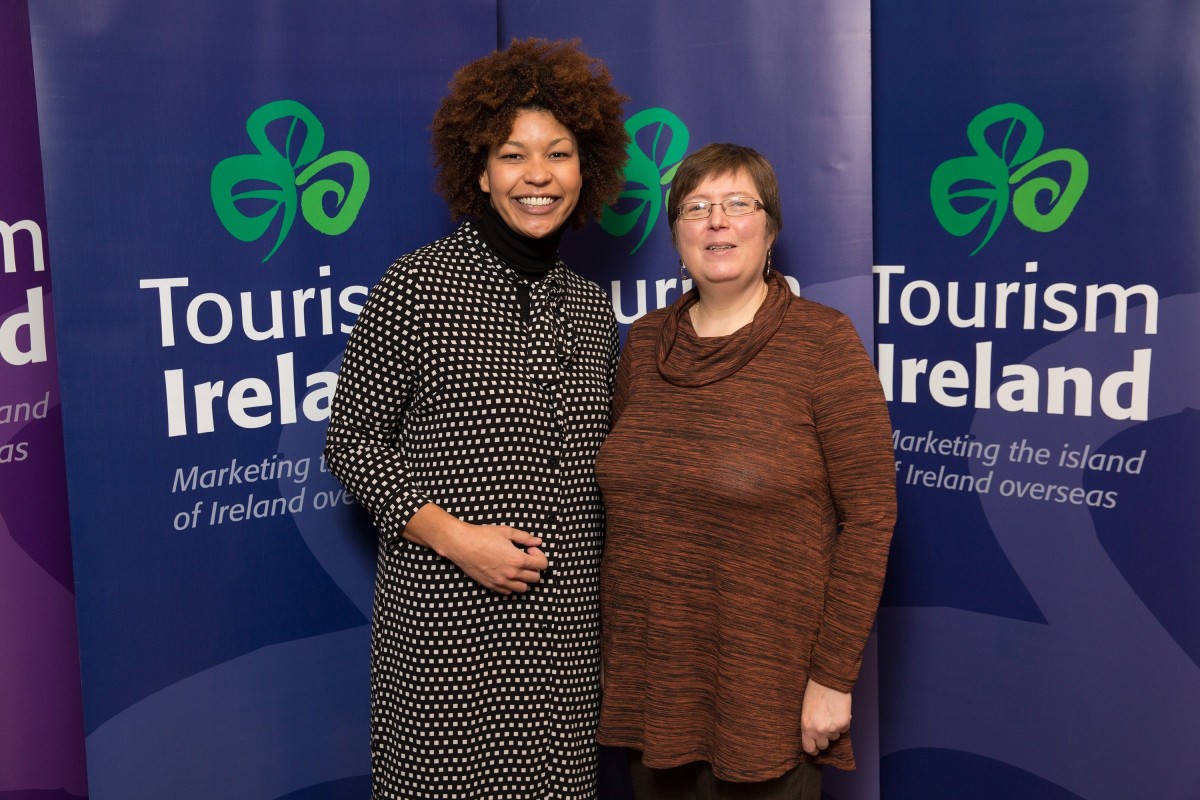 Clare tourism was represented in Dublin this week as Tourism Ireland launched details of its marketing plans to promote Ireland overseas in 2016 and beyond.
The organisation aims to surpass this year's record performance in overseas tourism and to welcome 8.2 million visitors to Ireland in 2016. This figure will represent growth of +4% over 2015 and deliver €4.4 billion to the Irish economy (almost +5%) next year.
To illustrate how much Irish tourism has bounced back since the downturn, a comparison of CSO figures for January to October 2015 versus the same period in 2010 shows superb growth in visitors from Britain (+20% in that five-year period), North America (+51%), Mainland Europe (+38%) and Australia and developing markets (+66%).
Following the success of the Wild Atlantic Way, a new ad highlighting our latest tourism experience, Ireland's Ancient East, was also unveiled at the launch. The ad will be rolled out in January 2016 in 23 markets around the world. Tourism Ireland will also promote Dublin – "A Breath of Fresh Air" – in major markets throughout 2016.
PIC SHOWS: Cathy Kapande, Tourism Ireland; and Katherine Webster, Cliffs of Moher Visitor Experience, at the the launch of Tourism Ireland's 2016 marketing plans in the DoubleTree by Hilton in Dublin.