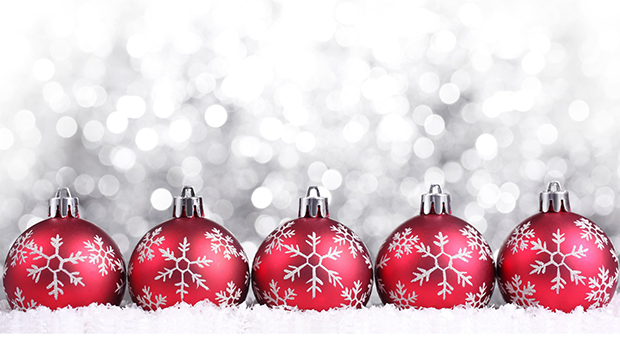 With Christmas fast approaching, Kilrush blogger Holly Cullinan reminisces on the festive season and how families can cope in what is a difficult time of the year when a loved one is a noticeable absentee for the celebrations.
So it is only a matter of days, even hours until every Irish woman is freaking out over the turkey, telling every member of the family to get off their phones and hoping to God something doesn't burn. December is a month of excitement and anticipation as we watch the Christmas trees being put up, while someone somewhere is having a breakdown over a broken fairy light. Along with all the sparkle, glitter and happiness, Christmas can be upsetting for some.
The week of Christmas entails endless family bonding, and a boom on social media displaying this family bonding. For some families, it is the hardest time of the year.
For as long as I can remember, Christmas has been my favorite time of the year. I LOVE getting (and opening) advent calendars,  watching (and not touching) the Christmas tree being put up, turning on my window lights every evening & taking down my Christmas Elf from the top of my wardrobe. I have a handmaid stocking with my name and date which also makes an appearance. Since I was young, I wrote at least 30 Christmas lists to Santa ranging from Barbies to laptops and phones. I was such (and still am) a spoilt child. Santa was always so good to me. You never forget the butterflies in your stomach the night before Christmas or the contemplation of whether or not you'll sneak downstairs for a peep. Guilty.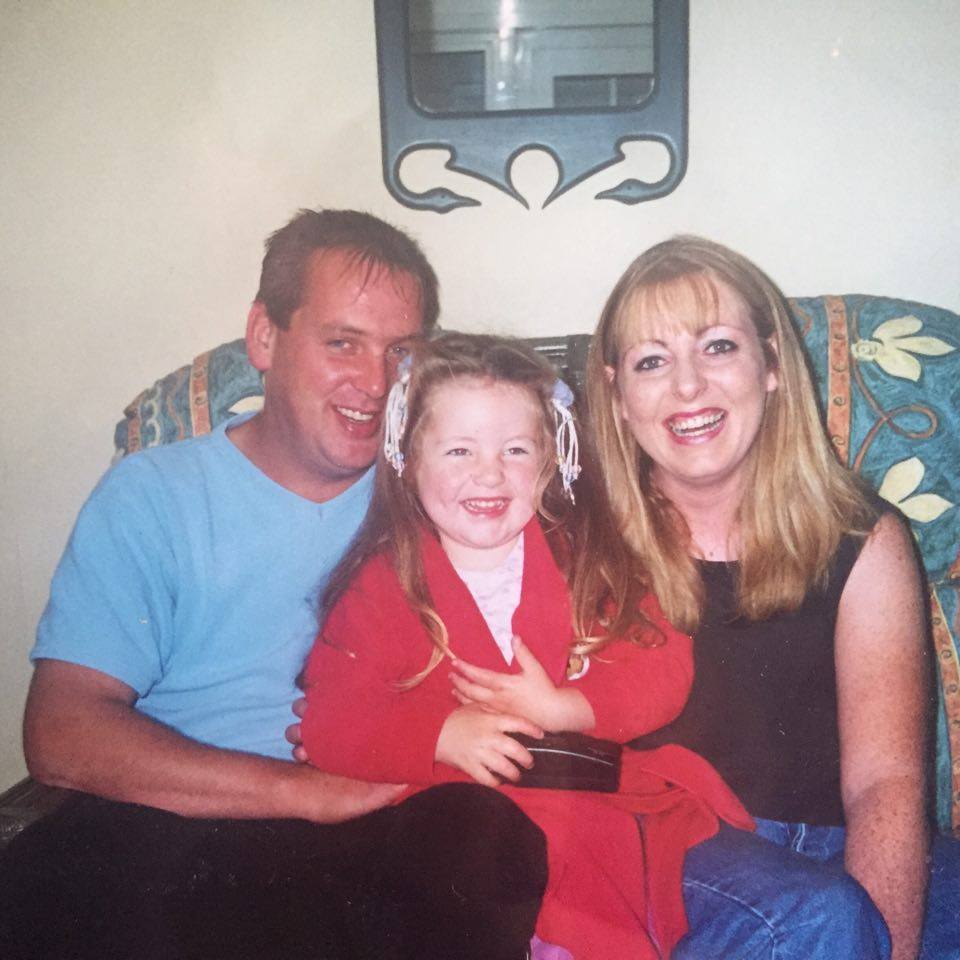 In our house, it was without doubt my Dad who got the most excited for Christmas. HE would be the one pulling us out of bed in time for Santa, and helping us wake Mom (which is not easy). He used to run down the stairs and have the camera ready. He had a thing about relaxing after presents, he would make up every excuse not to go to dinner JUST YET. But he did, always. I have a small family, so there was always under 10 at Christmas dinner. We always have eaten dinner at my grandmothers house, who goes to such efforts to make everyone happy on Christmas day. She also thinks shes the Queens sister, as we have opera on in the background with posh napkins that we're not usually allowed touch.
When Dad got diagnosed with cancer, everyone froze. No one could think. We never thought that he wouldn't be around anymore. We focused on him getting better everyday, with endless prayers. But Cancer is an evil spirit that rips the life from someone bit by bit. Dad spent his last Christmas trying so hard to keep us all happy. When Dad died, we dealt with it differently. Personally, I didn't talk about it. I tried to forget about it and hope things would get better until it would all come out in tears. Grief is something everyone will have to deal with. It's not nice, it is scary. But at the end of the day, life is not fair – we sometimes don't have a choice but to deal with what is in front of us.
When December came around, there was a cold air in the house. Everything was different. Mom (the strongest person I have ever met) was so good at pretending it was all ok. There was an empty feeling in the room. Mom and I had to act excited for everyone else. At dinner, there was an empty space. The first Christmas was without doubt the hardest. It was so raw. Scrolling through social media, you will see everyone bragging about how their Christmas is going. How great their family is and how happy they are. But I asked myself, why do I deserve to be upset on Christmas when it is suppose to be a happy time? But I got through it, every Christmas is hard but with time, you adjust. "It gets easier", is not true. It will never get easier, but you learn to adjust to your current situation. "It has been said time heals all wounds. I do not agree. The wounds remain. In time, the mind, protecting its sanity, covers them with scar tissue, and the pain lessens, but it is never gone." – Rose Kennedy.
This will be our 5th Christmas without Dad. And for the first time, I'm excited. As you get older, you become mature. I know Dad will be with us and he wants us to be happy on Christmas – his favourite time of the year. The grief is finally wearing off. But it is important for people to realize, that Christmas is not easy for everyone. If you know someone that might be having a hard Christmas, contact them. Ask them how they are. Point out the elephant in the room & see how they are dealing with their situation.
I have learned that it is so important to ask people for support. Please talk about whatever it is that you are finding difficult – whether it is a death in the family or mental health. I am not a good example because I didn't talk, but I'm starting to. From the bottom of my heart, it really does help. It makes you feel human and it's okay to cry while you talk about it. (Like me now, not a good image but nothing a bit of Armani foundation can't fix).
I hope you all have a wonderful Christmas, remember your loved ones will always be with you. Appreciate who and what you have because you never ever know what is coming around the corner. Life is sometimes terrifying.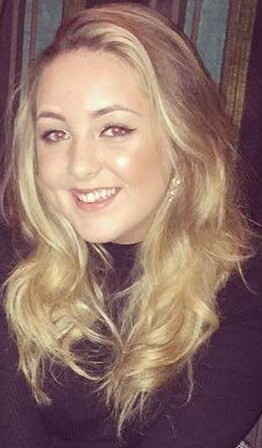 On a happier note, fill your Christmas with lots of smiles and glitter. Enjoy every moment of it, I know we will for a change. Our house has finally been renovated and we are settled in again. Praise the Lawrd for good heating again.
Lots of Love,
Holly x
Holly Cullinan is nineteen years old and hails from Kilrush, Co Clare. She is a psychology student at UCC, her blog Hello Holly is constantly growing in popularity.