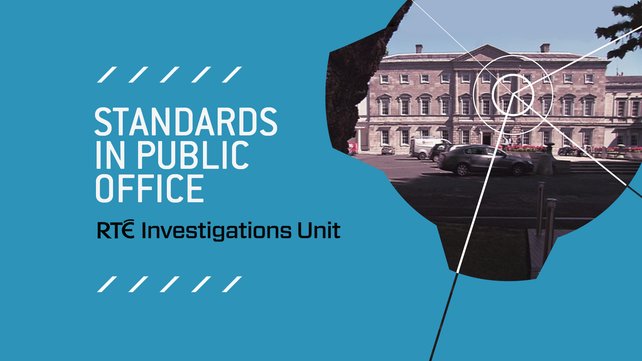 A Clare County Councillor has responded to an RTE Investigates programme, which named 40 Local Authority Elected Members as having not disclosed the full extent of their properties or business directorships in the mandatory declaration of business interests that they must make each year.
The RTE One programme, which aired on Monday night, also stated that 40% or 400 Councillors throughout the country failed to make any disclosure of their private or commercial interest(s).
RTE reported that Clare Fine Gael Councillor Johnny Flynn had "a share in six units at a retirement complex in Castletroy in Co Limerick."
Among the private and commercial interests declared by Councillor Flynn however, is his share in JCF Investments, which is involved in a number of businesses in County Clare. He also declared his private family residence and other property interests.
In a statement issued following the programme, Cllr. Flynn said: "The RTE review of annual declarations identified to me on 2 Dec 2015 that I might have had made an omission from my detailed declaration I made in Feb 2015, as my name appeared to be associated as having a share of an interest in 6 property folios in a Limerick Retirement facility and RTE sought clarification which I supplied."
"I am and have been fully Tax compliant and the Retirement Facility in Limerick that I invested in nearly 10 years ago was a Revenue approved Tax based investment scheme which I joined in 2007 to provide for my children's future education on the advice of my Accountant and which investment unfortunately within two years was totally lost.
"I only became aware in Oct 2015 when I received a letter from the Property Registration Authority stating that the Developer was in the process of declaring bankrupt and advising me of the fact that my name and those of 9 others were registered on the property folios that you mentioned in your letter. However, all of these folios and property rights connected to them are legally controlled by NAMA and are not by me or the other 9 names.
"On the same day that I read your registered letter, 2 Dec 2015 , I did the following;
a) I brought the matter to the attention of the Ethics Registrar of Clare County Council by phone and to inform her of my intention to immediately lodge an amending Annual Declaration. .
b) I met with the Ethics Registrar and lodged an amended subsequent Annual Declaration dated 2 Dec 2015 identifying my interest in the Limerick Retirement Facility.
c) Immediately after lodging I met with and brought the matter to the attention of the Cathaoirleach of Clare County Council , Cllr James Breen , as the matter related to me as a member of the local Authority.
"I honestly believed that my investment/loss in this Tax based scheme held no connection or relationship to my elected position as a Clare County Councillor. Whereas In fact I have lost my total financial investment some years ago, once I became aware of the situation as outlined in your letter and by the Property Registration Authority in order to deal with any perception real or otherwise I have moved immediately to amend the public interests records as outlined above. "
"Over the last decade in my role as an Ennis and Clare Councillor the record will show there has never been a discussion or decision made by either Council that related to this lost investment I made a decade ago in Limerick . This is because Town & County Council's are legally obliged to carry out their Statutory roles & functions under legislation only within their County boundaries except in very specific circumstance, such as the building of a major road .
"All my other interests have been included in my annual declarations and as attendees at council meetings will know over the last decade I have disclosed any potential conflicts of interest and also withdrew from meetings during related discussions/decisions. These occasions of my compliance with the Standards of Ethics in Public Office have been recorded in minutes available to the public of those meetings," added the Ennis Councillor.