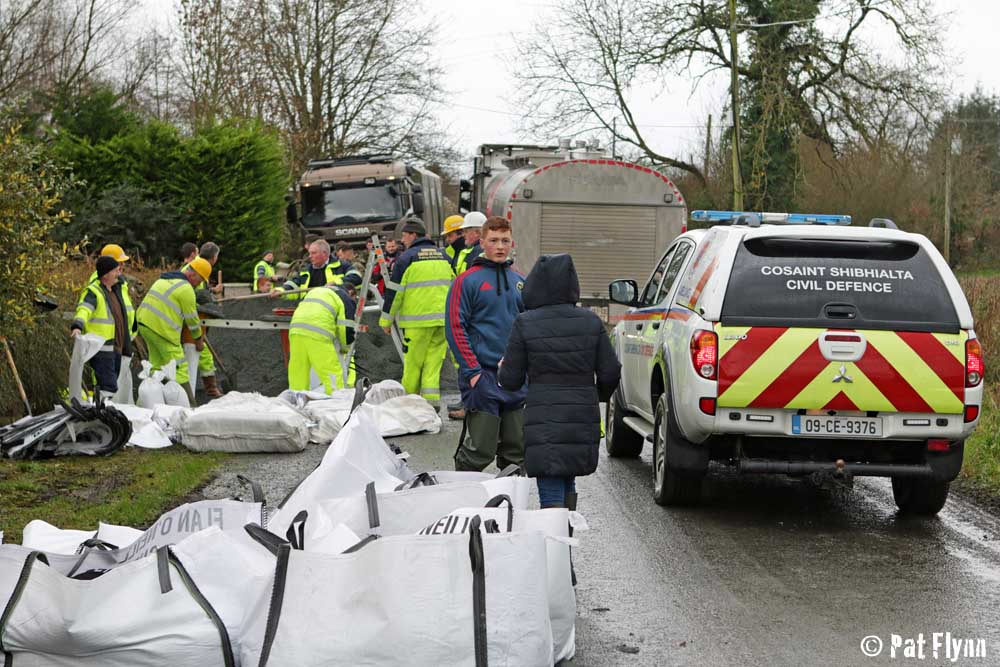 The Minister for Defence has announced details of a scheme to provide emergency humanitarian support to small businesses in Clare that have been unable to secure flood insurance and have been flooded arising from the impact of Storm Desmond.
The scheme will be administered by the Irish Red Cross and the details will be available on the Red Cross website in the coming days.
The Minister stated: "I hope this scheme will go some way towards alleviating the hardship suffered by small businesses adversely affected by flooding throughout the country. I have seen at first hand the effects of this flooding and the costs that businesses must incur in order to get back up and trading."
"The intent is that the scheme will be operational in the coming days and that initial payments will be processed in advance of Christmas. The Irish Red Cross will administer and make payments under the scheme, which is designed to be as straight forward as possible for businesses," he added.
The scheme is a humanitarian support contribution towards the costs of returning business premises to their pre-flood condition including the replacement of flooring, fixtures and fittings and damaged stock. The scheme will not provide a contribution to loss of earnings or loss of business good-will.
The scheme is targeted at small businesses (up to 20 employees) and will have two stages:
1.    The first stage will commence immediately and will provide a contribution of up to €5,000, depending on the scale of damage incurred. It is anticipated that this will meet the needs for the majority of small businesses. This will commence immediately and the intent is to process payments as speedily as possible.
2.    In the event that businesses have incurred significant damages above €5,000, the second stage will provide a means to seek further support. However, this will be a more lengthy process requiring a detailed assessment.
The total level of support available for both stages combined will be capped at €20,000