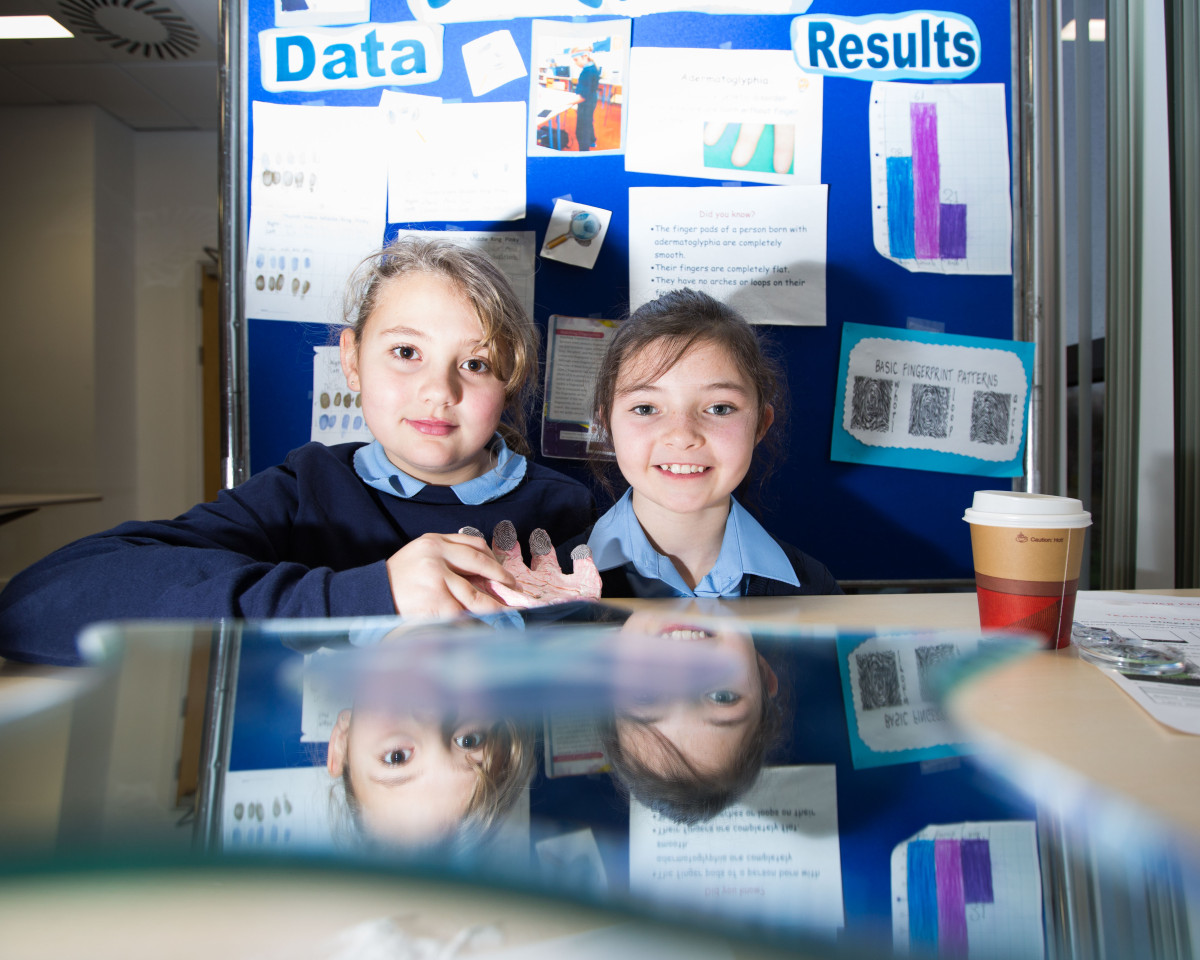 For the past number of months, 4th, 5th and 6th class students from across Ireland have been getting hands on with science and showcasing their big ideas as they took part in the annual Intel Shannon Mini Scientist competition.
The competition, which has been running since 2003, gives young students the chance to explore science through project based learning and exhibitions.
The first phase of the program involves students participating at exhibitions in their own schools which are visited by Intel employees who judge the first round of exhibitions and select from each school a winning project to go forward to a regional final.
The Shannon regional final was held on Tuesday December 8th with more than 100 students representing 25 schools from Clare, Limerick, Cork and Kerry in attendance.
The 2015 initiative was the biggest year yet for the Intel Mini Scientist competition with more than 5,500 students from 110 schools in 14 counties across Ireland taking part.
At the Regional Final event, which was held at the Intel Shannon offices, the participants exhibited their projects for a panel of judges, which was made up from Intel employees, who had the difficult task of choosing 5 winning projects from the very creative variety.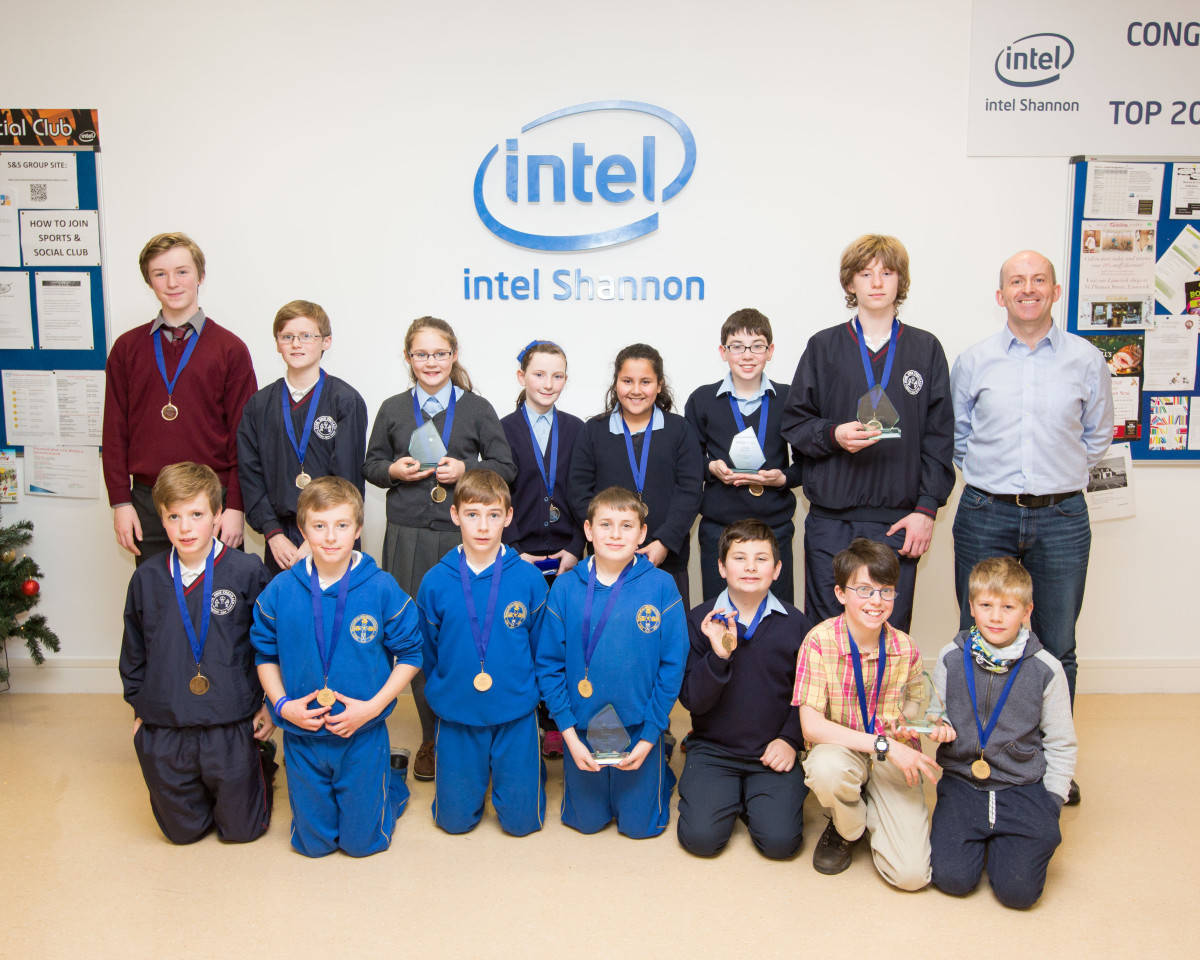 The 5 winning projects from the Shannon Regional Final event will now have the opportunity to go forward and participate in the National Mini Scientist Final taking place in the Science Gallery in Dublin on January 22nd 2016. The National final will bring together 22 different projects from around the country all of which are being selected at Regional Final events.
Intel Shannon employees also had the chance to come along and view the work of the students whose projects each included visual displays, projects books and practical experiments based on a scientific area aligned with the national primary science curriculum.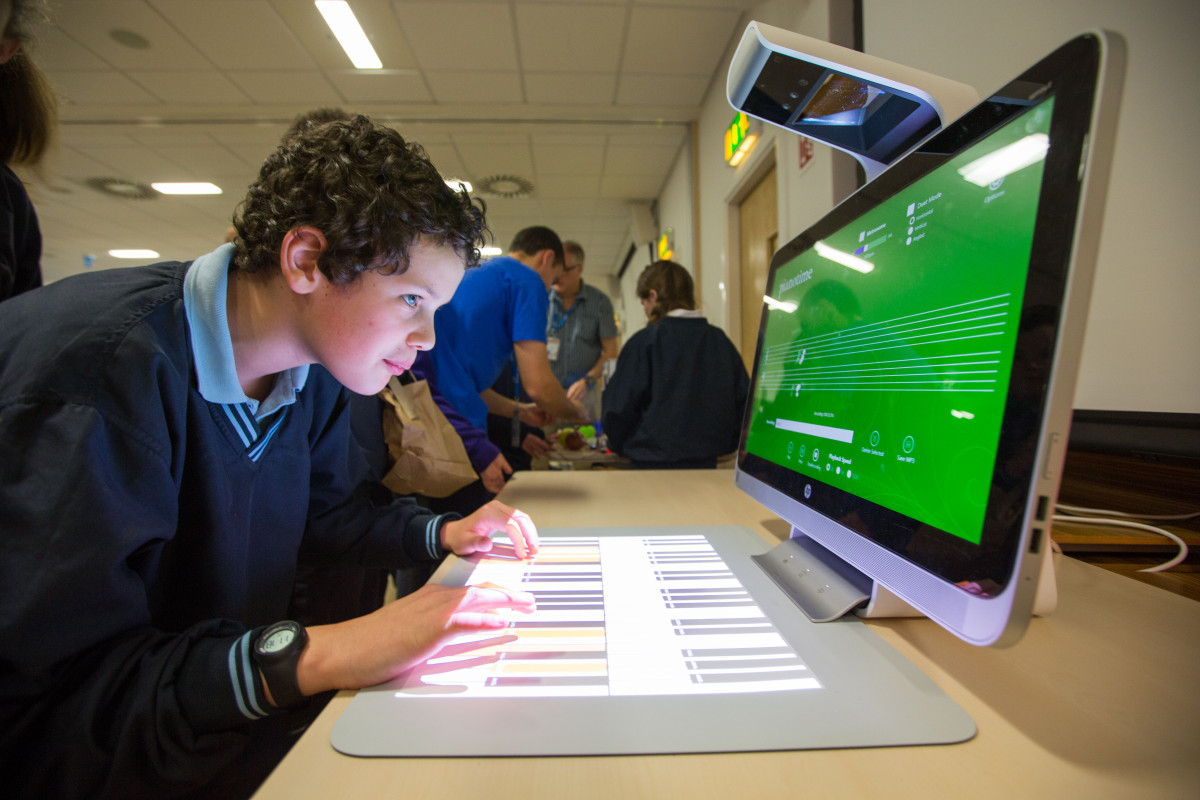 The exhibition was also visited by Cllr Mary Howard, Leas Cathaoirleach of Clare County Council, who had the opportunity to visit with each of the participating projects.
The final was filled with innovative and imaginative projects, put together through months of hard work and the judges, after a very difficult task of deliberation, compiled their list of winning projects for each day which were;
• Does Temperature Effect Germination? – Emily Kate Oaawa Moore, St Finnachta's National School, Sixmilebridge, Co. Clare
• Water Workers – TJ Finn, Micheal McInerney, Mary Byrne and Jane McInerney, St. McCreehy's Liscannor National School, Co. Clare
• Bike Phone Charger – Lee Tierney, Liam Moroney and Cormac Warren, CBS Primary, Ennis NS, Co. Clare
• The Science of Sound – Jack Reeves, Colm Mc Elwain, Oisin Collins and Michael Chaplin, Saint Johns National School, Cratloe, Co. Clare
• How Do Steam Engines Work? – Emmett Harhen and Flynn McDowell, Scoil Iosef Naofa NS, Moy, Co. Clare