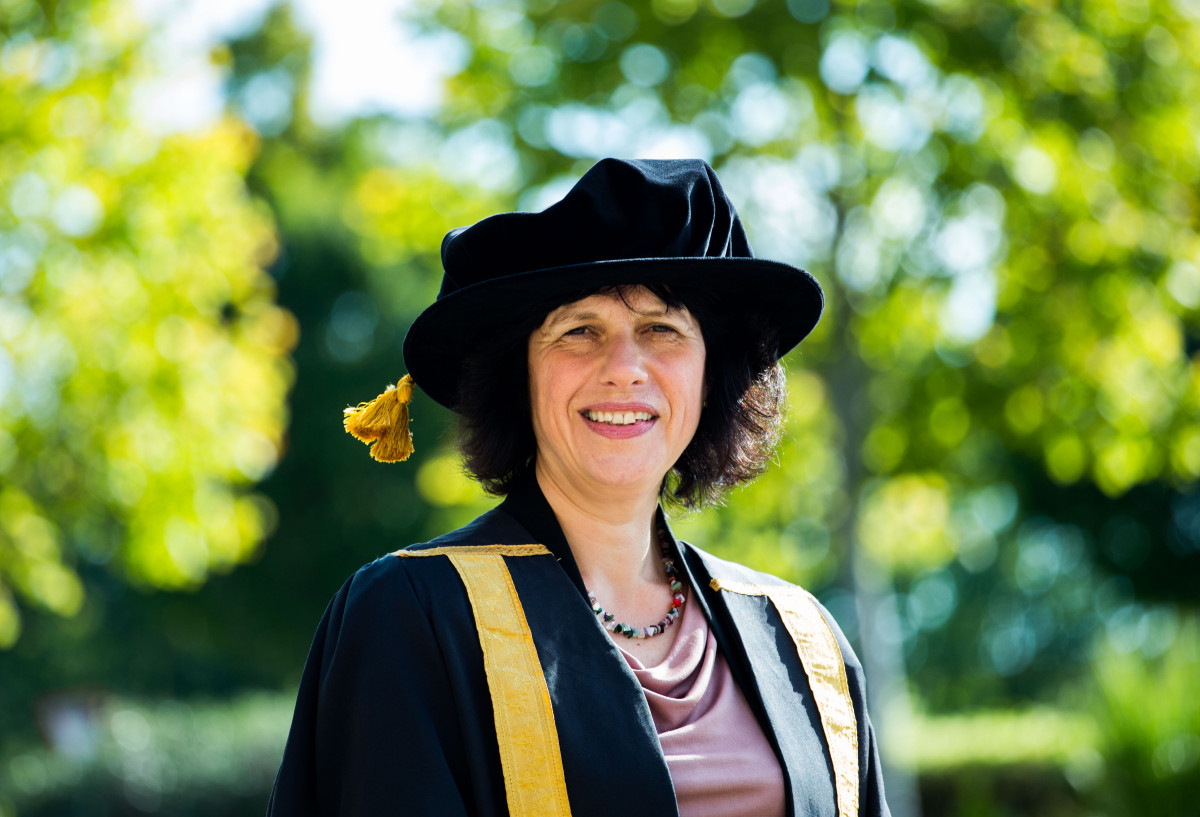 Limerick Institute of Technology (LIT) has confirmed that the institute's president, Dr. Maria Hinfelaar, is to step down from her role.
She will take up the position of Vice-Chancellor and CEO of Glyndwr University in Wales. Dr. Hinfelaar steps down on March 31st 2016 and assumes her new role on April 1st.  An independent selection process to appoint LIT's next president will commence early in 2016. She succeeds Professor Graham Upton and her appointment has been widely welcomed in the north-east area of Wales.
Dr Maria Hinfelaar became President of LIT in 2004, leading the institute through a period of significant growth and development, including the launch of the Campus 2030 Masterplan, a far-reaching and innovative blueprint for the strengthening of LIT as one Ireland's leading Institutes of Technology.
Chair of the LIT Governing Body, Niall Greene praised the work done by Hinfelaar since she became President of the Institution a decade ago.
"During her eleven years at LIT, Dr. Hinfelaar has made an extraordinary and widely-acknowledged contribution not only to the development of LIT, but to that of third level education in Ireland generally.  She took over the reins at LIT at a time when it badly needed active and decisive leadership and has gone on to drive significant growth and quality improvement to turn LIT into an important contributor to the economic, social and artistic life of the region".
Greene believes her work will continue to benefit LIT for years to come. "Her strategic vision, management skills and the team she has built in LIT mean that the organisation is well placed to continue to deliver top class education, enterprise development and community engagement in the region".
A native of the Netherlands, Ms Hinfelaar spoke of her time at LIT. "I have really enjoyed my time at LIT and in the Mid-West of Ireland and am proud to see the progress we have made. The team at LIT has been wonderful to work with, and I am confident that LIT will continue to deliver excellent services to current and future students. I would like to thank everybody at LIT and in the region for the support I have been given."
She says having been in LIT she realised the importance of a university to its area. Maria believes this will be important when she commences her new role.
"I am absolutely delighted to be appointed the next Vice-Chancellor at Glyndŵr University. I can see tremendous potential for the University at the heart of north east Wales, which is a region undergoing interesting development. Glyndŵr offers a wide diversity of programmes and has some really exciting niches. Personally, having spent the last 11 years leading a similar institution in the mid-west of Ireland, I have discovered first-hand how crucially important universities are to their area".
Eight months ago Maria was reappointed for a second term as President of LIT and was due to continue in the role until 2021. During her eleven years at LIT, she led the Institute in securing substantial funding for access projects and teaching and learning innovations (HEA Strategic Innovation Fund, €7m) and for applied research in biotechnological science (Enterprise Ireland and EU funds, €20m since 2006). She was also Chair of Institutes of Technology Ireland in 2012 and led the Mid-West Steering group which brought the ITLG Global Technology Leaders Summit and Young Innovators competition to Limerick in January 2014.
Dr. Hinfelaar holds a BA in English Language and Literature from Leiden University; an MA in Modern English and American Literature from Leicester University; a Post-Graduate Certificate in Education from Leicester University, and a PhD from Maastricht University.