RTÉ Presenter and winner of Clare Person of the Year Award 2015, Marty Morrissey brings Mary Kennedy on a tour of his native West Clare on RTE's Nationwide programme this Wednesday.
Beginning in Quilty, the pair visit the places that are important to Marty including the Convent of Mercy Spanish Point School where he taught and enjoyed coaching the boys football team. He tells Mary he is proud of his GAA background in County Clare saying "The GAA plays a pivotal role in Irish society. Every club and parish has that sense of pride and sense of belonging and I would imagine Ireland would be a very dull place without the GAA. It is community based, it is family."
Marty brings Mary to Star of the Sea Church in Quilty and tells her the church is booked out all year round for weddings. Mary asks if this is where he will tie the knot and he replies that it's hard to get a booking there but that he has a good connection with the parish priest who may try to fit him in when the time comes.
Continuing in the theme of romance, Mary asks Marty about his popularity and charisma with women. He jokingly says it's all down to his beautiful face and his supreme body shape and goes on to say that people like him because they enjoy what he does: "people seem to enjoy me having the craic."
The pair meet some of the Quilty locals including Post Mistress Beatrice O'Riordan who says that the people of Quilty are proud of Marty and are delighted with his success and that he never forgets the place he came from. Marty also brings Mary to meet his beloved mother Peggy who talks about Marty, her only child, being the light of her life. She reflects on his birth in Mallow County Cork and the years she and her husband spent in New York before returning to Ireland and County Clare with Marty who was then a young boy.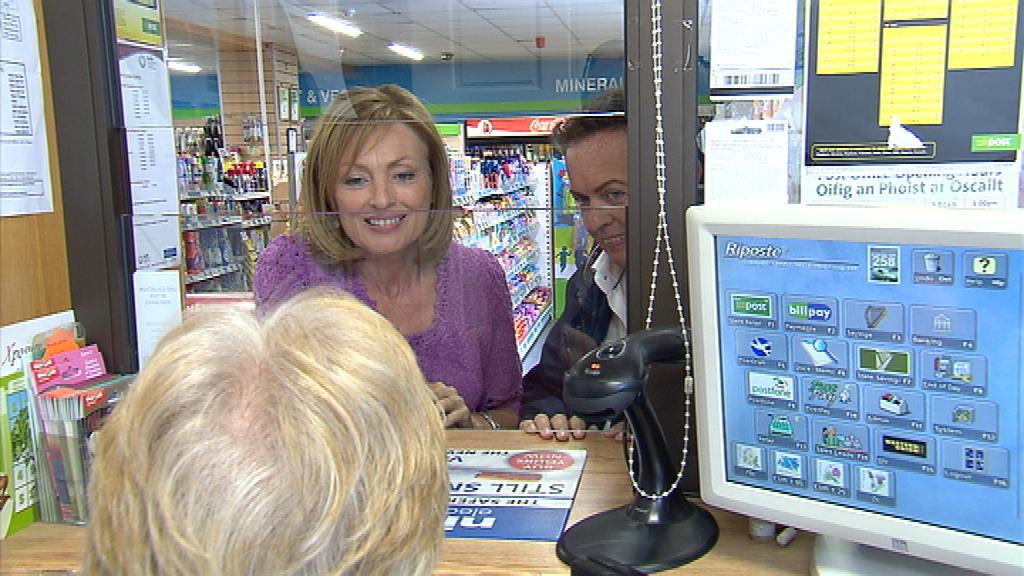 Marty tells Mary about the Christmas Concert held in St. Mary's Mullagh Church last December. The concert raised fund for the of Church Funds and Kilmurry Ibrickane GAA and was a great night of entertainment for all involved.
Finally Marty brings Mary to the Quilty Tavern which was owned by his late father and tells her of his experience growing up above a pub.
To watch Marty and Mary's trip to Quilty, Mullagh, Coore. and the Parish of Kilmurry Ibrickane, watch Nationwide this Wednesday 9th December, 7.00pm on RTÉ One. The programme will be available to watch back on RTÉ Player.