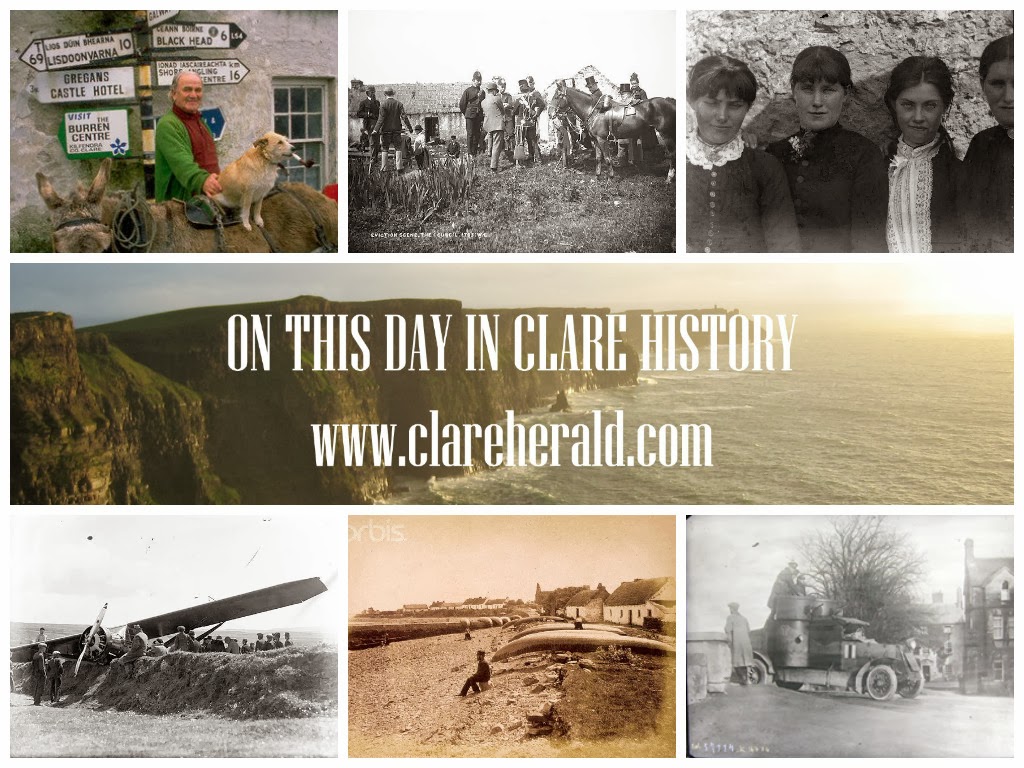 Events that took place on this day down through Clare history.
1832 – Cornelius O'Brien (c. 1782–1857) of Birchfield, Liscannor, Co. Clare, was elected MP for County Clare. He held his seat in Westminster from 1832 to 1857, losing only once, in 1847. Advancing age and ill health forced his retirement from parliament in March 1857, two months before his death on 30 May 1857.
1945 – Tulla Athletic Club was established.
1964 – There is controversy over alleged prostitution at Kilrush Harbour.
2002 – Gusts reaching up to 80 miles per hour and driving rain swept across Ireland. In the west Clare village of Quilty, six fishing boats sank as winds reached between gale force 7 and 9 along the Clare coast.