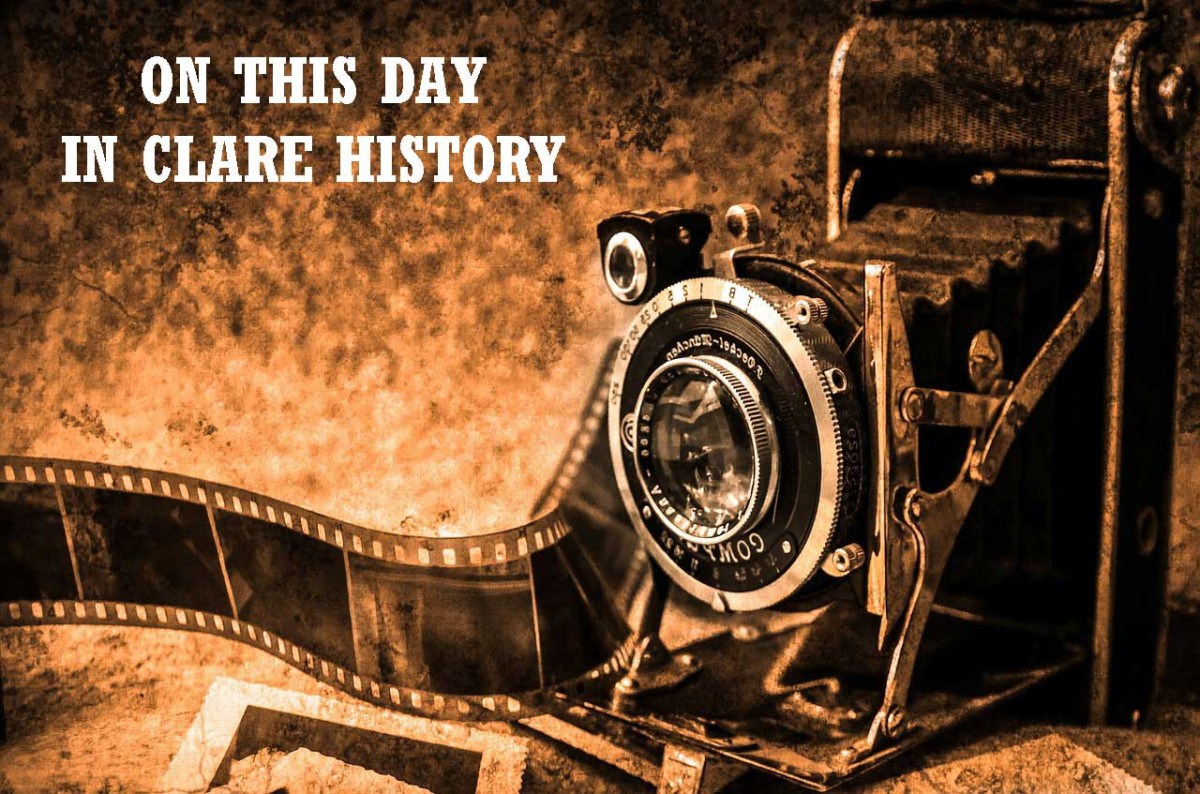 Events that took place on this day down through Clare history in 1831, 1849, 1880, 1942, 1949, 1999, 2002 and 2006.
1831 – The death took place of James Hoban, the Kilkenny architect who designed Ennis Courthouse.
1849 – 11,555 'destitute persons' were relieved out of Kilrush Workhouse, according to the Kilrush Union Minute Books.
1880 –  The English 'Daily Express' reported on growing tensions between tenants and landlords in East Clare. It reported: "The estate (at Bodyke) was purchased by me in the landed estates court of 1878 and since it came into my possession the rents have not been increased on a single individual. The late proprietor (Major Westropp) was indisputably admitted to be one of the best landlords in Clare. On the sixteenth of November the tenants came here to tender me Griffith's valuation, which I refused, warning them that they might look out for another landlord and would be put to cost. Finding that no money could induce a process server to execute the writs, (owing to one having been fired on near Bodyke and others threatened) together with the reign of terror that exists in this country, I was compelled to serve the ejectments myself. For this I'm threatened with the fullest vengence of the Land League. Signed. John O'Callaghan Maryfort, O'Callaghan's Mills."
1942 – Mathew J Kenny KC, son of Michael Kenny and Bridget Frost, Ballymorris, County Clare died at his home at Freagh Castle, Miltown Malbay. He was 81 years old. He was appointed Senior Crown Prosecutor for County Kerry in 1916, and was appointed circuit court judge for Cork City and County in 1925, retiring in 1933. He was a form Member of Parliament, representing the Borough of Ennis in 1882 and mid-Tyrone from 1885-1895 when the Borough of Ennis was abolished. When he was elected to Westminster, he was the youngest member of the house.
1949 – Fr. Patrick Gaynor, former priest in Mullagh, Birr, Inagh and Kilnamona, and Kilmihil died. Fr. Gaynor was involved, as a member of the Executive Council and Standing Committee of Sinn Fein.
1999 – The Government implemented a 32-year old law banning the sale of turkeys, ducks and geese at livestock marts.
2002 – Hundreds of anti-war demonstrators marched on Shannon airport in protest at the continued use of the airport by the US Air Force in preparation for possible war in the Gulf.
2006 – A number of significant archaeological finds uncovered along the route of the N18 Ennis Bypass, including previously unseen artefacts from Clare Abbey, were placed on display at Clare Museum.