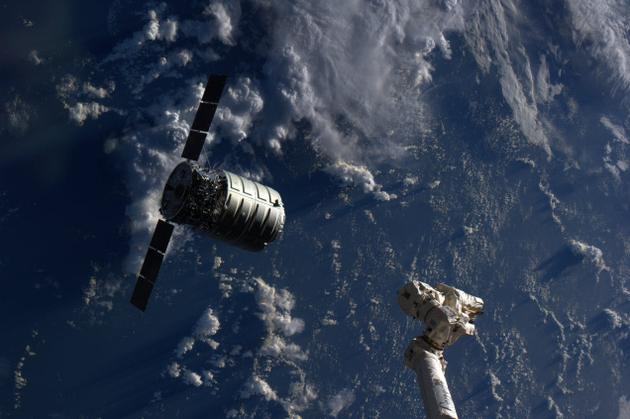 A brilliant star like object will blaze across Irish skies tonight at 6:34pm chased by another bright object for just 1 or 2 minutes.
The objects are the 100 billion euro International Space Station (ISS) with 6 astronauts on board, and a re-supply spaceship called Cygnus.
The objects should be visible in the skies over County Clare as broken cloud cover is forecast for the time of the flyover.
"It is extremely rare to see a 'space chase' in Irish skies so we are urging everyone in Ireland to go out and watch this amazing spectacle," said David Moore, Editor of Astronomy Ireland magazine who issues predictions every time ISS is visible in Irish skies.
"The ISS is making space history rather like Columbus did when he set sail for the Americas. ISS is mankind's first outpost in space. It's 10 to 100 times brighter than the brightest star in the sky so it is plainly, indeed spectacularly, visible to the naked eye," he added.
The International Space Station will be blazing across the sky for the next few weeks (Dec 7 – Dec 27) with 6 astronauts on board. The times to see ISS are posted on Astronomy Ireland's website every afternoon at sunset. See www.astronomy.ie/iss
ISS looks like an extremely bright star that takes a couple of minutes to cross the sky.
"It can be up to 100times brighter that the brightest star in the sky so it is extremely easy to see, even from the centre of brightly lit cities!" said Moore, who has been predicting when Irish people can see ISS in Irish skies since 1998, when it was first launched. He has met many of the ISS astronauts and applied for the job himself in the 1990's.