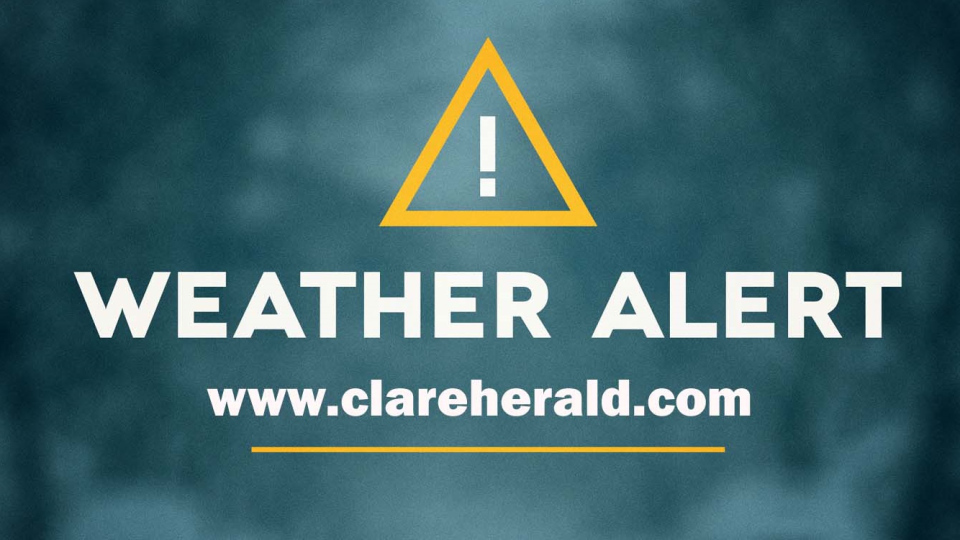 Clare County Council says it is anticipating an increase in water levels on the Lower River Shannon at Springfield, Clonlara, during Wednesday evening and overnight as a result of forecast rainfall and the impact of the spill rate of 470 cubic metres per second (cumecs) being maintained at Parteen Weir by the ESB.
The Local Authority, assisted by Clare Civil Defence and The Defence Forces, is maintaining a 24-hour presence to assist residents affected by flooding and to respond to any additional impact.
Approximately 5,000 sandbags have been installed in the Springfield area to assist residents of up to 15 properties. Additional sandbags are on standby if required. Up to 30 pumps have been deployed to and are operating in the area.
Met Éireann currently has a Yellow Weather Advisory in place for County Clare and is forecasting that a band of rain will move slowly northeastwards over Ireland through this afternoon, evening and tonight. Rainfall amounts of 15 to 25 mm are expected.
Hugh McGrath, Killaloe District Engineer, Clare County Council says, "Water levels have dropped two inches overnight and are now approximately 6-7 inches below the November 2009 peak level which was reached on Saturday night last. We expect water levels to increase further overnight tonight and as a result standard operating and response procedures are in place in the event of additional flooding incidents occurring."
"As well as monitoring the impact of the forecast rainfall and the current spill rate of 470 cubic metres per second (cumecs) at Parteen Weir, the Council is also monitoring the Mulkear River which enters the Lower River Shannon south of Annacotty in County Limerick. When in flood, this River can negatively impact on water levels in the Lower River Shannon," added Mr. McGrath.