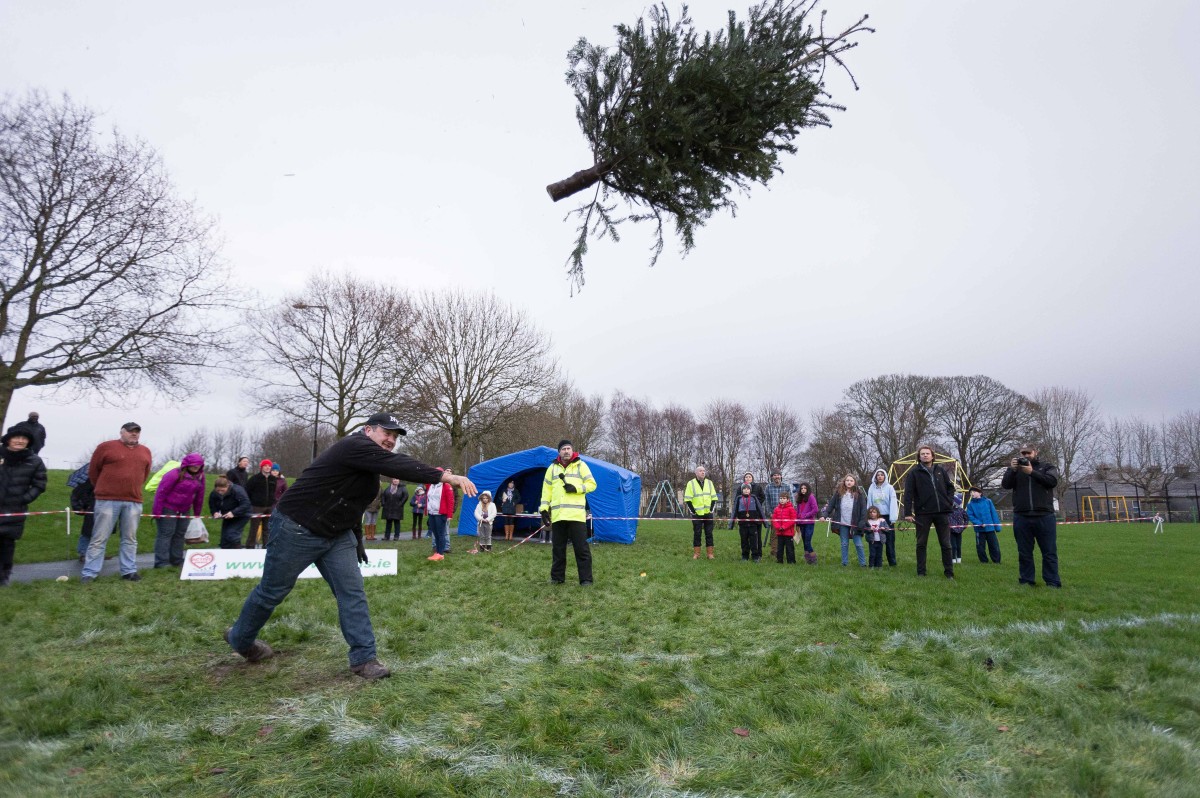 Limerick man John O'Dea retained his rather unique sporting record in Ennis on Sunday when he claimed his third Irish Christmas Tree Throwing Championship title.
The Cappamore native, who holds the joint Irish distance record, beat off competition from across Clare and throughout Ireland at Active Ennis Tim Smyth Park.
The Championship, which is based on age-old lumberjack traditions and is commonplace across Germany and Austria, saw members of the public competing to achieve the longest distance for throwing a standard 1.5-metre tree.
Organised by Clare County Council in conjunction with Active Ennis Sports and Leisure Facilities, the event also see the public's used Christmas trees being sent forward for recycling. All proceeds raised by the 5th annual event went towards the West Clare Mini-Marathon Cancer Centre.