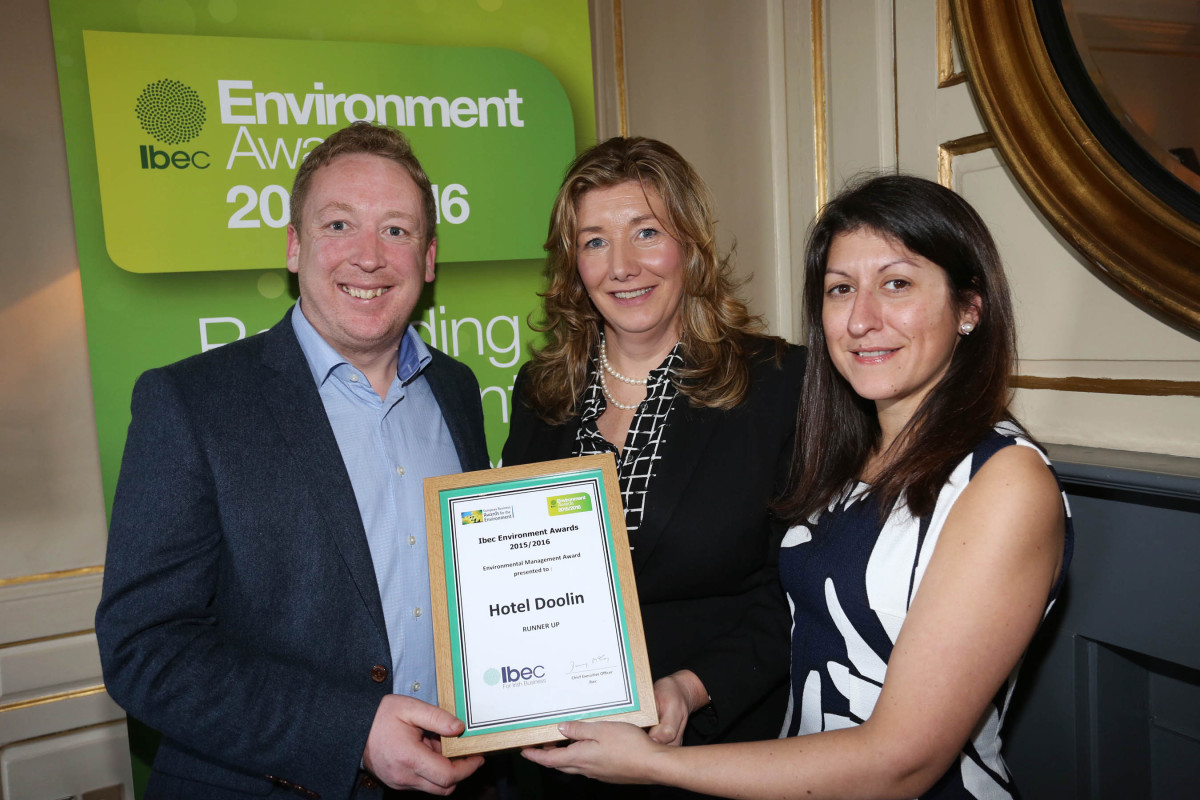 Hotel Doolin has further strengthened its status as one of Ireland's leading sustainable hotels after being named Runner-Up in the Ibec Environment Awards 2016.
The North Clare hotel had been shortlisted in the Environmental Management category of the annual competition, which offers Irish companies to promote their environmental achievements at both a national and international level.
By finishing as a Runner-Up in the Irish awards scheme, Hotel Doolin now qualifies to compete in the European Business Awards for the Environment which are run by the European Commission.
"The category that we were shortlisted in honours businesses that have demonstrated a commitment to an environmental management scheme enables them to continuously improve their environmental performance," explained Donal Minihane, General Manager, Hotel Doolin.
He added, "The Green Team at Hotel Doolin have been honoured to receive several awards over the past two years. Finishing as a Runner-Up in this prestigious national competition is especially pleasing for us, considering we have been identified by Ibec for an environmental management system that shows very strong environmental commitment with staff and community participation."
"We will continue to develop our ground-up approach to promoting sustainable business practices, which ultimately benefit the environment as well as enhance the overall visitor experience on offer at our hotel," said Mr. Minihane.
Hotel Doolin has picked up numerous awards for its approach to promoting sustainable business practices, including the Green Hospitality Platinum Award and Member of the Year for Water Conservation (2013); the Green Hospitality Member of the Year and Award in Green Procurement (2014), and Hospitality Manager of the Year in the Irish Hospitality Management Awards (2015).