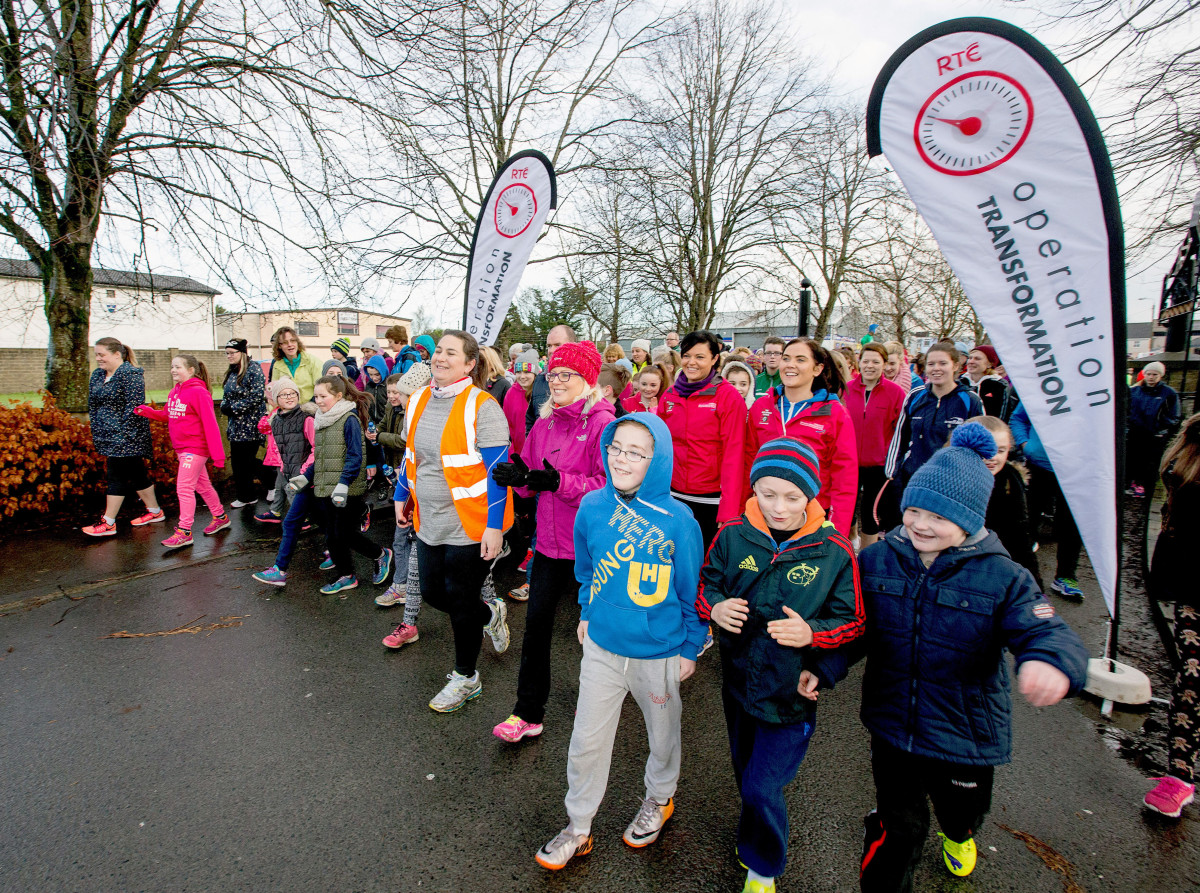 1,250 people from across County Limerick gathered in Newcastle West on Saturday for the annual Operation Transformation walk.
The sixth annual event, which was organised by Limerick Sports Partnership (LSP) and Sport Ireland in conjunction with RTE's Operation Transformation programme, was one of 54 such events taking place around Ireland at the weekend.
Clare Scanlan, who is originally from West Cork but now lives in Newcastle West, was the centre of attention for an RTE camera crew on the day after she was confirmed one of five Leaders in this year's Operation Transformation television series. Clare joined people from all over Limerick on a 5km walk from the Demesne in the town.
"The Operation Transformation walk is a great way of promoting the health benefits associated with regular exercise," said Phelim Macken, LSP Sports Coordinator.
"The people of Limerick are fortunate to have so many looped walks and Sli na Sláinte routes that are ideal for the beginner walker in order to increase their physical activity output levels and thus enhancing their quality of life.
"Many people do not realise it but besides contributing to weight gain, physical inactivity is one of the main risk factors for heart disease. At least 30 minutes of physical activity at a moderate intensity, such as brisk walking, five-days-a-week will keep your heart strong, improve muscle strength and make you feel good, he added.
RTE's Operation Transformation features an added dimension this year with members of the public joining in and attempting to lose a collective 1 million pounds in weight. The Irish Pharmacy Union (IPU) is offering a free weigh-in service in more than 1,000 pharmacies around the country for those taking part.