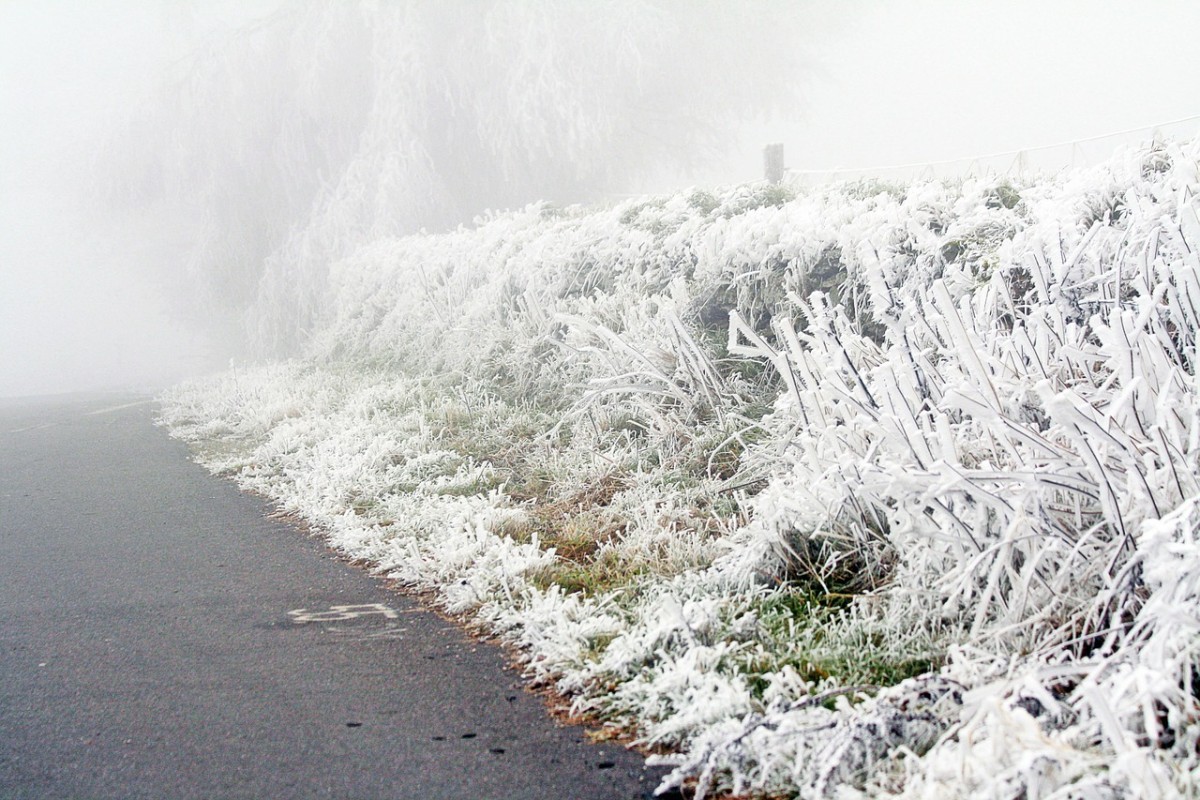 The Road Safety Authority (RSA) is advising road users to take extra care when using the roads particularly at night and in the early hours of the morning, due to forecast frosty and icy conditions.
The Authority says temperatures may drop below zero at night resulting in icy surfaces particularly black ice.
With roads conditions still hazardous due to the recent flooding, motorists are being advised to slow down and take extra care as the conditions will pose an added danger. This appeal is particularly relevant it says with many schools re-opening after the festive break.
Drivers are also being asked to check their vehicles for any damage that might have been caused from driving on roads damaged by recent storms.
Met Éireann is forecasting much colder weather to take hold across Ireland from the weekend through next week with night-time temperatures dropping below zero in many spots for the first time this winter. Scattered sleet or snow showers are also likely as polar air sweeps south across Ireland and the UK.
The change from the stormy and wet conditions will be welcomed by residents in flood affected locations such as Clonlara and Gort where more than twice the average monthly rainfall fell during December leading to extensive flooding.
The RSA has issued the following advice for driving in icy conditions:
• Check local and National weather forecasts before setting out on a journey. Clear your windows and mirrors before you set out, carry a screen scraper and de-icer.  Do not use hot water on the windscreen as it can crack the glass.
• Watch out for "black ice." If the road looks polished or glossy it could be, black ice" one of winter's worst hazards: Black Ice is difficult to see! It is nearly transparent ice that often looks like a harmless puddle or is overlooked entirely. It can occur especially in sheltered / shaded areas on roads, under trees and adjacent to high walls.
• Use your dipped headlights so that others will see you. Make sure your headlights and taillights are all in working order, replace broken bulbs.
• Watch out for vulnerable road users such as pedestrians, cyclists and motorcyclists and allow extra space.
Pedestrians and cyclists are advised;
•While walking on footpaths and in public places, or entering and exiting your vehicle, DO NOT underestimate the danger of ice.
•Many slips and falls happen in places people regard as safe and secure, typically outside their front door, on the door step, on the path or while getting out of the car. It is very possible that a thin sheet of transparent ice or "Black Ice" is covering your pathway putting you at risk. When you approach a footpath or roadway that appears to be covered with ice, always use extreme caution.