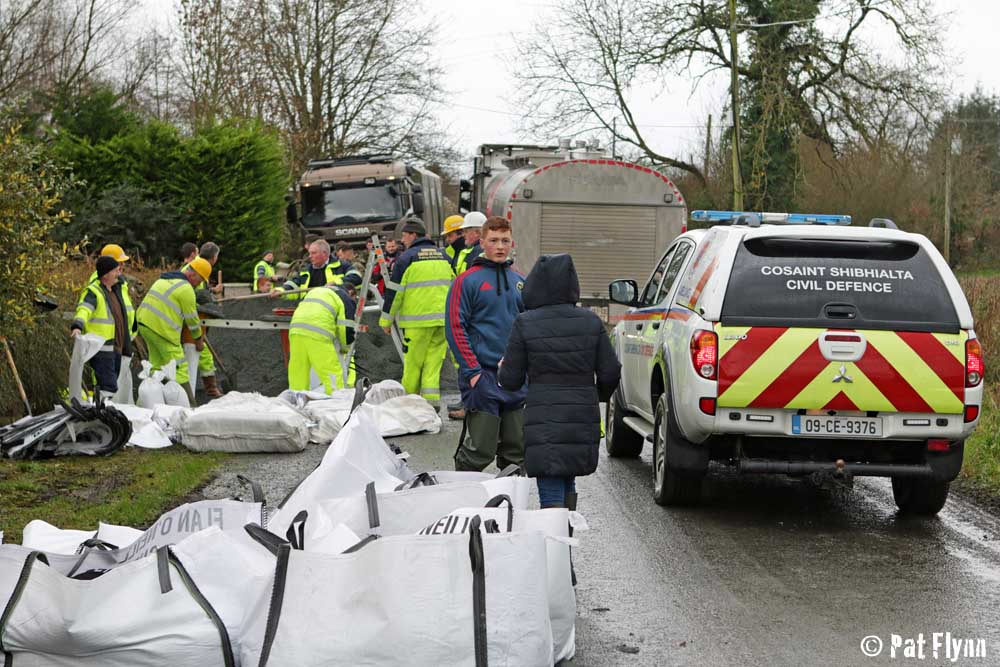 The spill rate at Parteen Weir in southeast Clare has been increased to its highest level since November 2009.
The ESB has confirmed its decision to increase the spill rate at Parteen Weir by 30 cubic metres per second (cumecs) to 470 cumecs during today (Friday).
Clare County Council says it expects water levels on the Lower River Shannon at Springfield to increase during Friday evening having dropped by 200mm during Thursday.
The Council says the anticipated increase relates to the ESB's decision to increase the spill rate at Parteen Weir and rising water levels on the Mulkear River, which enters the River Shannon south of Annacotty.
Clare County Council Area staff, Clare County Fire & Rescue Service, The Defence Forces and Clare Civil Defence are continuing to provide support on the ground in Springfield, as well as assist in the transportation of residents of approximately a dozen properties isolated by floodwaters.
While water levels at Castleconnell and Montpelier in Limerick did not increase overnight, Limerick City and County Council says it has additional pumping capacity available to respond to any water level increases arising from the increased spill rate.