Clare General Election candidate Ann Norton (Independent) says that substandard broadband in Clare is crippling the county's ability to attract foreign direct investment and new business development opportunities in rural areas.
Ms. Norton also said that Ireland is "shirking its responsibility" regarding broadband provision despite a UN declaration in 2011 that access to broadband is a basic human right as part of Article 19 of the Universal declaration of human rights.
"There is plenty of talk locally in the run up to the General Election about how there has been little economic recovery in rural Ireland. The truth however, is that there was little economic prosperity in rural Ireland during the Celtic Tiger in the first place. The scant level of investment in broadband infrastructure in rural locations compared to large urban areas is a case in point," said Ms. Norton.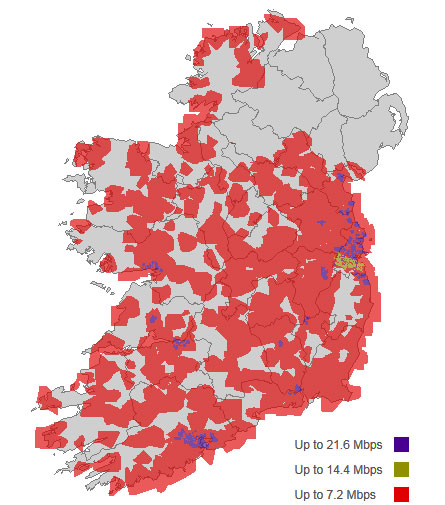 "Such infrastructure is a major consideration for anyone considering investing in or relocating a business so it is no surprise that rural parts of Clare have continually lost out on major investments to large urban areas such as Galway and Limerick. It also is no surprise that the IDA has failed to attract one single industry to Clare west of the River Fergus since Roche (Syntex) in the 1970s.
"Successive Governments simply have not lived up to their pledges of universal broadband access made prior to every one of the last three to four elections. The deadline for universal broadband has been pushed out more and more. The only time the main parties seem to be interested in the matter is when an Election is looming. The current target delivery date of fibre broadband to every home in Ireland is 2020 under the incumbent Government. That represents another four years of waiting for thousands of homes and businesses in County Clare. Even then, it is widely believed that the target date is more fantasy than reality.
"The number of exchanges enabled in County Clare would give the impression that Clare is very well served by broadband providers. This could not be further from the truth however, For example, under Eir's 5-mile condition most households in the 13-mile wide Parish of Kilmaley are excluded from accessing quality fibre broadband as they are too far away from the enabled exchange. In fact, the situation is so bad that residents living less than mile from Ennis, Ireland's Information Age Town, do not have access to wireless or fibre broadband.
"One of the most shocking indictments of the state of broadband provision in this country came recently when Eir launched a competition inviting communities to enter a competition to win fibre broadband. Over 37 communities from across Ireland came together with a wide variety of creative projects, which demonstrated why their communities' need fibre powered broadband and how it would improve their lives. Yet, just one community was declared a winner," stated Ms. Norton.
Ms. Norton said the roll out of fibre broadband across the country should be a priority for every T.D. and Senator in the next term of Government.
She continued, "Stopgap measures to deliver broadband access are insufficient. There is an argument that satellite broadband is a viable solution for those who have no other means of accessing a service. However, for most people the costs associated with satellite broadband are prohibitive and are not conducive to running a business in 21st century Ireland considering the high latency associated with the technology. Wireless broadband is also not fit for purpose as it is a technology that is often monopolised by one provider in any given area meaning they can charge what they wish and overload their network to the detriment of customers."
"Broadband is as important a piece of infrastructure as a bridge across a river, a telephone line or a local post office. Without it, entire communities are being deprived of what is a basic human right.
"Communities throughout Clare are frustrated with the lack of available broadband services while members of the business community have spoken of restricted expansion, investment and development opportunities due to the current situation. The sad truth is that many people would settle for 20th century broadband let alone the 21st century technology that is afforded to many large urban locations in Ireland," concluded Ms. Norton.