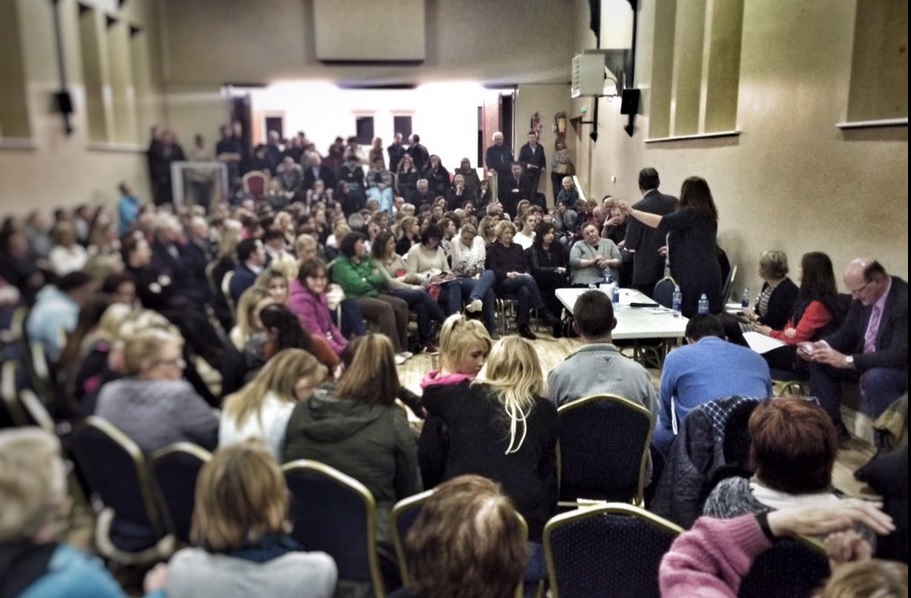 The Board of Management of West Clare Early Years Care & Education Services Limited has said it "deeply regrets the closure of the company's childcare facilities following the meeting to proceed with voluntary liquidation of the company taken at a Board Meeting on Saturday."
The main centre is located at Glebe House, Crawford St, Kilrush, with facilities also at Kildysart, Kilkee, Kilmihill and Lissycasey. Up to four hundred families have now been left without childcare services as a result of the closures.
A delegation from the Board met with Pobal on the 10th February and following that meeting conducted further financial analysis and sought external professional financial advice.
"It was clear to the Board that the company was insolvent and therefore the company cannot by reason of its liabilities continue its business," continued the statement.
"The Board fully understands the devastating consequences for staff, families, suppliers and the wider communities affected by its decision. Separately, there is an impending Garda Investigation. In view of this investigation the Board cannot comment further at this time.
"A meeting of Creditors has been arranged for the 25th February 2016 at 10.30a.m. at Kilrush Golf Club. Please submit any enquiries to office@wcey.org or call 065 9024054," the statement concluded.
General Election Candidate (Ind) Cllr Ian lynch from Kilrush has expressed his anger and disappointment at the handling of the situation by the Board and had described it as appalling.
He said there is "a lot of anger out there because questions have not been answered".
"There are a number of reassurances needed," said Lynch. "A number of things to happen with West Clare Early Years. The Department of Children and Youth Affairs are the biggest creditor and they need to commit to a write off the debt and not to affect the buildings or equipment within. If there is a short fall then equipment required to be sold will be bought by the Department to be given back in to the facilities."
"Whomever takes over the facilities must be urged to protect employees not just for the jobs but for the children whom are know these staff, are comfortable and safe with them. All child places and payments must be transferable to any new childcare providers found by parents. Any new facilities or previous facilities must be approved by the appropriate Department must be fast tracked for immediate use," added Cllr Lynch.
Kilrush public meeting – 500 west Clare children without childcare. After 8:30, @cian_mccormack reports @rtenews pic.twitter.com/HFQPK0sVE4

— Morning Ireland (@morningireland) February 16, 2016