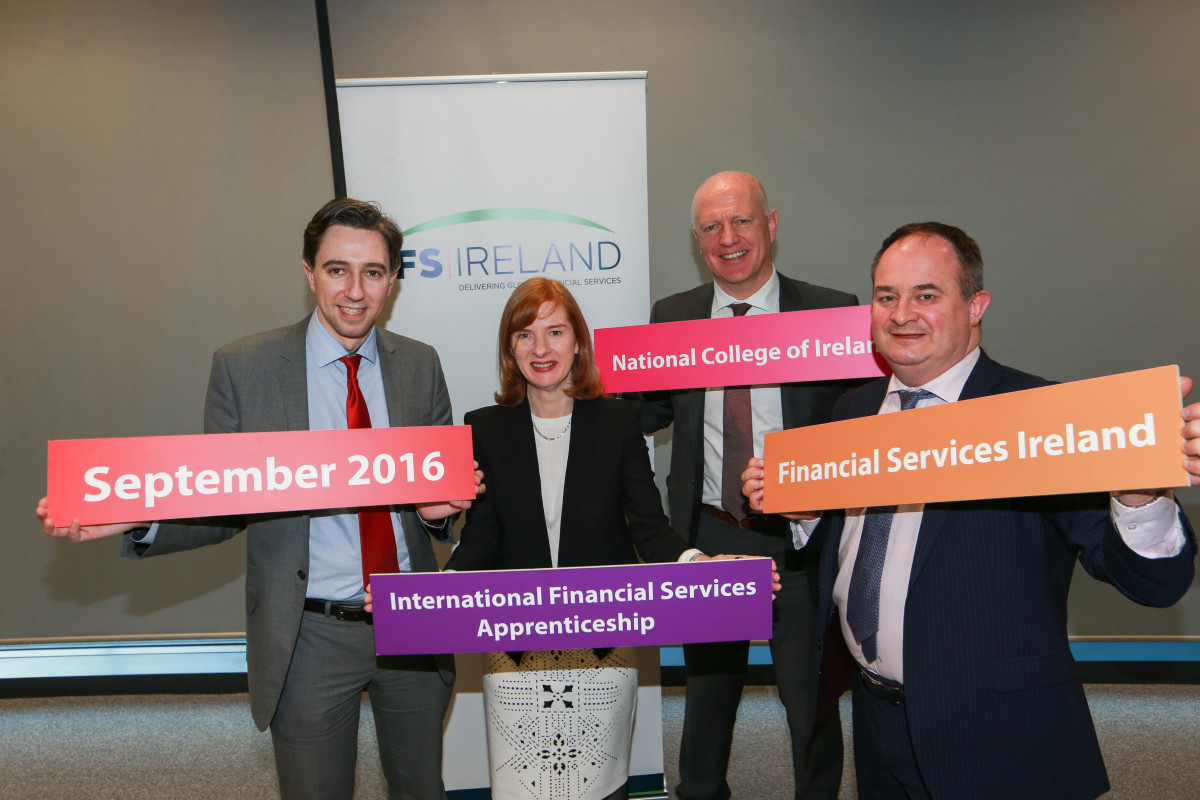 Financial Services Ireland (FSI) has announced the creation of 1,000 new apprenticeships as part of the International Financial Services Apprenticeship Initiative.
220 apprenticeships will be offered this September and FSI expects to deliver 1,000 placements by 2020. The initiative will provide three unique apprenticeship schemes aimed at school leavers, candidates with third level qualifications and workers looking to upskill.
FSI Director Marc Coleman said: "This dual system – where apprentices work in a company and study simultaneously – has been proven to work in countries such as Germany, the Netherlands and the UK.  FSI companies will be offering apprenticeships as part of this initiative. The apprenticeship will give access to careers in international financial services to those that otherwise may not have considered it."
Initially the 220 apprenticeship places will be for the following positions:
·        IFS Associate Professional – school leavers/ VEC or PLC student / positive service disposition (entry level roles)
·        IFS Specialist – career changer / prior career experience / motivated by upskilling and the prospect of an IFS career
·        IFS Advanced Specialist – prior experience and either technical qualification or technical disposition
Apprentices across the three schemes will graduate with qualifications in the areas of International Financial Services, Data Analytics, Risk & Compliance and Fintech from levels 5 to levels 9 on the National Framework of Qualifications. These apprenticeship schemes deliver on skills identified in the Skills Needs Analysis of the International Financial Services Sector in Ireland, 2015 report by Summit Finuas Network, Partnered by Accenture and also delivers on elements of the IFS2020 Strategy.
The IFS apprenticeships are 2 years in duration with the apprentices spending 60% of their time working in IFS companies and the remainder gaining specific IFS qualifications. The Apprenticeship Council has approved Financial Services Ireland and National College of Ireland to commence delivery of the suite of three International Financial Services Apprenticeship Schemes.
To register your interest as a potential apprentice or industry partner, please contact Carol Kenna, Senior Executive, FSI at carol.kenna@ibec.ie