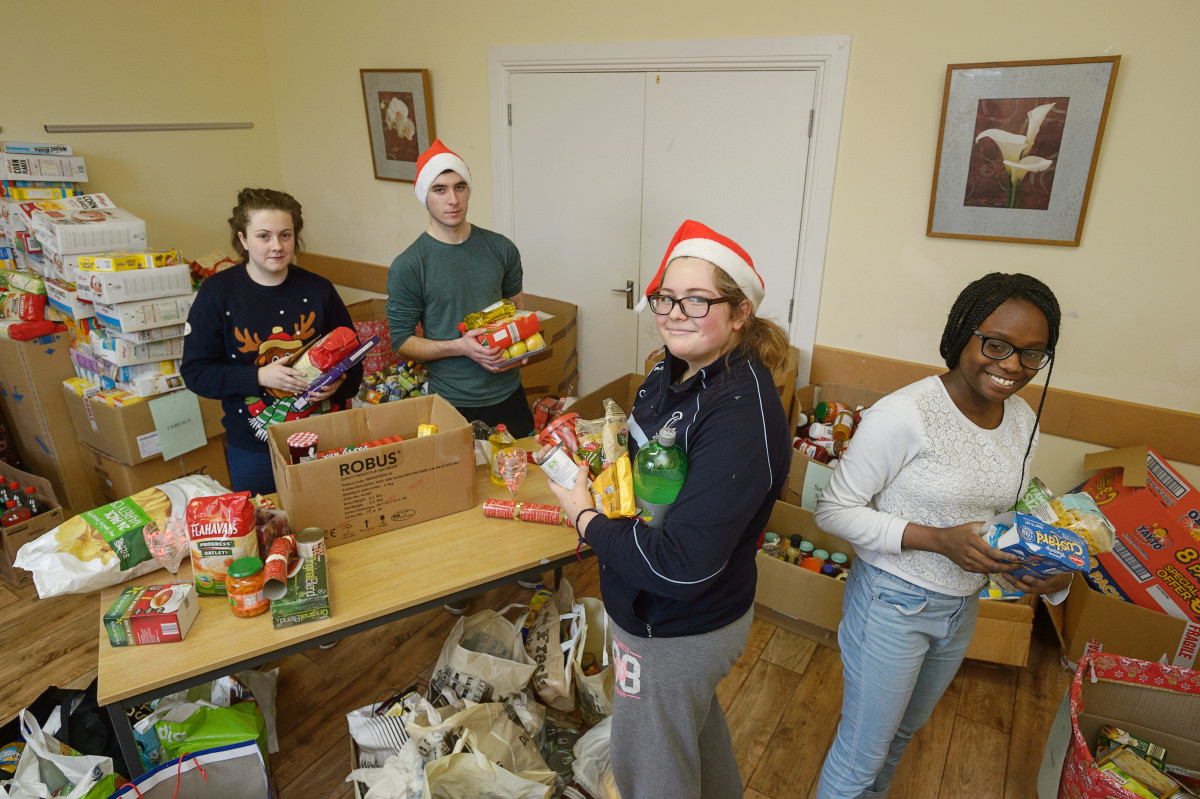 Research conducted by Clarecare has revealed the importance of their Christmas Hamper initiative. For over 20 years Clarecare has distributed Christmas food hampers to families in need throughout County Clare and last December over 300 households received a hamper.
According to Jacinta Swann, Clarecare Family Support Manager, "The research we conducted has shown a very high level of satisfaction with the Christmas Hamper scheme.  The service is greatly valued and much appreciated by the vast majority of those who receive hampers. It has a very positive impact for those families."
Those surveyed spoke of how 'the hamper is a lifeline at Christmas'.  Other respondents described how the food carried them through to January and how it meant that they could now pay other bills.
When asked how they would have managed without a hamper one respondent said, "It would have been tough, the worry that you don't have enough", while others spoke of how they would have had to borrow or do without.
The demand for the hampers has increased each year with new families being identified, particularly those out of work and others who have never needed support before. The families most in need are mainly identified through Clarecare's family support services but are also referred by other agencies. Unfortunately the demand is so great that not all requests can be met.
The hamper packing and distribution is done by Clarecare staff and volunteers and with the assistance of transition year students from Colaiste Muire in Ennis. The students spent a full week helping out at a very busy time of year and their support was invaluable.
According to Ms. Swann, "Our research has shown how vital this support is for Clare families but it would not be possible to organise these hampers without the generous assistance of so many people and organisations. We are particularly grateful to the schools, churches, Lions Club, St. Vincent de Paul, businesses and individuals who support this service."
The hamper scheme is just one part of the Clarecare support services on offer to families and individuals in Clare. Families are also assisted through parenting courses, children's summer camps, counselling, a parent and toddler group, the Springboard Project, a Home Work Club and through addiction services. If anyone wishes to avail of Clarecare supports they can contact 065 682 8178 or visit www.clarecare.ie