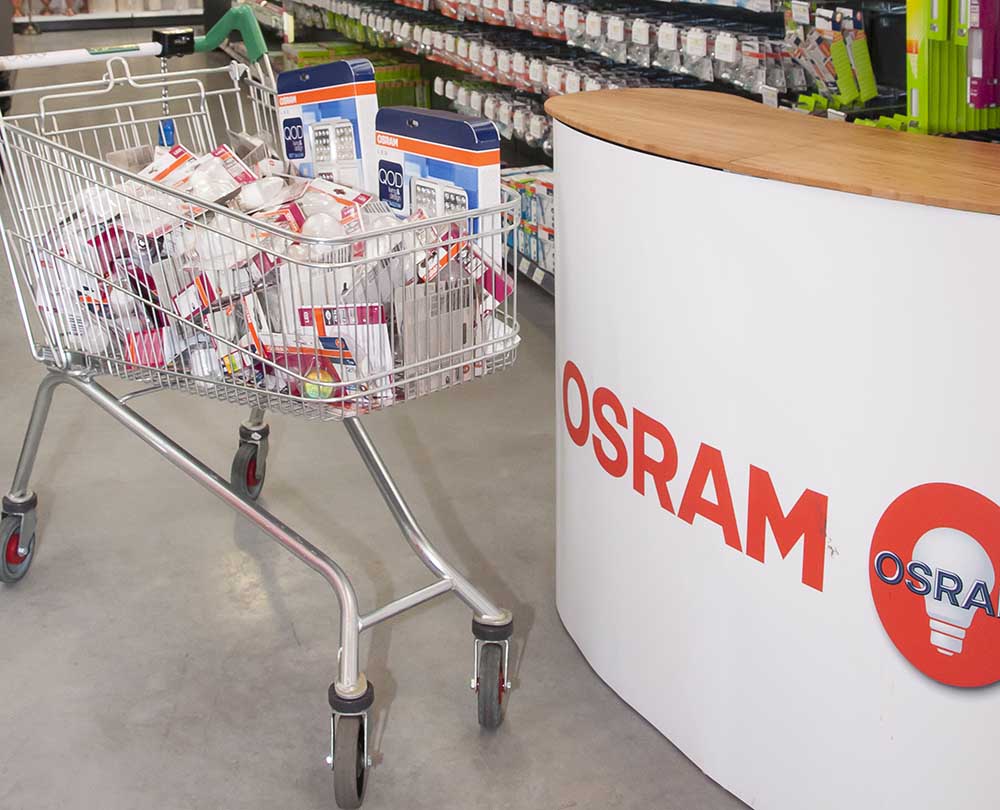 Miltown Malbay resident David Bill has won an LED home lighting makeover worth €1,000 from OSRAM, one of the world's leading lighting manufacturers.
David is one of ten winners who were awarded €1,000 for the lighting makeovers on Friday 5th February.
Over 3,000 people entered the competition, held by OSRAM and Woodie's store from November to December, by answering a question about lighting energy bills savings. Participants were tasked with a question about a house's energy consumption savings after undergoing an OSRAM LED lighting makeover.
Over the next few weeks, OSRAM electricians will visit the winners' homes to upgrade traditional lighting to brilliant indoor and outdoor LED lights, luminaires and smart lighting.
David Bill said: "I like to enter lots of competitions all the time but I don't normally win, or if I do, the prize is fairly small. This is definitely my biggest win – financially it's massive. I was very pleased when I found out.
"I live in a family-sized house with my wife and two children so this will make a huge difference to all of our lives. I'm looking forward to receiving the new lights," David added.
Steve Burke, the retail sales director of OSRAM, says, "The LED home lighting competition was very popular with over 3,000 people entering over the six-week period. We are thrilled for the ten winners who will shortly be visited by OSRAM electricians to carry out a full lighting audit.