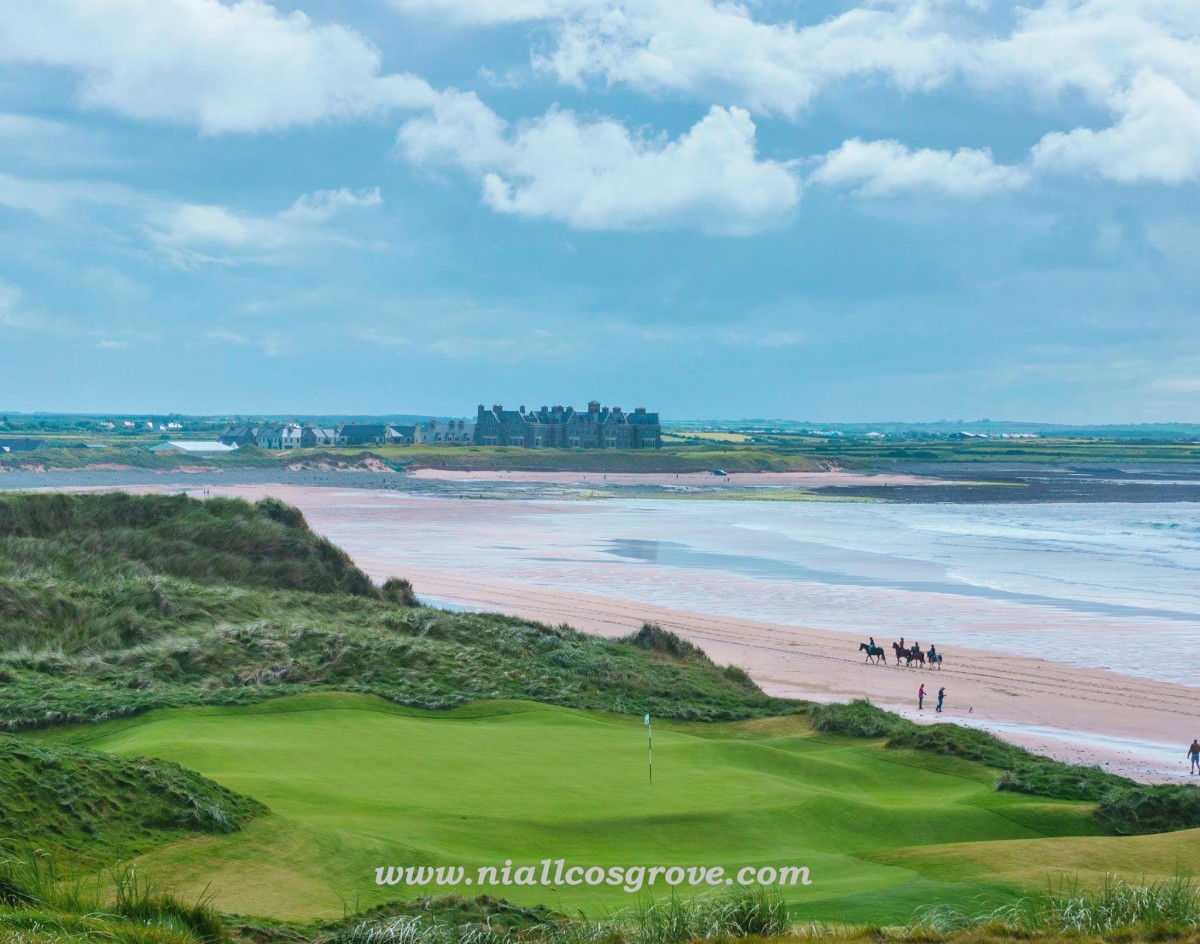 US Presidential candidate Donald Trump has called his Doonbeg investment "small potatoes" speaking at a campaign rally at Kiawah Island, South Carolina.
Boasting about the Trump International Golf Links & Hotel Ireland situated in West Clare, the billionaire businessman revealed he no longer cares about it with his bid to get into the Whitehouse his number one priority. "We spent a lot of money on making it just perfecto and now it's doing great. But I don't care about that stuff anymore. It is like small potatoes, right,"
The sixty nine year old first began by talking about the transformation the Doonbeg resort made once he purchased it. "I bought it a number of years ago and during the downturn in Ireland I made a good investment. It is an incredible place."
He continued "I'll let my kids run it, have fun with it, let my executives have a good time, but I don't care about it. I care about making America great again. That's what I care about."
Accounts filed in October 2015 showed that in Trump's first year of ownership, Doonbeg racked up a €2.5m loss. He paid just under €9m for the hotel and golf course in 2014. Trump placed a €23m valuation on the site in documents submitted in the United States last year in connection with the Presidential campaign and he also stated Trump International Golf Links & Hotel Ireland was generating an annual revenue of approximately €11.4m.