The Ardchomhairle of Comhaltas Ceoltóirí Éireann has named Ennis as the host location for Fleadh Cheoil na hÉireann in 2017.

The announcement has been made just months ahead of the 2016 event, which will be hosted in Ennis for the first time since 1977.
An estimated 400,000 visitors are expected in the Clare County Capital from August 14th to 22nd for what is considered the world's largest showcase for the Irish traditional arts.
Hosting the world famous traditional music event for two years in a row is "a mammoth challenge but one that we embrace with open arms", said Mícheál Ó Riabhaigh, Cathaoirleach of Fleadh Cheoil na hÉireann Inis 2016.
'On a Sunday morning during Fleadh Nua in 2010, Frank Whelan, Rory Casey, Pat Liddy and I first discussed the idea of bringing the Fleadh back to Ennis. Little did we realise then, the time and effort it would take to have it back in Clare for the first time in nearly forty years. To have the Fleadh back twice in consecutive years is beyond our wildest dreams,' he continued.
'Right now, it's full steam ahead in Ennis to make this year's All Ireland the greatest ever. We are learning a great deal in a very short time but acquiring the necessary expertise and knowledge will form the perfect foundation for work on the 2017 event,' he said.
"The awarding of this prestigious event to Ennis for the second year running is a huge vote of confidence in the town's capacity to host large events, and will have significant positive implications for the local arts and culture sector as well as the economy," said Mayor of Ennis, Cllr. Pat Daly.
https://www.facebook.com/fleadhcheoil.ie/videos/1092079644176471/
"Ennis is proud to be the holder of the Fleadh Cheoil torch that has for so many years been a shining light for the Irish traditional music scene," said Mayor Daly.
He continued, "To be awarded the Fleadh in 2016 and again in 2017 is recognition of Clare's lengthy association with Irish traditional music and is a great source of pride for every Clare man, woman and child. I want to congratulate Micheal O'Riabhaigh and members of the Abbey branch of Comhaltas who have been to the forefront of the campaign to bring the Fleadh back to Ennis."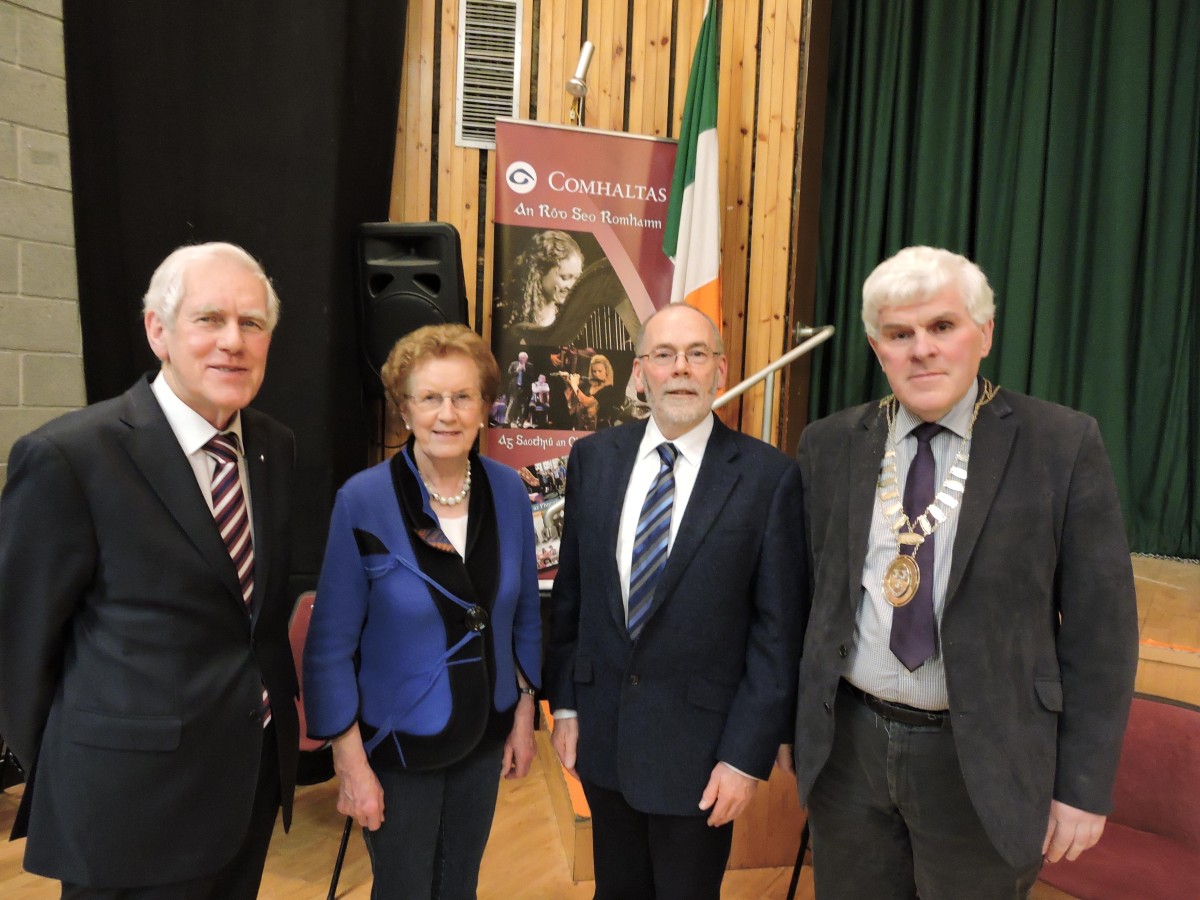 Gerard Dollard, Director of Services, Clare County Council commented, "The Council has been working closely with all local interests and agencies to deliver a successful and memorable Fleadh Cheoil na hÉireann in 2016. The awarding of the 2017 event to Ennis is a vote of confidence in the level of effort and commitment shown during the past year to ensure the town is well placed to deliver as a host location for an event of this scale and prestige."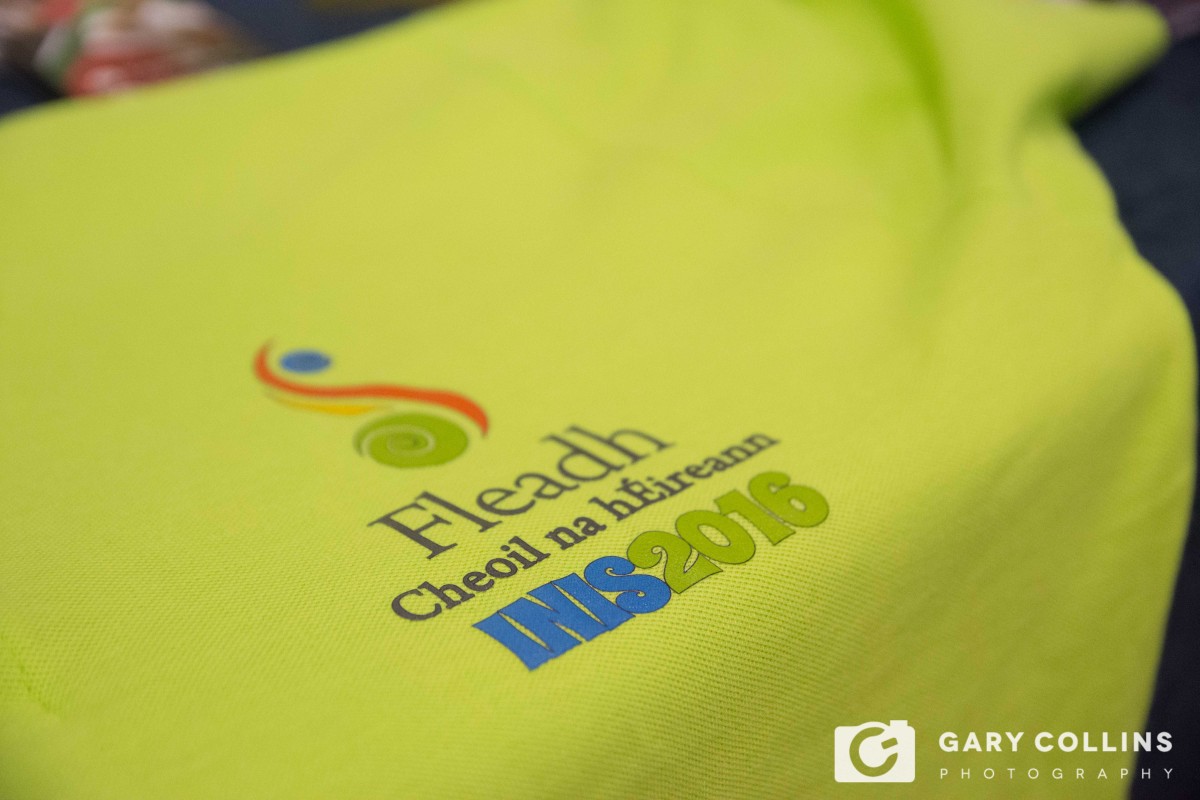 Mr. Dollard said today's announcement will enable Clare County Council – in conjunction with communities across the County – to extend its initiative of promoting Clare as a county of culture.
County of Culture, which was initiated in response to the awarding of the 2016 event to Ennis, comprises a yearlong programme of cultural events that is being promoted around the Fleadh.
"In light of Comhaltas Ceoltóirí Éireann's announcement, we are in a position to extend this initiative into 2017 and by doing so, Clare's reputation as the spiritual home of Irish traditional music and as a county of culture will be further stregthened," said Mr. Dollard.
Jean McCabe, President of Ennis Chamber of Commerce said the hosting of Fleadh Cheoil na hÉireann in Ennis over the next two years will "further enhance the future economic, tourism and cultural development and international profile of Ennis and of County Clare."
"The Chamber Members are thrilled by the Ardchomhairle's decision which will serve to further boost confidence in the town. We look forward to playing our part in delivering a successful event in 2016 and in 2017," said Ms. McCabe.
The All-Ireland Fleadh comprises a nine-day cultural festival which attracts over 400,000 people including thousands of overseas visitors. It generates E40m for the local region and features 10,000 performers drawn from all over Ireland, Britain, North America and elsewhere worldwide. With 420 branches and 50,000 volunteers worldwide Comhaltas offers services to 3m people annually.