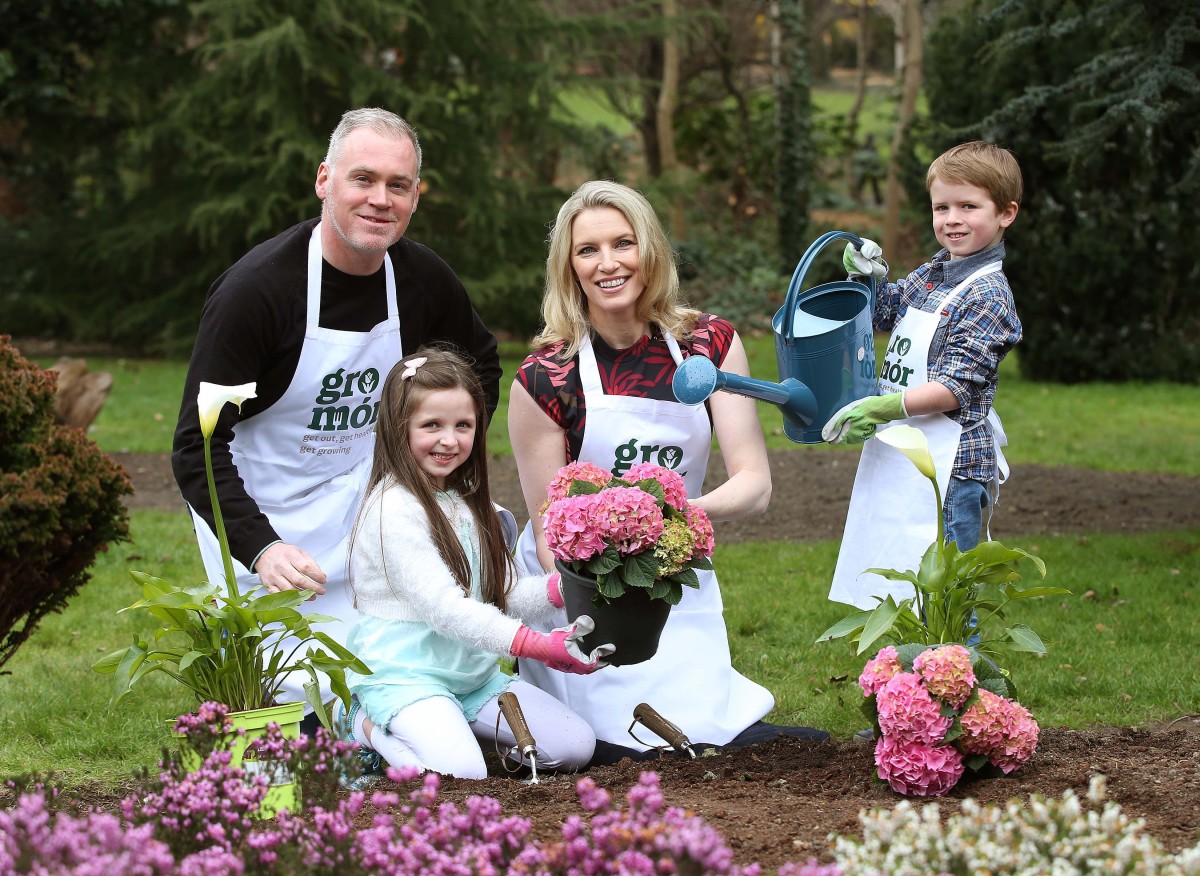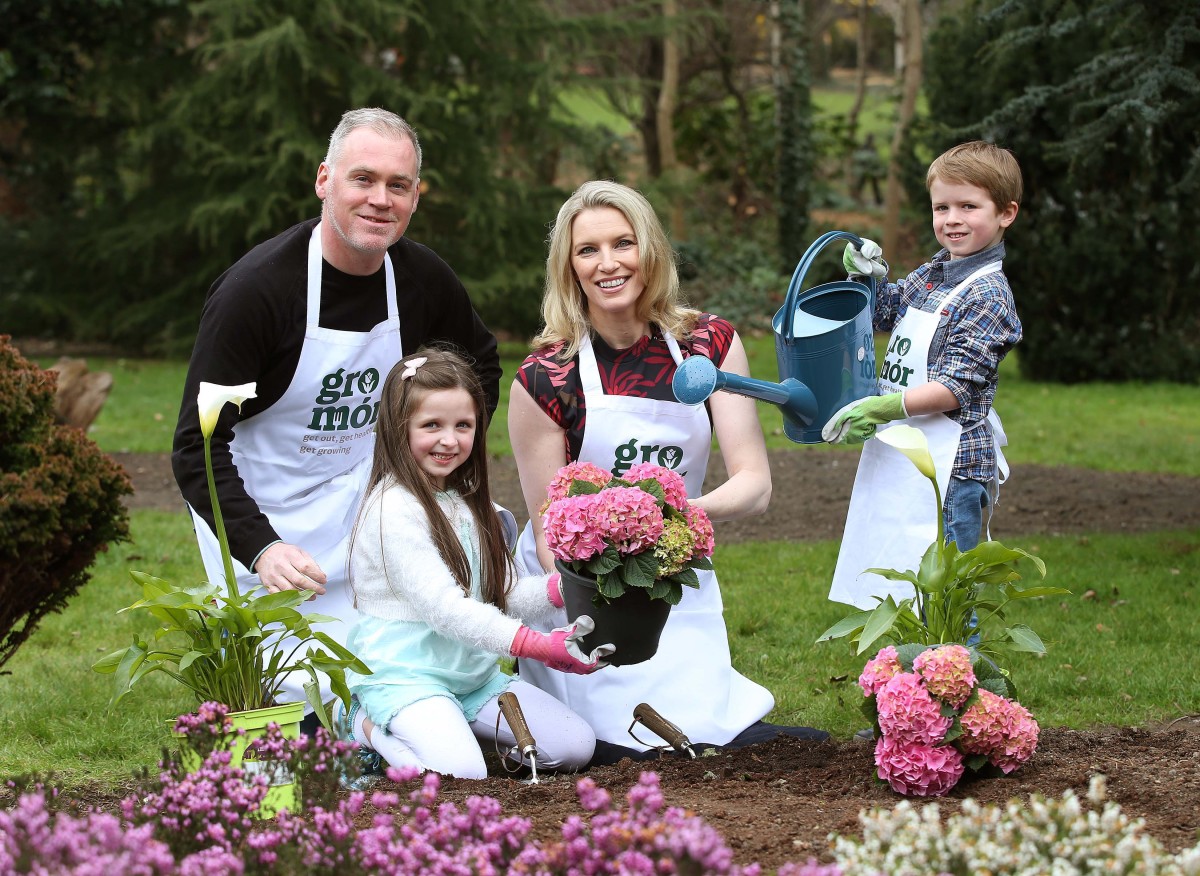 Pamela Flood has marked the launch of GroMór 2016, a nationwide campaign to get the country growing, in association with Bord Bia.
The initiative encompasses 65 Retail Excellence Ireland Garden Centres and 17 Nursery Growers and the aim is to make gardening accessible to everyone by offering practical advice on growing, highlighting the many benefits of gardening as a pastime and encouraging novices to dig out their wellies and discover their green fingers.
The campaign encourages people to get out, get healthy and get growing with top tips for spring, summer and autumn gardening. With easy to follow guides on how to grow flowers, plants, herbs and vegetables, GroMór provides a refreshing approach to introducing new people to gardening, whether it be on their windowsill, their balcony or in their garden.
This year's campaign highlights the benefits of growing plants, flowers and foods, focusing on four distinct areas:
Health & Wellbeing
The physical and mental benefits of gardening are well documented. Gardening can improve strength, endurance and flexibility, and can even reduce the risk of high blood pressure, heart disease and obesity.
Interior and Exterior Décor
First time buyers can face a mammoth task of decorating their new homes on a shoestring budget. GroMór gives plenty of tips on how to liven up your living areas with indoor plants and features as well as colourful options to brighten up your balconies and gardens.
Sowing the Seeds of Growing with Your Children
With the Easter and summer holidays just around the corner gardening is the perfect way to introduce your little ones to nature. Children can learn from a young age how a seed grows into a flower with a little TLC. The GroMór website has lots of ideas on how to get your kids growing this spring.
Lifestyle
For those looking for a new challenge that's easy on the pocket, gardening can present the perfect summertime hobby for complete novices. Plan out your balcony or garden and get growing for a wonderful sense of achievement.
Fergal Doyle, Chairperson of the Retail Excellence Ireland Garden Group, said: "With the days getting longer and spring finally here, now is the perfect time to get outside and try your hand at growing. Our newly launched website outlines easy tips on how to get started whether you have a windowsill, balcony or a garden!"
Carol Marks of Bord Bia notes that: "Gardening can be easy and fun while being good for the body and soul. It's not hard on the pocket, great for wildlife and the environment and anyone can get involved".
Extra support will be provided for budding gardeners with a series of 40 demonstrations taking place throughout member centres nationwide during the campaign, with 10 demonstrations in four regions involving the expert 2016 GroMór Ambassadors – Jane McCorkell, Fiann O Nuallain, Ciaran Burke and Kevin Dennis.
For a taste of what you can expect in a GroMór Centre near you check out on the newly redesigned website www.gromor.ie.