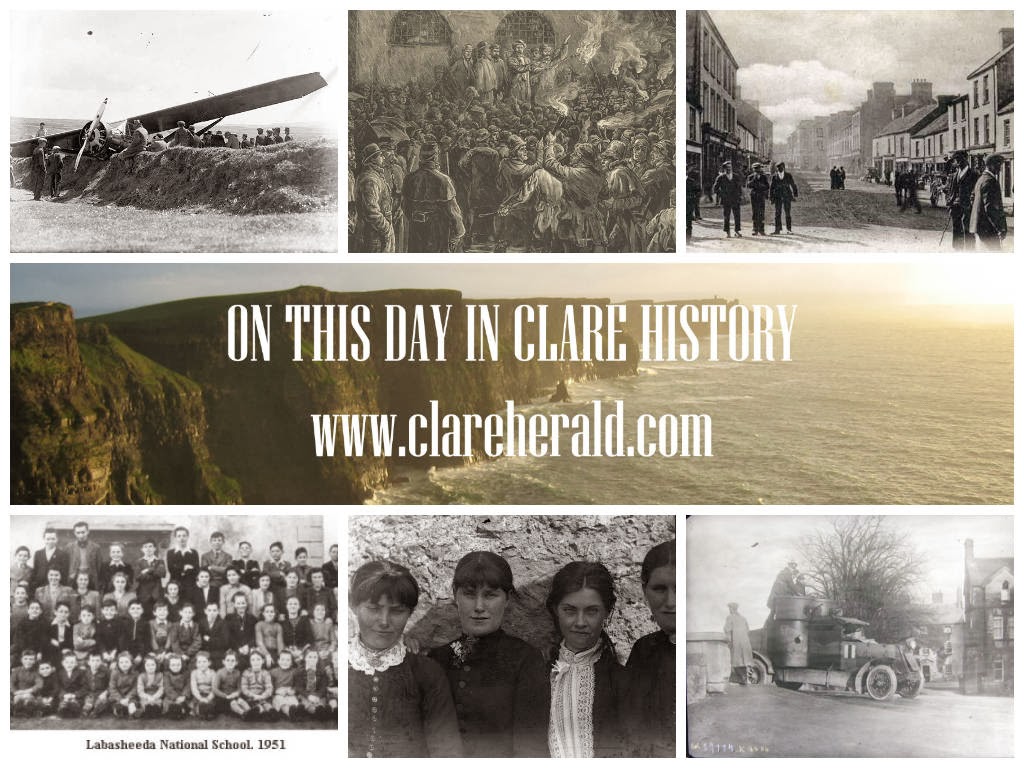 Events that took place in County Clare on this day down through history.
1642 – Charles I's 'Adventurers' Act' offered confiscated Irish land in return for investment in the reconquest
1948 – The Gorteenreagh (Feakle) hoard was found by Paddy O'Malley while clearing stones from a field. The hoard is a collection of gold personal ornaments dating from the Late Bronze Age (1100-700 BC) and may represent the jewellery of an individual
1998 – The country's beef industry tppl a further blow following strong indications from the Department of Agriculture that Co. Clare was to be included in the beef export ban to Russia
2003 – Co. Clare took top honours at the CIE National Awards of Excellence.