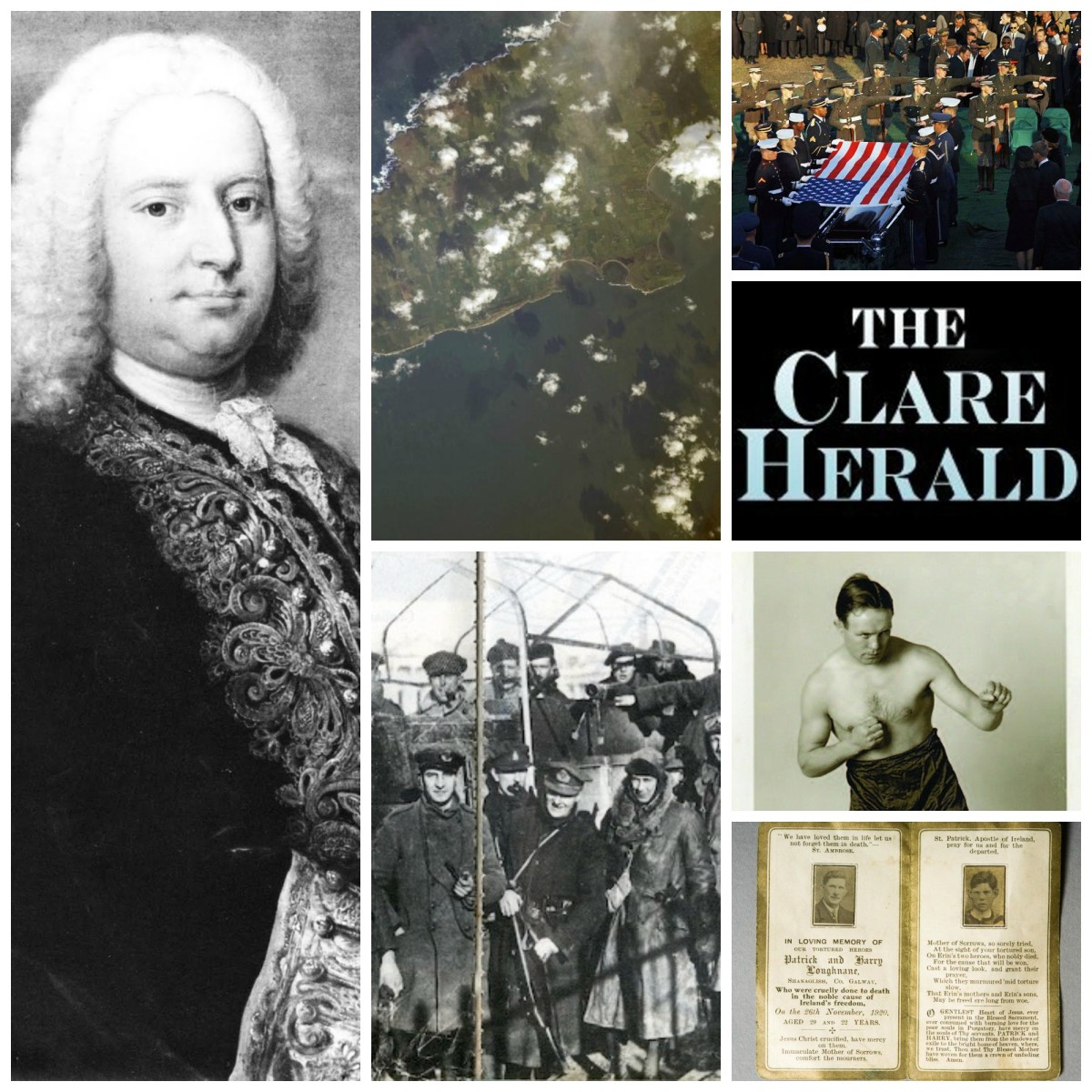 Events that took place in County Clare on this day down through history.
1302 – Feakle Church was completed
1898 – The Registration Act allows women and peers to vote in local government elections
1917 – Private John Browne from Ballynacally was killed in action in France fighting with the South Irish Horse. His death came shortly before the start of the Battle of Arras.
1917 – M.T. Griffin from County Clare died at Lime Springs, Howard, Iowa. He named the town of Clare, Iowa, after his
birthplace having settled there 64 years previously.
1961 – Clare bard Johnny Patterson married Bridget Murray in St. Michael's Church, Castlepollard
2015 – Clare are relegated from Division 1A of the NHL after a relegation play-off defeat to Kilkenny.