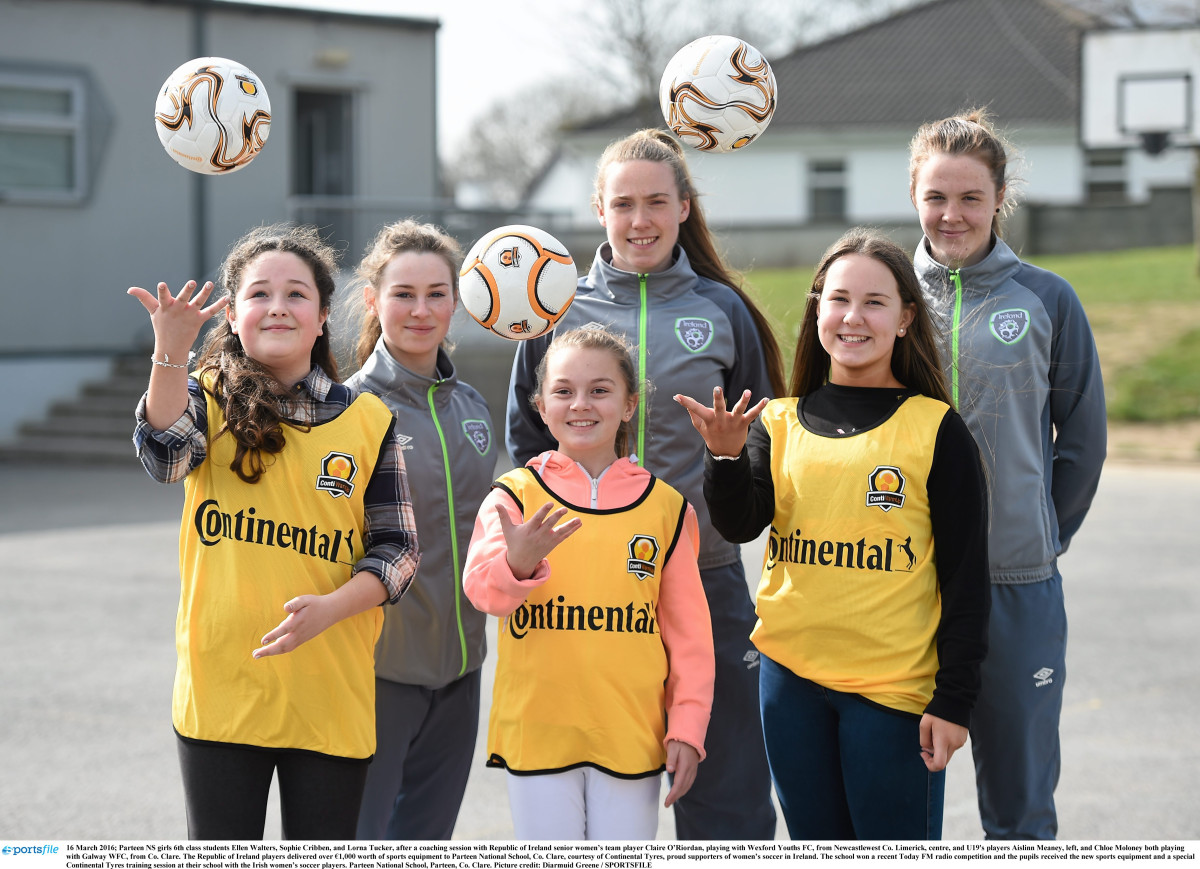 Primary school students from County Clare have received a coaching session hosted by Republic of Ireland senior women's team players, including Chloe Moloney from Quilty.
Parteen NS girls 5th class students Aisling Cooney, Lauren Fahy, and Lauren O'Driscoll, after a coaching session with Republic of Ireland senior women's team player Claire O'Riordan, playing with Wexford Youths FC, from Newcastlewest Co. Limerick, centre, and U19's players Aislinn Meaney, left, and Chloe Moloney both playing with Galway WFC, from Co. Clare.
The Republic of Ireland players delivered over €1,000 worth of sports equipment to Parteen National School courtesy of Irish team sponsor Continental Tyres.
The school won a recent Today FM radio competition and the pupils received the new sports equipment and a special Continental Tyres training session at their school with the Irish women's soccer players.
Picture credit: Diarmuid Greene / SPORTSFILE