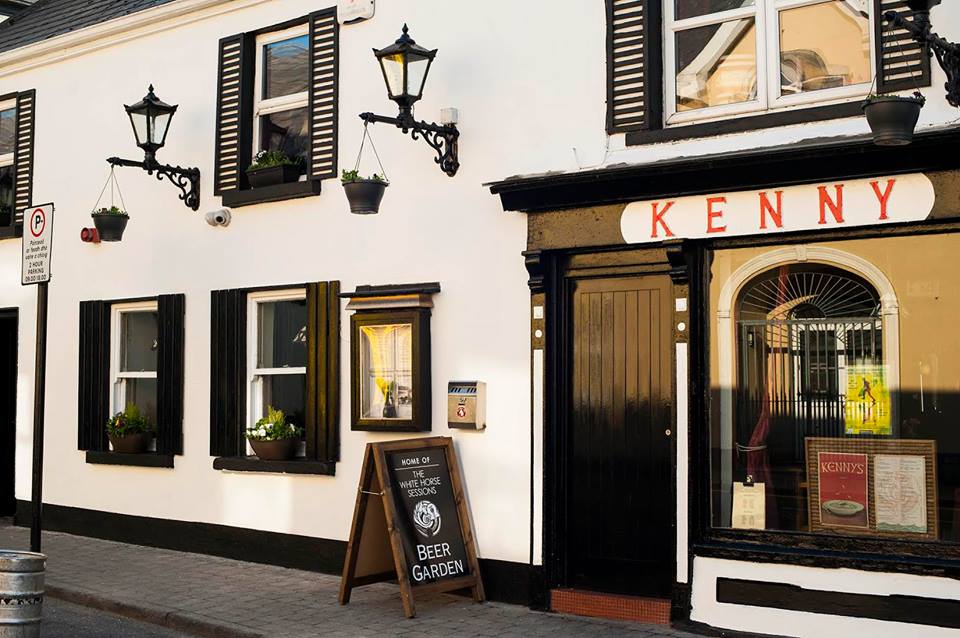 1916 was the year of a memorable but bloodless takeover in North Clare when the Gauger Hassett made a deal with the Skipper Lynch to buy the famous Lahinch coach house known today as Kenny's Bar.
And so began the first 100 years of family stewardship, starting with the Gauger Hassett, great granduncle of the present day proprietor, Ken Kenny.
Ken is keen to mark the centenary with lots of special events including a photographic exhibition to be held in the nearby West Clare Art Gallery, on Rue de Arzon which was opened in 1971 by Carmel Kenny.
"We realise that we're the custodians of something special here in North Clare. Over the years, many locals and visitors have taken memorable photos inside and outside the bar and we'd love to put a selection on display over the summer. We'd also like to celebrate the town and area around Lahinch and so we're appealing for people to bring us in the photographic memories we'll display as many as we can.
"We've installed a flatbed scanner in the pub so if anyone wants to come in with a photo, we'll scan it on the spot whilst they wait. Otherwise they can email me or post them to our Facebook page."
Having been founded as a coach house in the 1830s, the hostelry was bought by the Gauger Hassett from Broadford in 1916. In turn, it was taken over by his niece Ria Kenny, then her son Donal Kenny and now is in the care of Ken Kenny, a great grandnephew of the Gauger.
It is thought that there are many photos in people's collections not just in the North Clare area but right across the globe belonging to holiday-makers, casual visitors, golfers, surfers and visiting news crews.
It is hoped that news of the exhibition will spread widely and that the summer exhibition will show the large expanse of life in Kennys over the past century.
Ken Kenny can be contacted at 087 9559571 or drop by the pub or email them to kennyspub@hotmail.com. Alternatively, photos can be posted to the timeline on  https://www.facebook.com/KennysBar/