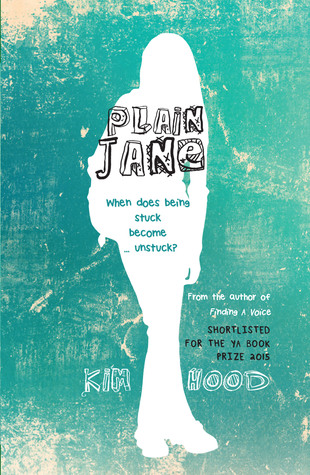 The Clare Herald's book reviewer, Sally Vince, looks at books about Clare or by a Clare-based author. This time Sally reviews Plain Jane by Kim Hood.
"At nearly 16, Jane has lived in the shadow of her little sister Emma's cancer diagnosis for over three years. Not that she was ever in the limelight; it is her sister who is the talented one, a dancer who at ten had been outgrowing her small town teachers' skills. Jane had never resented her sister's talent; without any interests herself, it had always kept the pressure off her.
Now though, with her parents struggling to cope financially and emotionally, Jane's life in her rural mining village seems to be a never-ending monotony of skipping school, long bus rides to the hospital and hanging out with a boyfriend she doesn't even know why she is with. Nobody really cares that her life is stuck in neutral; she is finding it difficult to care herself …
Ultimately, Jane begins to understand the real parts of her life that are good; her sister Emma's chances of recovery begin to improve and the two sisters try to rebuild the relationship they shared before the illness took over."
Kim Hood lives in north Clare. This is her second book. The first, Finding a Voice (reviewed by the Clare Herald here) was deservedly short-listed for The Bookseller's inaugural YA (Young Adult) Book Prize in 2015.
I really enjoyed Finding a Voice and Plain Jane is, in my view, even better. Kim's writing, good to start with, has got stronger and the storyline although aimed at 13–17 year olds will appeal to older readers too.
The story takes place in Canada, but the setting of a small village with everyone knowing everyone else's business will be familiar to Irish folk. Jane is the sibling of a younger sister who has been ill with cancer for three years. The illness has dominated the family for that time, which Jane is accepting of but finds that she is isolated and left to her own devices, so much so that when she skips school more and more no one really notices or cares. That is, until she meets Farley, a talented and caring young man who starts to help Jane get back on track.
The book is entirely from Jane's perspective and the writing superbly captures her feelings and confusion, especially when her life starts spiralling out of control and she doesn't know how to cope with it.
The main focus of the book are Jane's relationships with those around her – with her sister, her parents and grandfather, her boyfriend, her best friend, her classmates and Farley. The changing dynamics in these relationships is very well written and the reader gets a clear sense of their effect on Jane. All the characters are very believable.
Although some weighty issues are explored – illness, isolation, friendship, the danger of secrets – the book is very easy to read; it is thought-provoking but not bleak.
Being more of an MAA, or even an OA, didn't prevent my enjoyment of this YA novel, and it will appeal to males as well as females.
This is definitely a five-star, recommended read.
Plain Jane is published by O'Brien Press, Dublin and is available from local book shops and online.
Find the author:
Website
Twitter @AuthorKimHood
Facebook
Note: Kim Hood is running a four-day writers' workshop at Kilshanny House near Ennistymon from 18 to 21 April. See HERE.