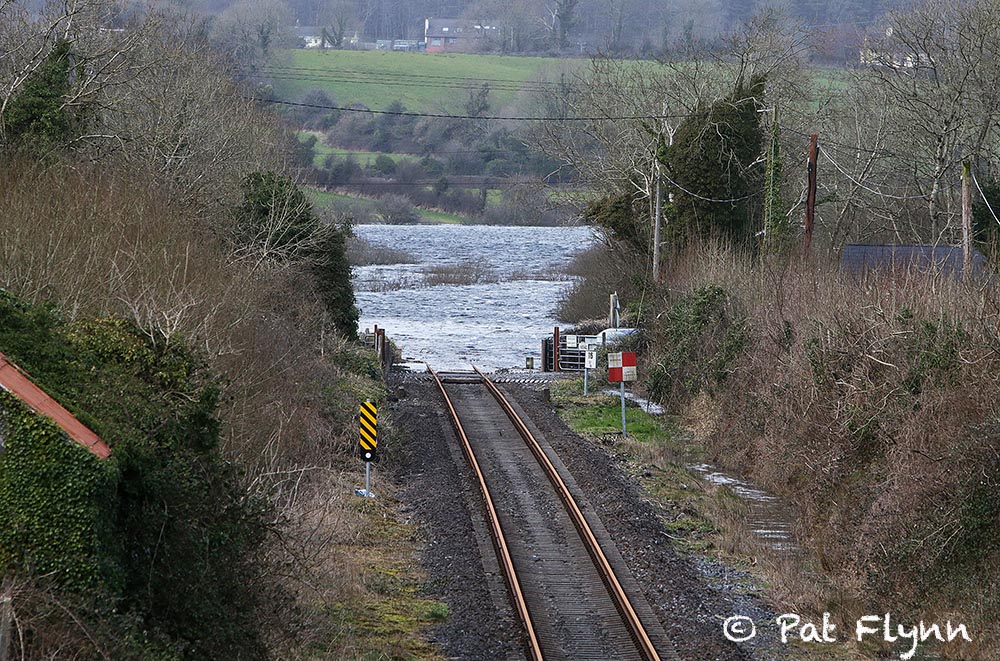 Iarnród Éireann is hopeful that the only stretch of the rail network that remains flooded and closed following last years storms, will reopen next month.
The Ennis to Limerick rail line at Ballycar, near Newmarket on Fergus in Co Clare, has been closed since December following extensive flooding in the area.
The Office of Public Works (OPW) has repeatedly stated that flooding of Ballycar Lough is not it's responsibility.
An Iarnród Éireann spokeswoman said: "The line flooded following a significant increase in water levels at Ballycar Lough due to the heavy rainfall in December and January, and the nature of inflows and outflows from the lough due to the karst landscape in the area."
"While the intense rainfall ceased in January, inflows caused flood levels at Ballycar to peak in early March at 1.4 metres above the rail line. This has now fallen to 0.9 metres above the line with 1.75 miles (2.8kms) of track remaining flooded," the spokeswoman said.
"Iarnród Éireann forecasts that – unless further extreme weather arises – the line will reopen in the middle of May," the company added.
In the meantime, bus transfers are continuing to operate between Limerick and Ennis, with a limited service for Sixmilebridge Station, for the duration of the closure.
As a result of the Office of Public Work's continued refusal to resolve the issue, Iarnród Éireann was forced to commission and fund a study into how best to address the flooding problems at Ballycar.
The 'Ballycar Lough Flood Study' was completed in October 2011 and concluded: "The cause of the flooding is the works carried out by the OPW in 1929 when they increased the catchment area."
The OPW has said however: "Flooding on the line at Ballycar is an operational matter for Iarnród Eireann and is not the responsibility of the OPW. Ballycar Lough does not form part of a Catchment Drainage Scheme undertaken under the 1945 Arterial Drainage Act, therefore OPW has no responsibility for same."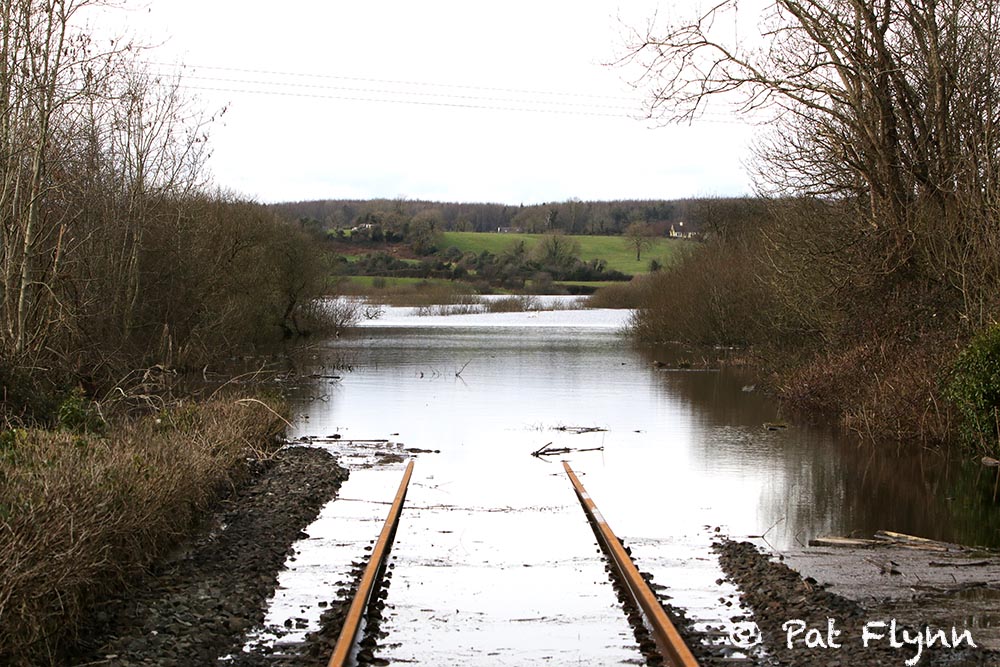 Despite raising the line by 60cm in 2003, rail services were suspended for seven weeks in February 2008, a further eight weeks late in 2009 and for 110 days in 2014.
A number of schemes have been proposed to alleviate the flooding in future, including raising the line over a significant distance, but funding is currently unavailable for these works.  
The company has said raising the line again would only "exacerbate the problem in the area whilst offering limited benefits to Iarnród Éireann."