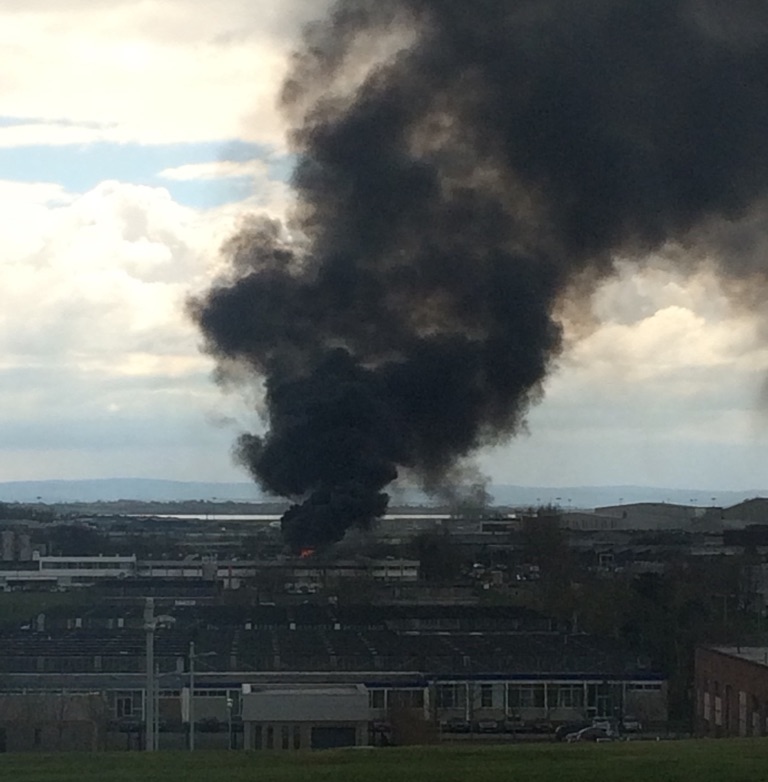 Emergency services have largely contained a fire at an industrial premises in Shannon this afternoon.
The fire broke out at the Thermo King facility in the Shannon industrial Estate, located close to Shannon Airport, at around 2pm. Staff of the building were evacuated as the fire took hold.
The global company produces temperature and climate control products for the transportation industry.
The factory is located just a few hundred metres from the runway at Shannon Airport however operations there were not affected.
Once the alarm was raised, around 100 factory workers were evacuated through several emergency exits at the front and rear of the plant.
Contract staff carrying out felt laying works on the roof for the past number of days quickly gathered up several gas cylinders and safely threw them off the roof onto a grass area.
Workers then scrambled off the roof using access scaffolding that had been erected adjacent to the building.
On arrival at the scene, the Emergency Services described the incident as a "well-developed industrial roof fire". However, Fire Service personnel quickly brought the fire largely under control but they remain at the scene.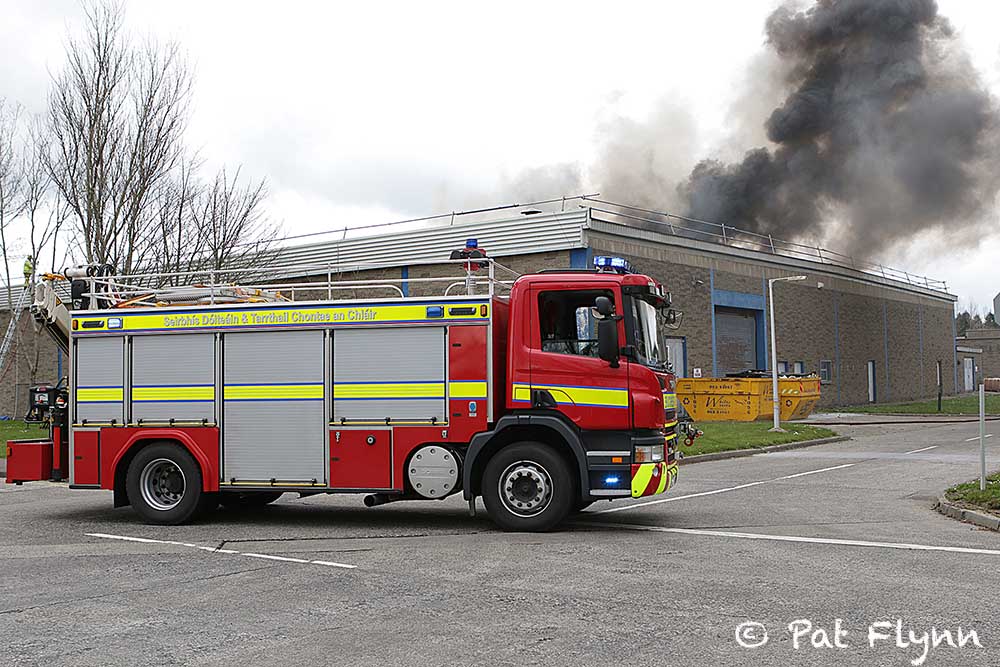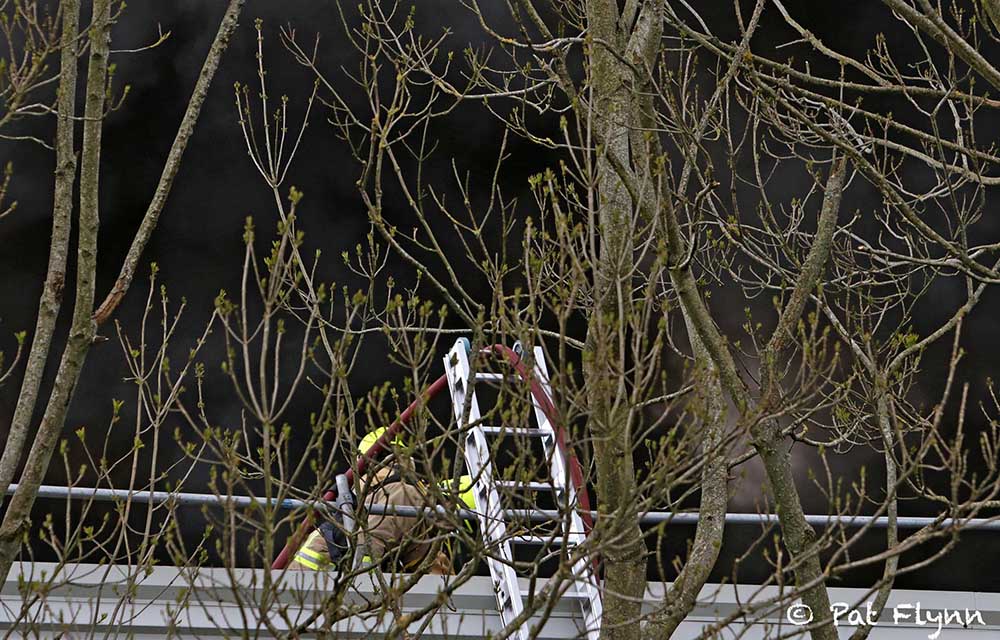 Staff were sent home while an assessment of the damage could be undertaken. Management say they are confident operations at the plant will tomorrow.
Workers were evacuated from another factory in Shannon last month after a fire broke out at the Ohshima plant which specialises in sheet metal fabrication.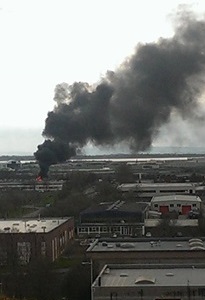 Large fire in Shannon Industrial Estate #shannon #coclare pic.twitter.com/DId5nizMzn

— Anita Croke (@AnitaCroke) April 14, 2016
On the bus in Shannon to Limerick
First thing I see is a building on fire.
Hope nobody is hurt pic.twitter.com/aFJyEpTAMd

— Iqbal Mohammed (@iQFilmmaker) April 14, 2016
Big fire in Shannon Industrial Estate #fire #shannon pic.twitter.com/bJlls8Talg

— Colin Mac (@flat_planet) April 14, 2016
Large fire in industrial unit in Shannon @rtenews pic.twitter.com/PYUSeQHvlK

— Brian Webster (@webstbr) April 14, 2016
Fire brigade at scene, it appears to be the Thermo King factory in Shannon @rtenews pic.twitter.com/Ae7svI8gaz

— Brian Webster (@webstbr) April 14, 2016
Bad fire in Shannon industrial estate @Independent_ie @rte pic.twitter.com/FBj3eFLbBU

— Vic O'Sullivan (@VicBunratty) April 14, 2016
Fire on roof Thermo King Shannon ind estate quickly put out by Fire crews, thanks a million. @ClareFM @clarecourier pic.twitter.com/NgO632EvHf

— Gerben Uunk (@gerbenuunk) April 14, 2016